The 2019 50 States Ride will take place September 7th.
Read a wrap up of the 2018 ride here!
Details below are from the 2018 ride.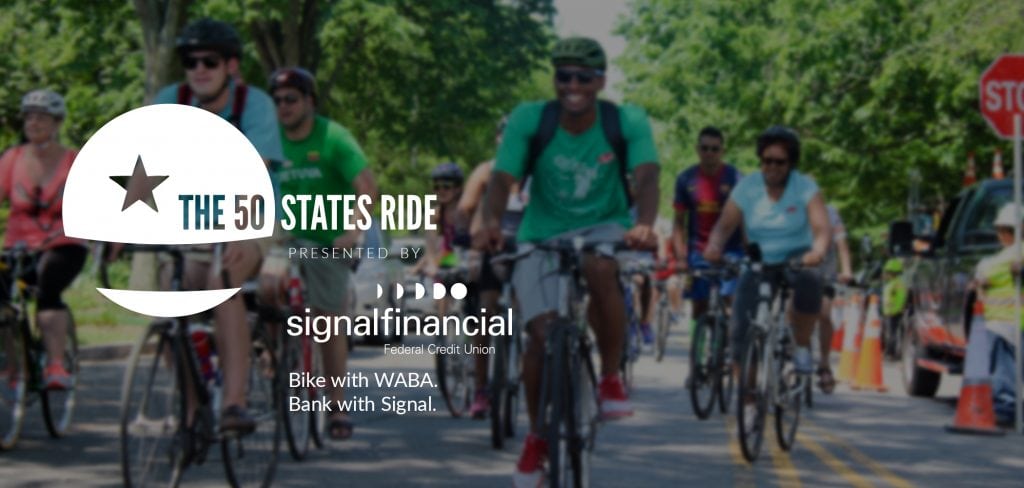 The 50 States Ride is an urban adventure by bicycle, and a crowning achievement for many area bicyclists. WABA offers three routes that take riders all over the city. We aim to make this ride a celebration of bicycling in the region: a community event where riders encourage one another and share in the feeling of biking through our nation's capital. Register below for this Washington area staple!
The 50 States route:

62 grueling miles long, this ride takes riders down (and up) all fifty state-named streets in the District and through every corner of DC. A regional staple since 2003, the legendary ride draws out bicyclists (and bikes!) of every stripe: beginners, commuters, roadies, mountain bikers, adventure bicyclists, fixie riders, bikeshare users, and more!

The 13 Colonies route

: A 15 mile ride, you'll tour downtown DC on the streets named after the original 13 colonies. It retains the spirit of the event—urban scavenger hunt by bike—but provides a more relaxed option.

This year, in honor of the 15th the 50 States Ride, we have developed a third route: Route 66: This new route tours the eight streets named for states that the original US Route 66 passed through. You'll ride these states in geographical order, east to west,  without riding on any other state streets in the District. At 35 miles long, Route 66 is a middle distance option between the two classic routes. Don't worry, there are still plenty of hills.  Welcome to the new American road trip!
As WABA's biggest event of the year, the 50 States Ride helps further WABA's mission and impact. The ride embodies the spirit of community and inclusion that is core to WABA's mission of growing bicycling throughout the region. And, registering supports WABA's advocacy, education, and outreach work that makes bicycling more safe, fun, and accessible around the region.
Ride Details:
Ride Information
Note: all locations and times are not final and are subject to change.
Check-In
Walter Pierce Park | 2700 Adams Mill Road NW, Washington DC
50 States (±62 miles)
Check in: Walter Pierce Park, 7:00am – 8:00am
Rolling start: Walter Pierce Park, 7:30am – 8:00am
Pit Stop 1: Signal Financial at City Center DC (mile 4), open 7:30am – 1:00pm
Pit Stop 2: Anacostia Park (mile 18), open 8:45am – 11:30am
Pit Stop 3: Lunch at Eastern Market (mile 31), open 10:30am – 2:00pm
Pit Stop 4: Lisa & Mike's Place (mile 47), open 12:00pm – 4:30pm
Pit Stop 5: Coffee Nature (mile 54), open 1:00pm – 5:30pm
Celebration: Mellow Mushroom in Adams Morgan, open 12:00pm – 6:00pm
Route 66 (±35 miles)
Check in: Walter Pierce Park, 8:00am – 9:00am
Rolling start: Walter Pierce Park, 8:30am – 9:00am
Pit Stop 1: Anacostia Park (mile 17), open 8:45am – 11:30am
Pit Stop 2: Lunch at Eastern Market (mile 21), open 10:30am – 2:00pm
Pit Stop 3: Signal Financial at City Center DC (mile 24), open 7:30am – 1:00pm
Celebration: Mellow Mushroom in Adams Morgan, open 12:00pm – 6:00pm
13 Colonies (±15 miles)
Check in: Walter Pierce Park, 9:00am – 10:00am
Rolling start: Walter Pierce Park, 9:30am – 10:00am
Pit Stop 1: Lunch at Eastern Market (mile 8), open 10:30am – 2:00pm
Pit Stop 2: Signal Financial at City Center DC (mile 11), open 7:00am – 1:00pm
Celebration: Mellow Mushroom in Adams Morgan, open 12:00pm – 6:00pm,
The 50 States Ride will take place rain or shine. There will be no refunds, exchanges or transfers for this event, even in the event of inclement weather.
Frequently Asked Questions:
Am I registered for the 50 States Ride?
All registrants receive a confirmation email after they complete registration online, but guests of registrants do not. If you personally registered but have not received a confirmation, please email events@waba.org to confirm your registration. If you are someone's guest, please ask them to forward you the confirmation email, and all subsequent communications, as they contain important information.
Is this a supported ride?
The 50 States Ride is an unsupported ride. You will need to follow a cue sheet and there is no SAG vehicle. If there is a medical emergency, call 911. Ride marshals will be on the ride to assist with minor repairs, and WABA staff will be on-call to respond as we're able. Ensure that you have a loaded Smartcard, cab fare, charged phone, and/or a friend or family member who can pick you up in case you cannot complete the ride.
Is there a cutoff time for riding?
Since this is an unsupported ride, we will not cut you off. However, the pit stops have cutoff times (see above). If you like to take rides more slowly, we suggest showing up at the beginning of check-in so that you have the maximum amount of time to ride.
How long do I have to ride to reach a pit stop?
The 50 States (±62 miles) pit stops are at approximately miles 4, 18, 31 (lunch), 47, and 54. The Route 66 (±35 miles) pit stops are at approximately 17, 21 (lunch), and 24. The 13 Colonies (±15 miles) pit stop is at 9 (lunch).
Will roads be closed to cars during the ride?
No. You will be riding on roads with other vehicles during this ride. Don't feel confident riding next to cars? Look into our City Cycling classes to increase your comfort level! (They're free for WABA members!)
Will I get a refund if it's raining?
No. The 50 States Ride is a rain or shine event!
Is the 50 States Ride a fundraiser?
Yes! Signature events, like the 50 States Ride, are the only rides we hold for WABA members that cost money. All proceeds from this event benefit WABA and the work that we do to make bicycling safer and more fun in the region. Don't know much about our work? Read about our advocacy, education, and outreach work.
Can I apply for a scholarship for this ride?
Through our Free Ride Fund we provide free rides to community members who could otherwise not participate. This is one way that WABA is making sure that bicycling in the DC region is accessible to everyone. If you want a free ride, or if you want to donate to the Free Ride Fund but already registered, contact Cyrus Chimento at events@waba.org.
Are youth allowed on this ride?
Yes, as long as they are accompanied by an adult! All youth ages 12 and under can ride for free, accompanied by an adult. The accompanying adult must be present at check-in and give the names of the youth riding with them. Children 13 and older must register independently.
Will you feed me?
Riders receive snacks and water at all the pit stops, and riders have the option to purchase lunch with their registration. If you want additional snacks or meals, please plan to pack or buy them along the route. Food and drink options at local businesses along the route will be plentiful—feel free to make your own pit stops! Please note: we do not provide bottled water. You must bring your own water bottle(s).
Where are the cue sheets?
Riders will receive access to online files of the route the week leading up to the event, and a paper cue sheet at check-in. Part of the fun and appeal of WABA rides are that the routes are not released in advance. It's an adventure!
Do I have to stop at stop signs?
Yes. We can't control what you do on the roads, but, through participating in a WABA ride, you are setting an example for bicyclists. We ask you to please ride safely, respectfully, and lawfully  to maximize safety for all the ride participants (including children!). Stop at all red lights and stop signs. Always yield to pedestrians. Use hand signals when turning. Communicate verbally with other riders. Do not ride more than two abreast, and do not take up more than one lane of travel. When riding on sidewalks, trails, or paths, be cautious when passing other trail users and slow down.
How do I ride in the city?
To get familiar with riding in the city, take a WABA City Cycling class (free for WABA members)! You can also find video tutorials on city cycling on the League of American Bicyclists' website.
Do I have to wear a helmet?
Yes. WABA's insurance requires it. This is standard for organized rides across the country. Learn how to properly fit your helmet here.
Is the route signed?
No, but we do our best to make the cue sheet clear and comprehensive. If you get lost, you can check the map, google it, or hang out for a few minutes and see if you can connect with a rider or marshal who is familiar with the area.
You might get lost, and that's part of the fun! The 50 States route and Route 66 will take you to far corners of the District you may not visit on your regular rides. And, all three routes have lots and lots of turns. Plan to stop frequently to review your cue sheet and be patient with yourself.
I already registered but want to go back and register a guest. How do I do that?
Please email events@waba.org or call 202-518-0524 x218. Or, you could ask your guest if they want to register and purchase their own WABA membership: look at all the benefits!
Can I take shortcuts?
Of course! There are many places throughout the ride where you can skip a few miles if you're tired. Furthermore, there's no shame in bailing out early. For many riders, actually hitting all 50 states takes multiple attempts—just count up how many states you hit, and try to beat your record next year.
You should do however much of the ride you feel good about—don't push yourself to ride until you're not having fun. Even if you're comfortable on long rides, the 50 States Ride is a challenge. You'll be stopping at lots of lights and climbing more hills than you previously thought existed in DC.
Can I change which route I signed up for?
Yes! Just show up at the correct start time for the route you'd like to ride. You can decide to ride any of our available routes!
Will there be marshals?
There will be ride marshals. They will be wearing vests with numbers on them. Marshals are WABA volunteers that are the first line of response in incidents that involve ride participants and be an avenue of communication between ride participants and WABA staff members. They are as new to the route as you are, so don't treat them as ride leaders: read your cue sheets! The numbers on their vests allow you to identify them: if you see a great marshal, be sure to tell us in the post-ride survey!
Should I bring a lock?
Yes. You may want to stop for more food along the ride, or spend time lounging once you get Mellow Mushroom, so you should plan to lock your bike up. (You can leave your lock with us when you check in, too, if you don't want to ride with it, and we'll bring it to the after party.) Don't know the best ways to lock up? Check out this handy guide on preventing bicycle theft!
How do I get there?
The start location, Walter Pierce Park, is in the Adams Morgan neighborhood of DC. It is accessible from the Rock Creek Park Trail. If arriving by public transit, the closest metro station is Woodley Park/Zoo, on the Red Line (bikes are allowed on Metro all day on weekends). There are also several bus lines that go through Adams Morgan, including a Circulator bus, all of which have bike racks on the front. If arriving by car, there is limited paid parking available in the Adams Morgan neighborhood (find out more).
How many people will do the 50 States Ride?
We typically sell out our rides at 700 registrants.
Do I need to register separately if I plan to ride a tandem bike with someone?
Yes. All adult individuals must be registered.
When is the next WABA signature ride?
The next ride is the Cider Ride in November, though you may be interested in joining our WABA in the Wild multi-day tour in October—find out more!
Got another question?
Send us an email at events@waba.org or give us a call at (202) 518-0524 x218.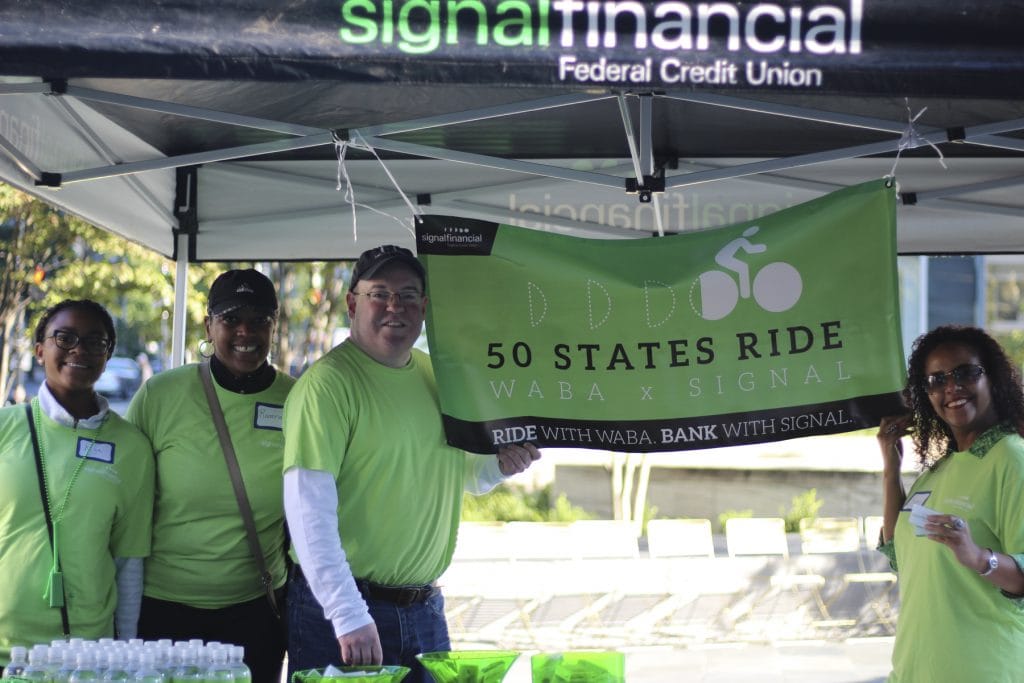 Presented by Signal Financial Federal Credit Union
We would like to thank Signal Financial FCU for their generous title sponsorship of The 50 States and 13 Colonies Ride–Bike with WABA, Bank with Signal.
Signal Financial FCU is a community partner who cares deeply about our region, serving around 200 small-to medium-sized companies, members of WABA, and almost 23,000 individuals in the Washington, DC area. Signal Financial is a full-service, not-for-profit financial institution that returns profits to its members in the form of better rates on loans, higher dividends on deposits, a rewards program, and other benefits.
Check out highlights from the 2017 ride below:
---
Of course, we want to say a huge thank you to our sponsors for supporting better bicycling in our region:
Thank you to our sponsors:
Title Sponsor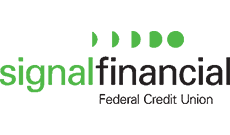 Celebration Sponsor: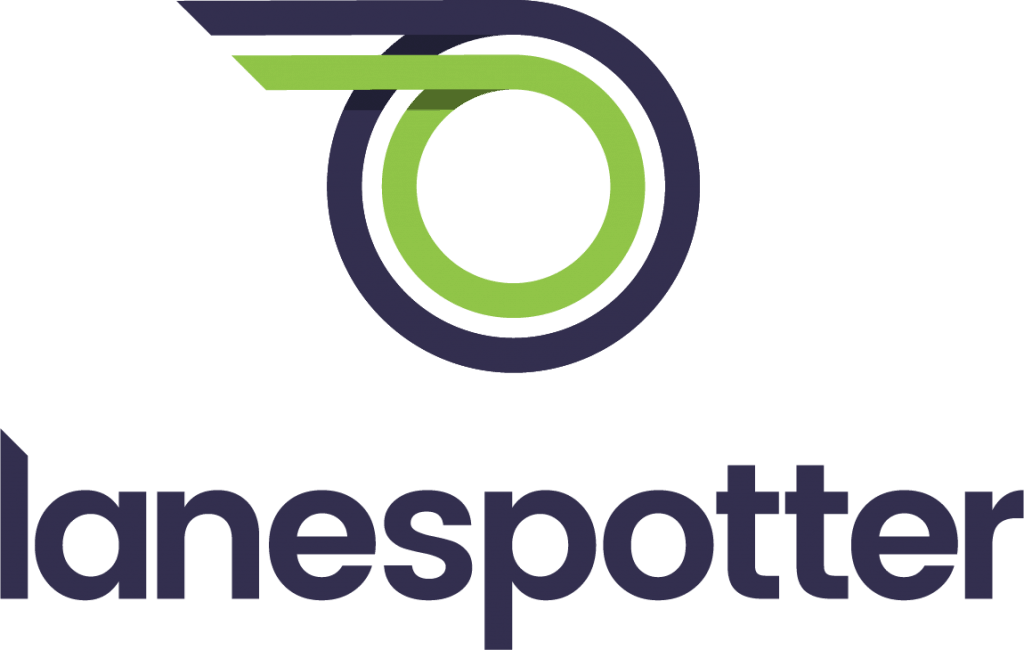 Lunch Sponsor: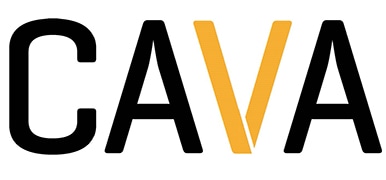 Pitstop Sponsors: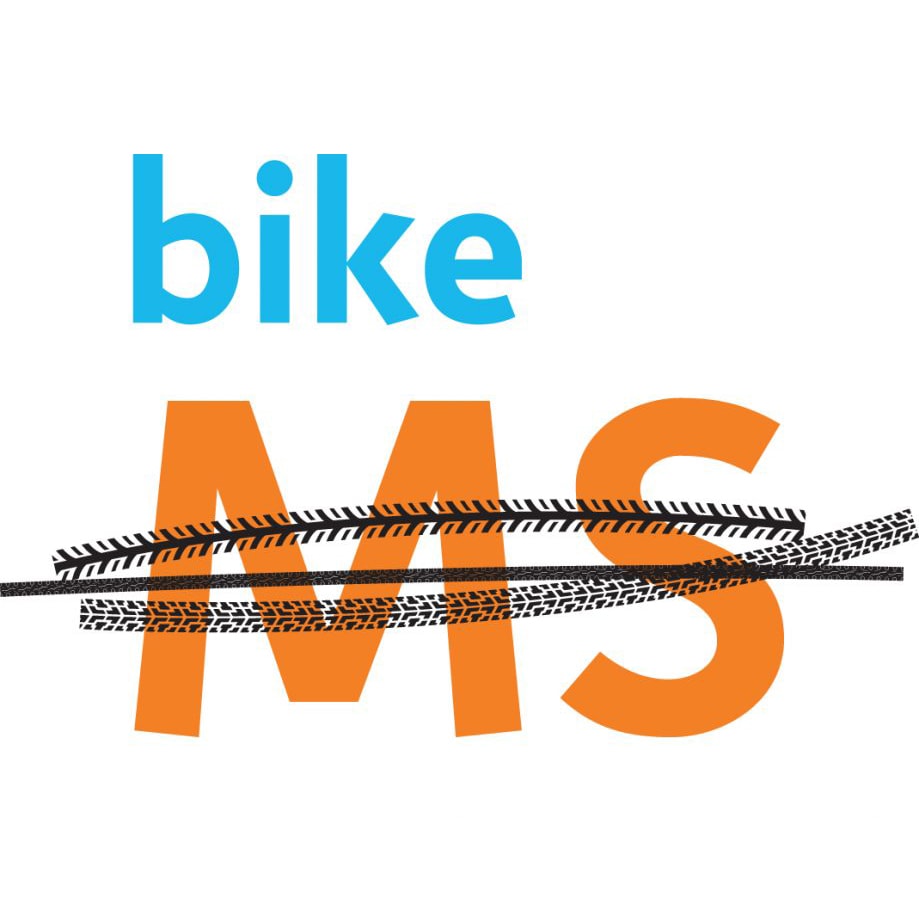 In-Kind Sponsors: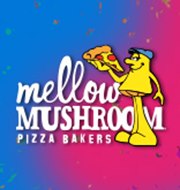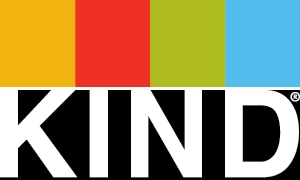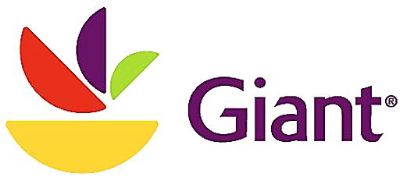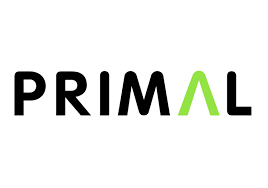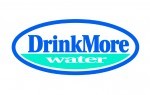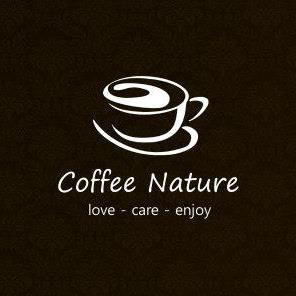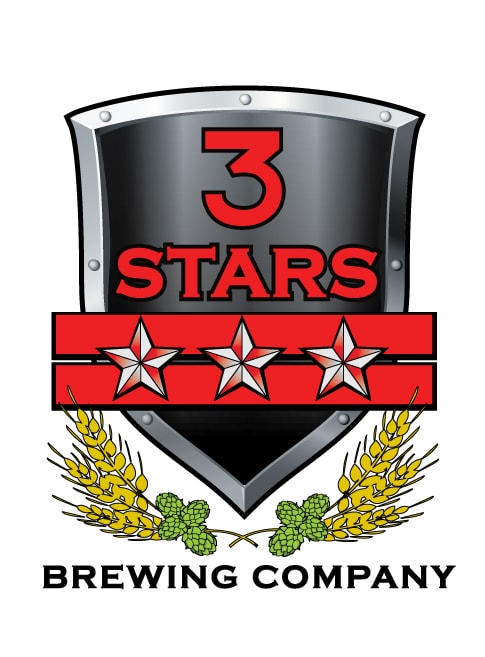 If you're interested in sponsoring this event, please contact events@waba.org.