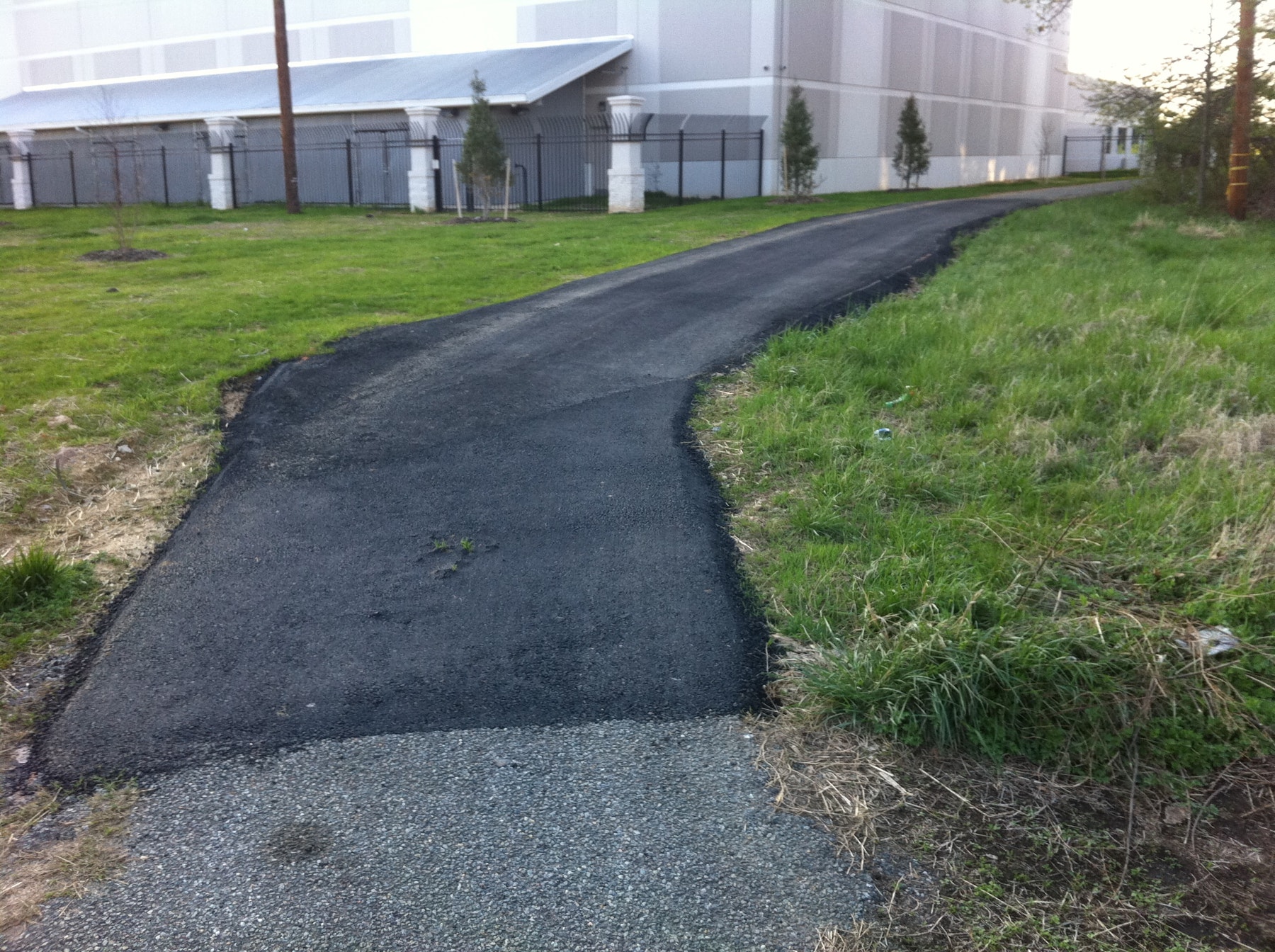 Following up on an advocacy issue we reported on in March, the District Department of Real Estate Services (DRES) has completed a improved transition between the existing Oxon Cove Farm Trail and the DC Village Lane in Blue Plains.
The original transition was rough and uneven — an afterthought.  WABA contacted Adenegan Olusegun, the DRES project manager for the DC Evidence Warehouse, regarding the less than satisfactory work.  Olusegun worked with WABA and the on-site contractor to repair the transition area.
The current transition is flat, even and with out tire-pinching bumps.  WABA would like to thank the Adenegan Olusegun of DRES for his helpfulness in completing this repair in a timely manner.
WABA's advocacy staff works hard to ensure the region builds a complete bicycle network for efficient transportation.  To contact the advocacy staff, email advocacy@waba.org.