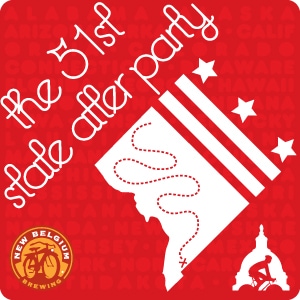 On September 24th, 500 cyclists will travel across the DC region to visit all 50 State roads in under 8 hours. Most will prevail and some will fail not prevail, but all will celebrate!
Join our new friends from New Belgium Brewing for the 51st State After Party at The Grill From Ipanema. The 51st State is neither a street nor a governed entity but a state of mind wherein the palate and body will rejuvenate with friends, food and a frosty Fat Tire. The event features a deliciously unprecedented draft line-up at the New Belgium beer station and treats from the Grill.
Stop on by to recount the countless memories with your comrades. The first 400 guests will receive special New Belgium giveaway! Click here for more information.