Announcing the "Down the Tubes Ride," April 1st
As a self-avowed infrastructure nerd I have long been fascinated by how our public infrastructure defines and serves our cities. Normally, at WABA, roadways are the primary type of infrastructure we address. But the parallels and overlaps between how we move people and how we move water in a space-constrained environment fascinate me. And frankly, I wanted to learn more, I wanted to do it by bike, and I wanted to invite others who are interested in DC's infrastructure, its evolution, its present state, and its future.
Down the Tubes Ride
. It will be a tour of DC's water infrastructure past, present, and future.
The Past
In the weeks leading up to the ride, our friends at
Ghosts of DC
will be digging up stories detailing the history of the places we will visit and pass along the way.  Those stories will be posted here and on the
Ghosts of DC blog
.
The Present
Our ride will begin at Ft. Reno (accessible by Red Line at the Tenleytown station), where we will be greeted by members of the DC Water team to provide us an overview of the site and its role in the water network. From there, we will continue downhill–roughly as the water flows–to the
Bryant Street Pumping Station
where we will be given a behind-the-scenes tour of that historic location and often-overlooked architectural gem. After our tour at Bryant Street we will meander–still downhill–to the O Street Pumping Station beside the Anacostia River, where DC Water was instrumental in allowing the connection of the Anacostia Riverwalk Trail boardwalk between Yards Park and Diamond Teague Park. We will tour the inner-workings of the O Street Pumping Station before heading across the South Capitol Bridge to Poplar Point.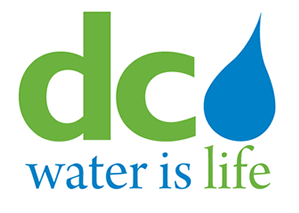 The Future

At Poplar Point, we will welcome Carlton Ray, Director of DC Water's massive

Clean Rivers Project

, to explain the project, its scope, and the impact it will have on the future of the District's water treatment and environment. The ride will end at the Anacostia Metro.

This is a family-friendly event. Our ride pace will be leisurely, we'll be stopping often, and we'll be learning lots. Due to space constraints and security at the locations we will be touring, the ride is limited to fifty participants.

What: Down the Tubes Ride When:  Sunday, April 1st Start:  9:00 am Tenleytown metro End: Aproximately 1:00 pm Anacostia metro Cost: $30 Adults, $10 Youth

Click here to reserve your spot and register.

Thus, on April 1, WABA will partner with DC Water for the