Competition builds among #BikeFestDC BikeBuilders
With all due respect to Alfred Hitchcock and his contributions to cinéma scary-té, if he'd ever been handed a script about the BikeBuild contest taking place at the 2012 BikeFest, he'd have been out of a job. This is a story so suspenseful, so spellbinding, it needs no dramatic lighting, no voyeuristic point of view or urgent violin score to tart it up. It is the real thing, and it has begun.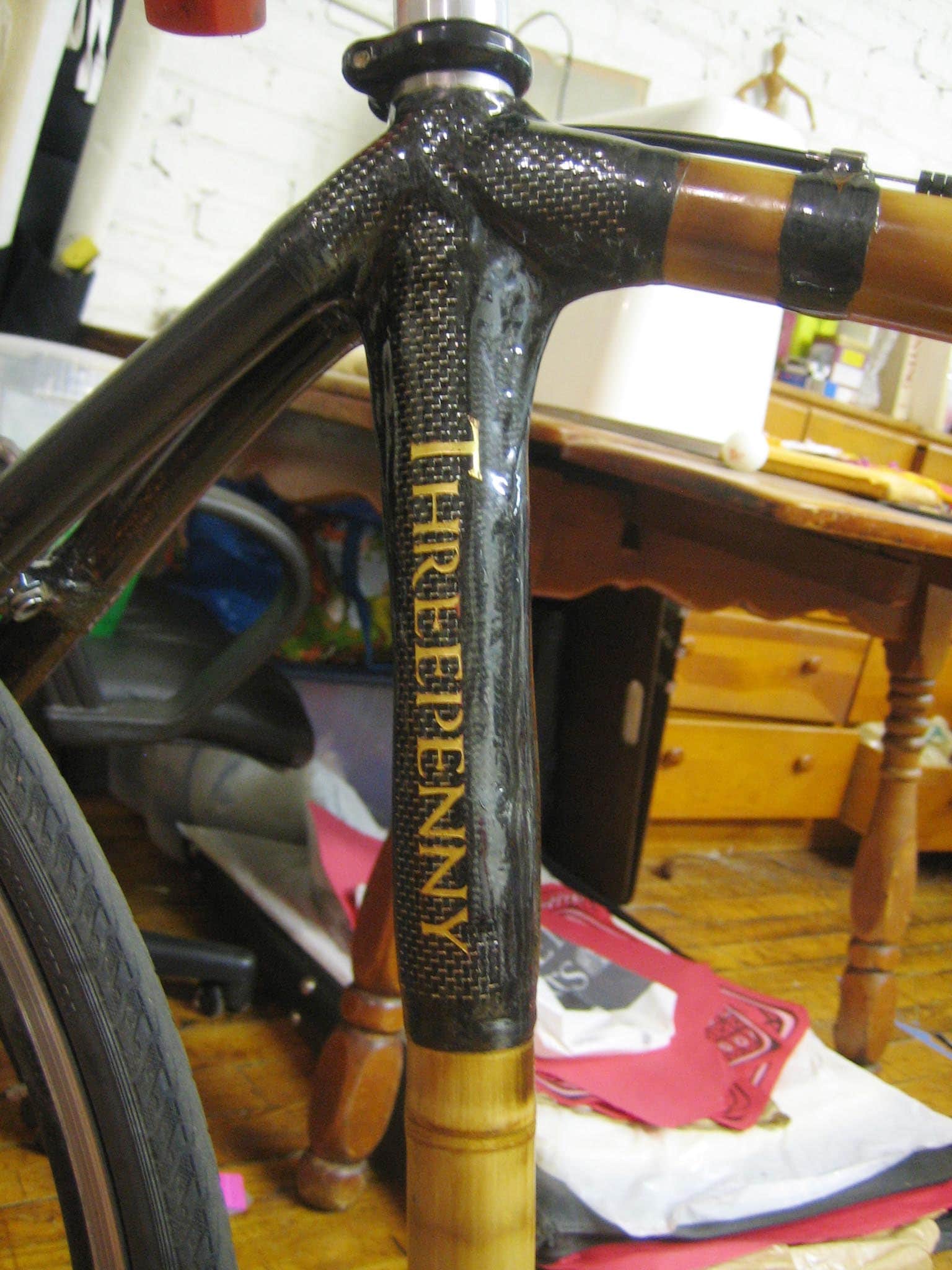 Our builders, 
Threepenny Bikes
,
Silver Cyles
, and
Papillon Cycles
are going head to head to build the most unique, and most popular bike out of used parts and a limited budget. Who will build be crowned this year's BikeBuild Champion? You be the judge. David Wendt of Threepenny Bikes is creating what can only be called a work of art. Culled from hand-selected and painstakingly seasoned bamboo wedded to steel, David's mixte frame bike exemplifies the ideal synthesis of nature, engineering and artistic vision. But who is to say this rarified creation will be the fan favorite?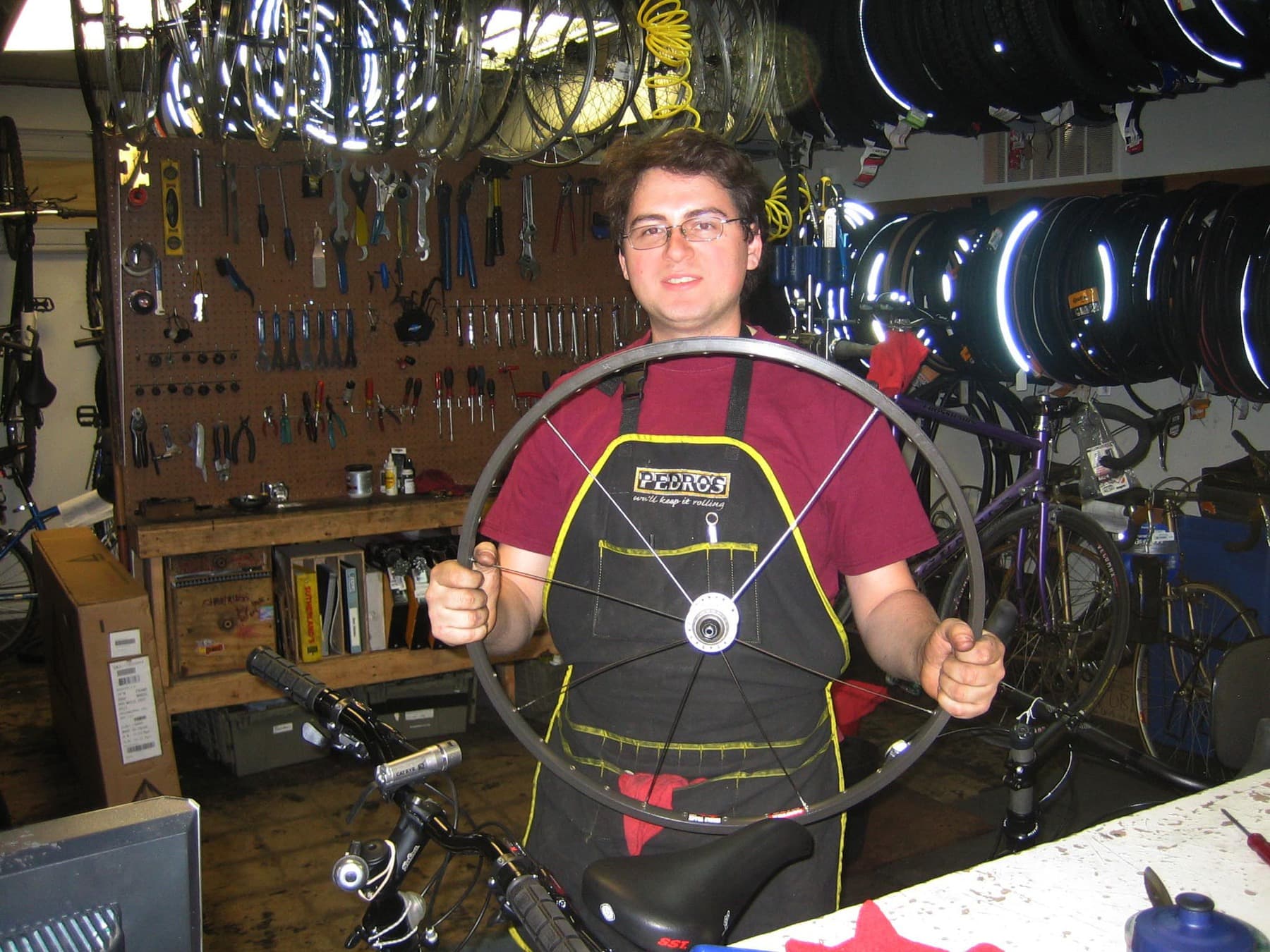 The all-terrain, ridiculously strong cylcocross bike Silver Cycles is bringing to the arena could win the crowd's heart. This bike represents the scrappy determination of owner Linda Mack and her employees Jen Trujillo and Josh Sachs to create what is difficult to buy ready made: a dream ride for young cyclocross racers who have the chops but can't find a 'tween-sized bike.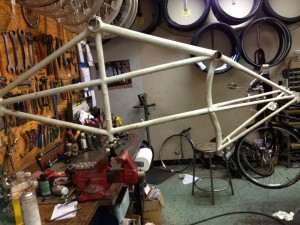 Finally, and giving us the opportunity to milk a metaphor dry, is the mysterious pupa developing within the sheltering cocoon that is Papillon Cycles. Papillon's entry is the chrysalis awaiting to emerge as what mechanical butterfly? Road bike? Recumbent? Swallowtail/tandem hybrid? None of the above! Papillon is carefully crafting an antique tandem bicycle built for two! And that's not all. There's word Papilloniste John Harpold is pulling out the crafting scissors and sewing machine to design a matching outfit for the highest bidder. This, ladies and gentlemen, this palpable excitement you are feeling is the anticipation of the WABA BikeFest BikeBuild Contest, which will culminate with your vote on May 11, 2012. 
This
 is suspense. Hitchcock called it "Psycho."  We call it "Bike-o." Join us for buildup of Bike-O suspense and the revealing of these creations at BikeFest.
Purchase your tickets now and save $20. When asked for your discount code, tell'em "Joe sent me". 
This BikeFest update is brought to you by Tish King, Assistant Events Coordinator.