Join The Pug, WABA & New Belgium for an evening of Beers, Bikes & pre-Tour de Fat!
Come join WABA & New Belgium for an evening of beers, bikes, and pre-Tour de Fat next Thursday, May 24th (5/24) at The Pug on H St. NE!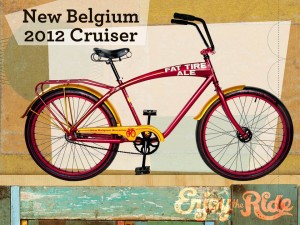 Enjoy tasty New Belgium brews (Fat Tire Amber Ale, Shift Pale Lager, & Tart Lychee Ale) and enter for the chance to win a 2012 New Belgium Custom Cruiser bike! Raffle tickets will be $5 with all proceeds going to WABA! Bring your friends, co-workers, family, or significant other. One of you will be rolling home with a sweet new ride! Plus, High fives and treats for all who ride!
Happy Hour Event Details:
The Pug
1234 H St. NE Washington, DC 20002 7-9pm (with bike raffle at 9pm sharp!) Register 
here
 or just show up!
"What is Tour de Fat?" you ask.
Simply the coolest bike event of the year! Tour de Fat brings together passionate bike lovers for a day of two-wheeled reverly while raising money for local non-profits. Tour de Fat is a thrilling rite of passage that includes an unparalleled costumed bicycle parade, New Belgium beer, dazzling entertainment, local food, unusual bike contests and much more. Coming to 15 cities across the country, New Belgium has added Washington, DC and Atlanta to this year's line-up! Learn more about Tour de Fat on
Facebook
or our WABA's
event page
!