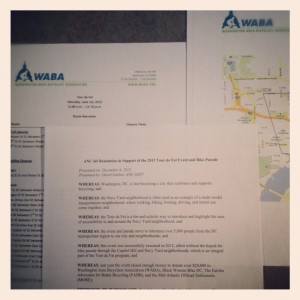 Last night, ANC 6D, which represents residents from the 14th Street SW bridge to the 11th Street SE bridge, unanimously passed a resolution supporting the Tour de Fat event and bicycle parade. The resolution, brought forth by Commissioner and Vice Chair David Garber, highlights the Tour de Fat as a "fun and eclectic way to introduce and highlight the ease of accessibility to and around the Navy Yard Neighborhood."
The Tour de Fat is a family-friendly rolling bicycle festival put on by New Belgium Brewing company. It visits 15 metropolitan cities throughout the United States. Imagine a county fair meets Bonnaroo meets kinetic art festival, all in the name of bicycling. For a better look, check out BicycleSPACE's video of last year's event, which was the first ever in D.C. and which 2,500 people attended.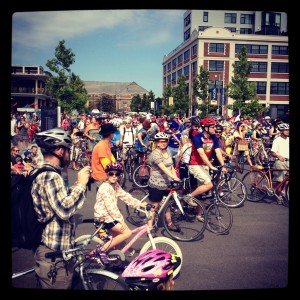 New Belgium Brewery donates all proceeds from a city's Tour de Fat to local nonprofit partners. Last year, over $20,000 was donated to the Washington Area Bicyclist Association, Black Women Bike DC, The Fairfax Advocates for Better Bicycling, and the Mid-Atlantic Offroad Enthusiasts.
This year we're expecting 5,000 attendees and a bike ride like D.C. has never seen along a route that traces neighborhoods in Navy Yard, Capitol Hill, and Barracks Row. Due to permitting issues with the local government, last year's parade was limited to the Anacostia Riverwalk Trail and the RFK stadium parking lot. Community support from bodies like ANC 6D will aid WABA in obtaining the Tour de Fat parade permits, ultimately bringing D.C. a bona fide bicycle parade.