How Will Your Contribution Help the Women & Bicycles Program?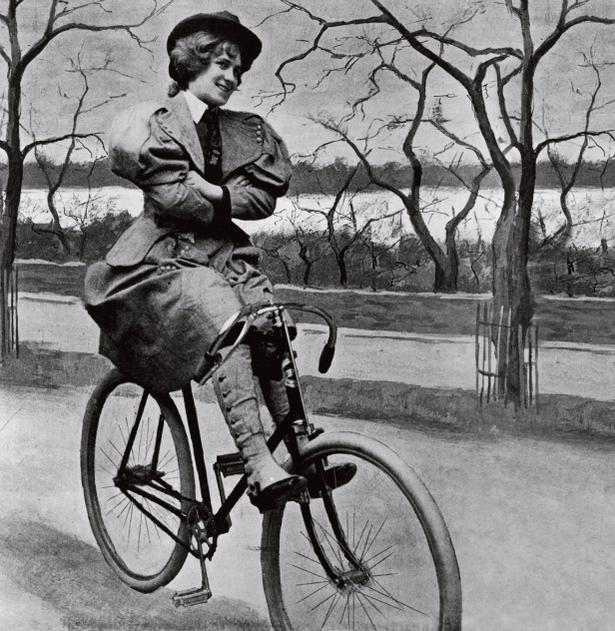 Thank you so much for your support of the
Women & Bicycles program
since our announcement of a $4,000 match grant. As of this afternoon, $1,115 has been donated! Yesterday,
we told you about the many great things
that your donation to the Women & Bicycles program will fund–including dinner parties, bike rides, and the coalescence of 10 "Roll Model" mentors who will reach into their own communities to encourage cycling-tentative women. Here's a more specific breakdown of what we expect some of those things will cost: A
dinner party
for a small group of women to come together in a warm, comfortable environment to learn about incorporating cycling in their lives, followed by the distribution of educational materials and the facilitation of a discussion covering the ins and outs of bicycling:
$970
(includes educational materials, meeting-space rental, food, drink, and staff time) An interactive
workshop
focused on a specific issue related to daily bicycling, like gear essentials, bike maintenance, self-defense and cycling, cycling with kids, or running errands by bike:
$950
(includes League Certified Instructor fees, meeting-space rental, light refreshments, and staff time) A
group ride
that demonstrates safety and etiquette tips for city biking and allows women to apply what they've discussed in dinner parties and workshops–as well as refine practical skills like integrating cycling with Metro and Metrobus trips, identifying best routes, and locking bikes:
$950
(includes ride insurance, light refreshments, and staff time) A final, proper,
celebration
to honor the impact that Roll Models and Women & Bicycles participants have and will have in their communities and personal lives:
$1,000
(includes
it's a party and there's no reason not to go big
) That's not all, of course. We'll want to have swag on hand for Women & Bicycles participants–think highly visible stickers, T-shirts, banners, and buttons–and there will also be a launch party. But those figures above should give you a better idea of how your dollars will be used. Remember that if you donate now through the end of the year, your donation will be matched up to a total of $4,000. So help us reach that match maximum by
donating today
.
Images via Brainpickings and Fashion Era