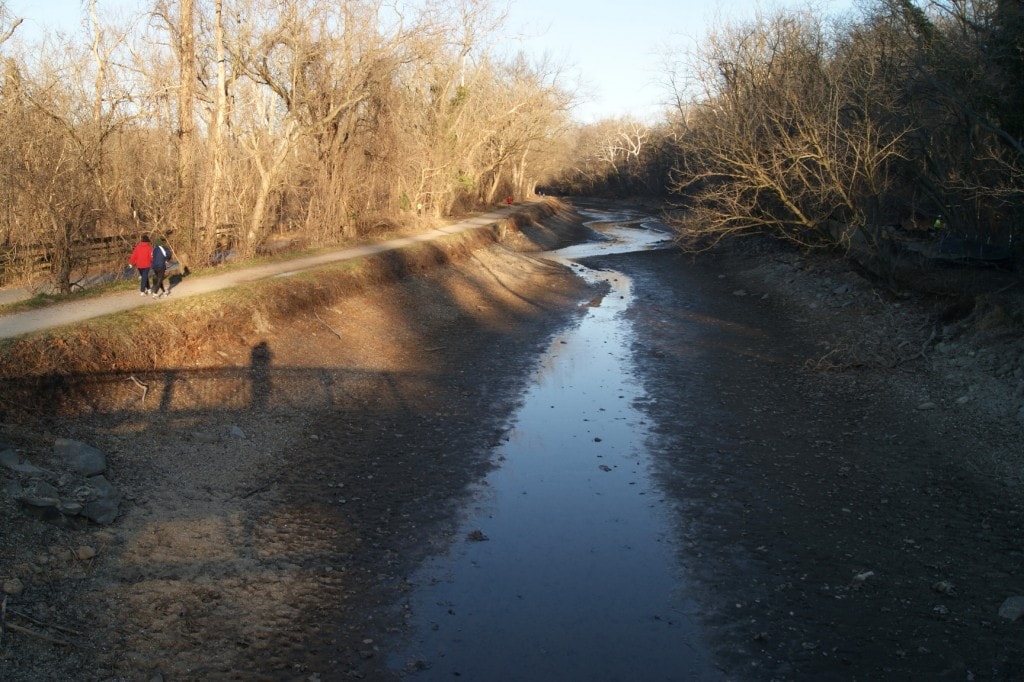 Many thanks to the friends of WABA who joined up with the District Department of Environment for last Saturday's Martin Luther King Jr. Day of Service project. A number of volunteers dispensed of invasive plants along the Capital Crescent Trail for the occasion.
DDOE's Damien Ossi writes, "We spent three hours cutting invasive vines along the CCT near Fletcher's Cove. The target invasive plants were porcelainberry, English ivy, and oriental bittersweet. We cleared vines back along approximately a quarter mile length of the trail and a covered a total area of 2,700 square feet."
Thanks to all who volunteered for making the Capital Crescent Trail safer, cleaner, and less riddled with porcelainberry. See more pictures of the project below.