Next Week's Lane Closures on the Clara Barton Parkway: Expect Increased Traffic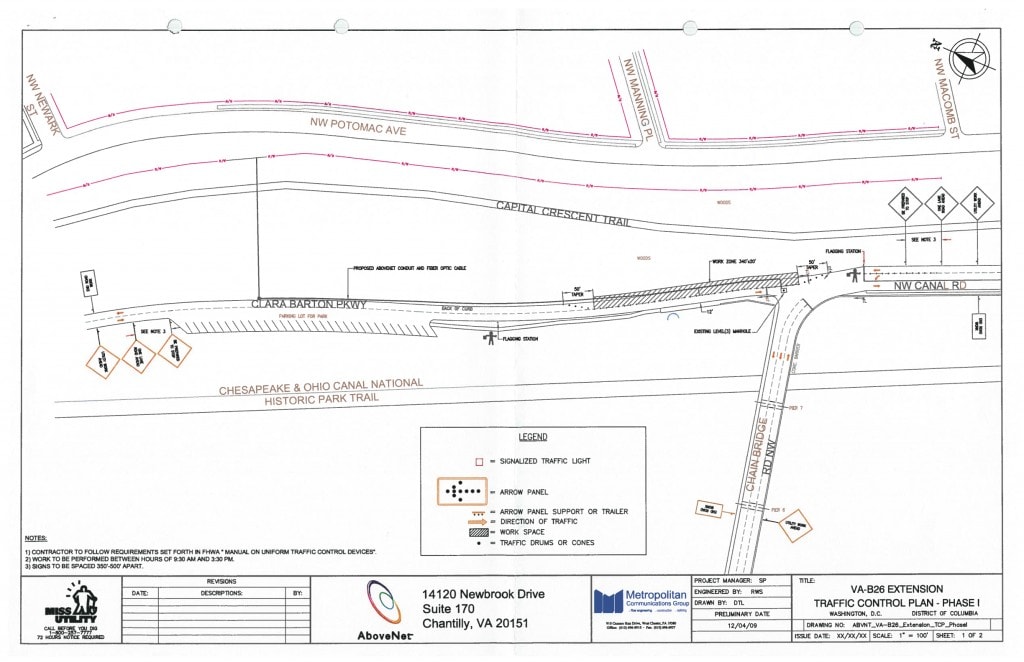 A traffic advisory released by the National Park Service provides the following information on a temporary closure of the Clara Barton Parkway:
Metropolitan Communications Group on behalf of Above Net Communications, Inc has contracted with Down Under Construction, Inc. to start lane closures near the intersection of Chain Bridge during non-rush hour times starting from 10:00 a.m. to 2:30 p.m. Monday, January 14, 2013 to Friday January 18, 2013. Motorists are advised to use alternate traffic routes throughout these closures and watch for stopped vehicles and flagging operations. Further, night lane closures are scheduled for Wednesday, January 16th and Thursday, January 17th from 8:00 p.m. to 5:00 a.m. at the intersection.
Though bikes aren't allowed on the parkway, expect more traffic in the area next week. Click through on the above map for an enlarged version.