The D.C. Independent Film Festival's screening of two bike-related documentaries, originally scheduled for Wednesday night, is on for tonight.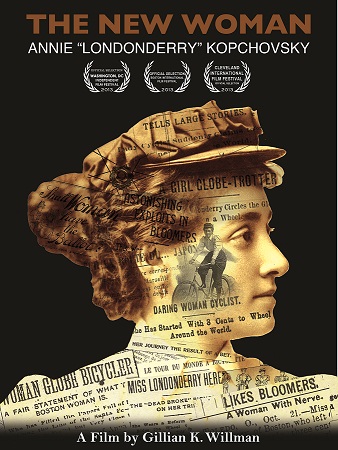 Bike Documentary Night at DCIFF
Wed., March 6, 6 p.m.

The New Woman: Annie "Londonderry" Kopchovsky and Ginger Ninjas, two bicycle-related documentaries, will screen on the opening night of the D.C. Independent Film Festival. The screenings will begin at 6:30 p.m. at the Naval Heritage Center in Penn Quarter and will be followed by a Q&A and reception. The evening is cosponsored by Docs in Progress and WABA; $3 of every ticket will be donated to WABA. Find out more about your films and purchase tickets here.
Date: Mon., March 11
Time: 6:30 p.m.
Location: Naval Heritage Center (Penn Quarter/Archives Metro Station)
Buy tickets