WABA has partnered with KIND Healthy Snacks to start the #BikeKINDLY campaign! WABA staffers will be distributing KIND's granola bars with helpful bike tips attached. Everyone loves sweets, but not everyone loves feedback—no matter how constructive. We hope that by combining the two, we'll encourage D.C.-area cyclists to be a little nicer while on the road.
Outreach Coordinator Nelle Pierson kicked off #BikeKINDLY yesterday at the the Food and Drug Administration's Earth Day celebration at its White Oak campus. The festival coincided with Take Your Kid to School Day, and over 200 kids were able to play our bike-basket game. (Maybe it's just us, but we thought we had the most popular table.)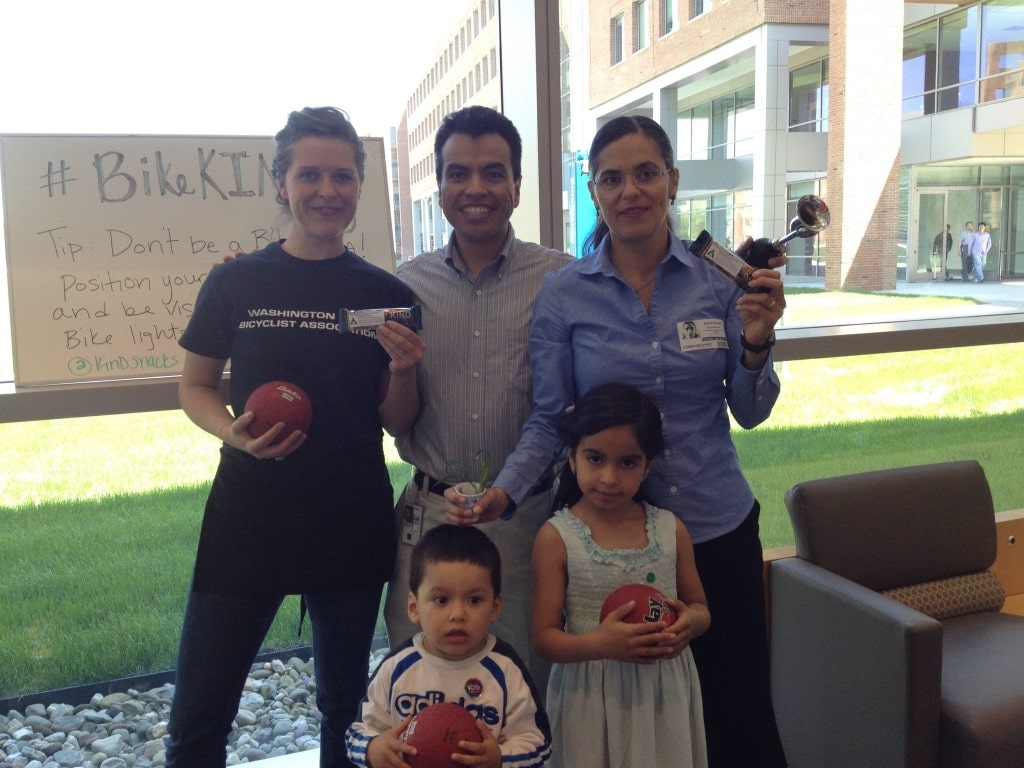 Nelle and D.C. Bike Ambassador Megan McCarty will be folding #BikeKINDLY into their regular outreach programming. You can expect two #BikeKINDLY days per month, morning and evening, in D.C. and beyond.
The next #BikeKINDLY day is scheduled for next Tuesday, April 30 from 7:30 to 9:30 a.m. at the Columbia Heights Metro stop. Stop by for a snack!
Do you have a tip or suggestion? Tweet it or post to Instagram with the hashtag #BikeKINDLY so that we see it! We're @WABADC and Kind is @KINDSnacks on both platforms. Many thanks to KIND for its sponsorship of #BikeKINDLY!