This Week in Bike Reads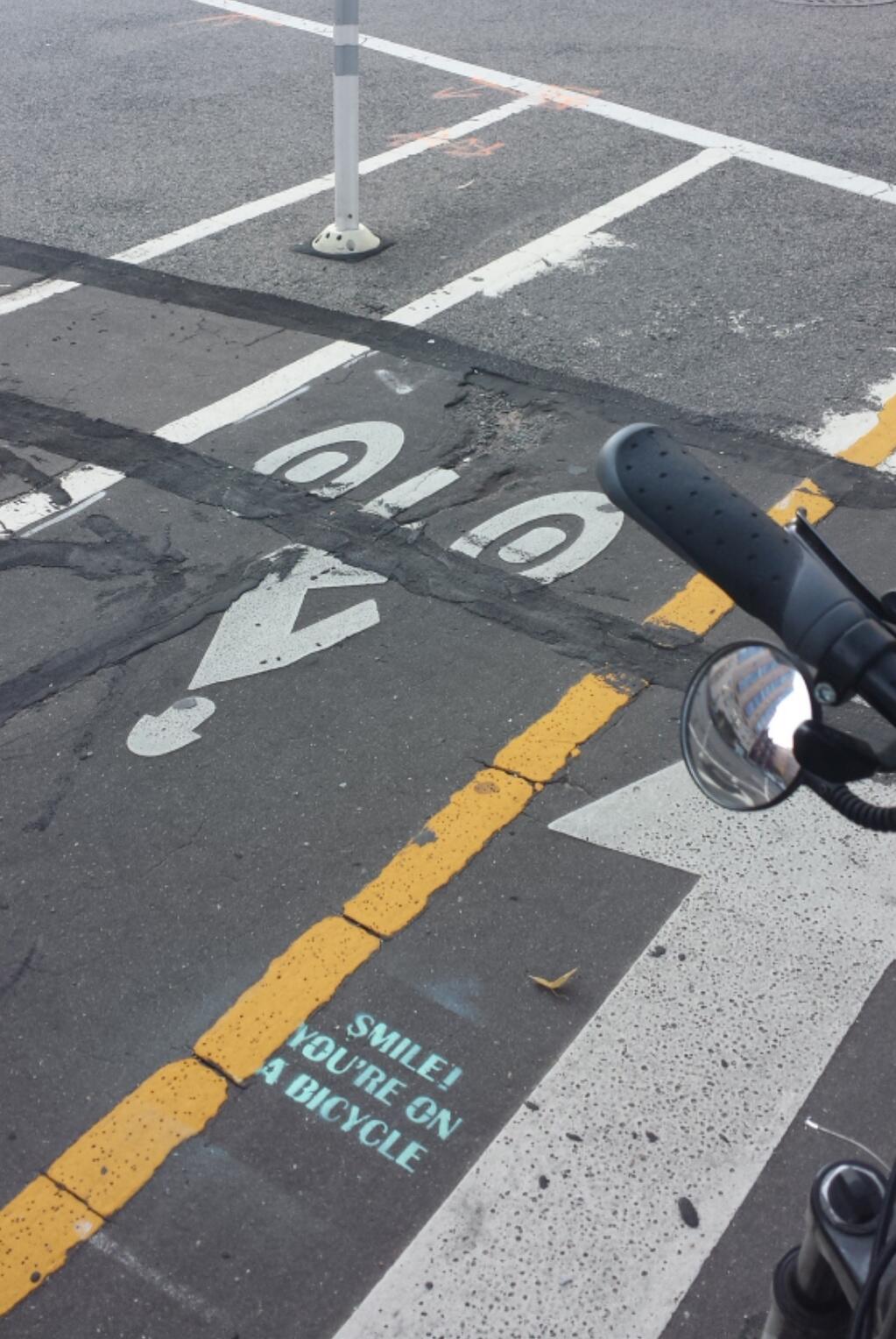 A casual biker and community participant observes that the number of cyclists is growing faster than Alexandria than the city's infrastructure.
In Australia
, "The economy benefits by more than $21 every time a person cycles 20 minutes to work and back and $8.50 each time a person walks 20 minutes to and from work." Read
the results
of Maryland's bicycle and pedestrian survey. Portions of the Mount Vernon Trail are scheduled
for periodic closures
. The installation of the M Street cycletrack
has been delayed
, in part for God's sake. Cyclists: not drivers, not pedestrians,
no matter what laws imply.
Adorable bike-lane graffiti
is adorable
.
Image via PuckBuddys