WABA Holiday Party 2013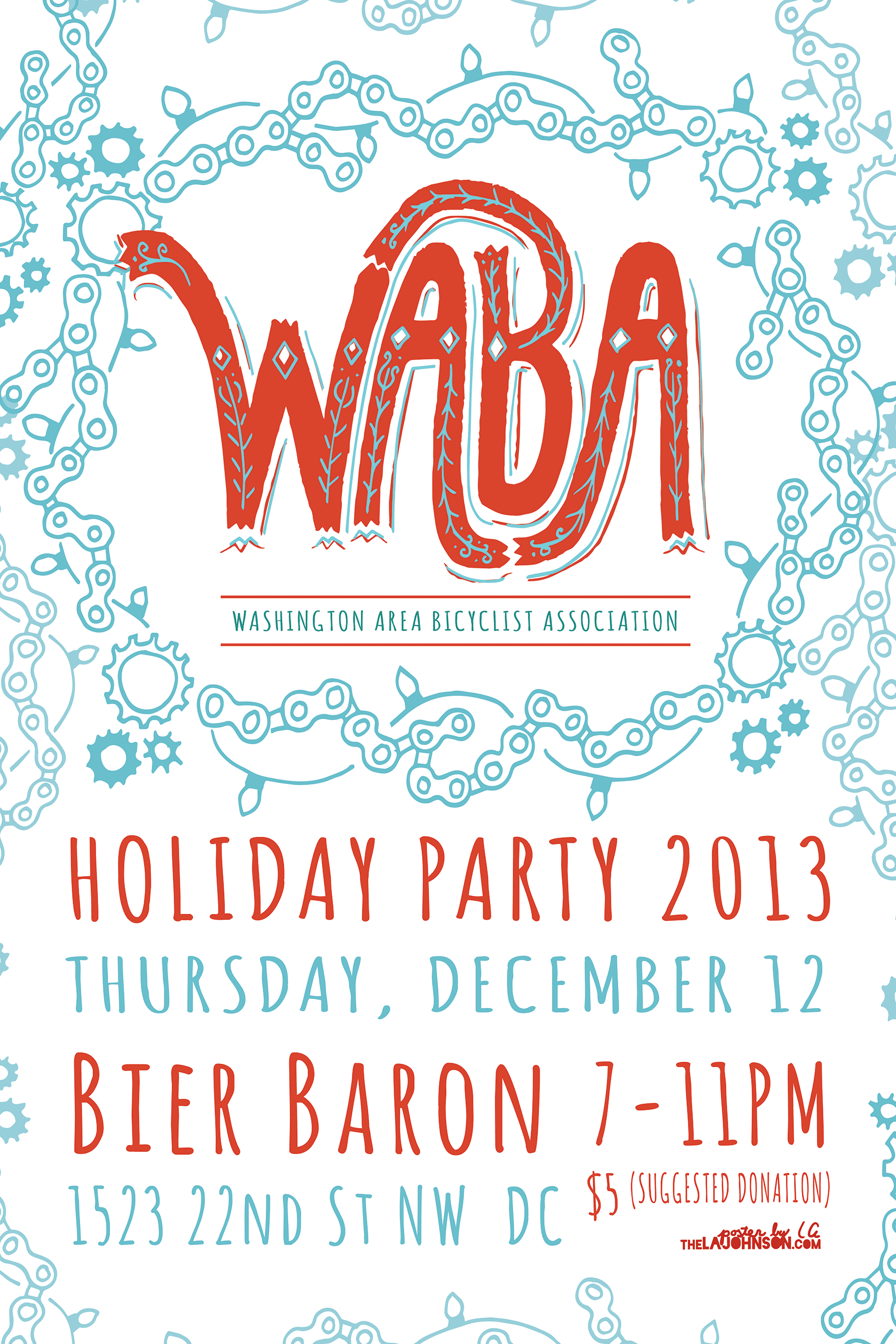 Are you ready for bikes, beer, and holiday cheer? Come celebrate the holidays and a year of great bike advocacy work at our annual party! Every year, we convene our members, area bike lovers, WABA staff and board members, and anyone else interested in what we do to enjoy each other's company (and give cheers to living in a region that's becoming increasingly bike-friendly).
EVENT DETAILS
When:
Thurs., Dec. 12, 2013 from 7-11 p.m.
Where:
Bier Baron, 1523 22nd St. NW, Washington, D.C.
Price:
Please bring a $5 donation—it'll help fund another year of advocacy, education, and outreach.
RSVP:
See the
Facebook page
Who:
WABA members! If you aren't a member,
join today
or join at the door next week.
VOLUNTEER!
Lend a hand with the party and work your way toward a WABA membership (volunteer three times, and you're a member). 
Sign up here
 to volunteer.
WHAT TO EXPECT
Getting There:
We'll set up temporary bike parking in the park across 22nd Street from Bier Baron. Please bring your own u-lock. Bier Baron is a short walk from the Dupont Circle Metro and Bikeshare stations.
Food and Drink:
Bier Baron has over 500 beers available as well as food.
Raffle:
We've got three prizes to raffle off: a tune-up at a local bike shop, a gift certificate for a full-day bike rental or guided tour for two from Bike and Roll, and dinner for two at Beau Thai. All attendees will receive one raffle ticket at the door, and additional tickets can be purchased for $1.
Costumes:
We'll give you an extra raffle ticket if you're in a holiday costume, or your holiday best.