Happy summer from WABA's education team!
Spring is the busiest time of the year for WABA instructors. From the first blustery weeks of April to the scorching end of June, we get kids on bikes during the day and hit the streets with adult classes on the weekends. Now, we're happy to report, we're on hiatus from classes for the month of July! Why?
SCHOOL'S OUT FOR SUMMER!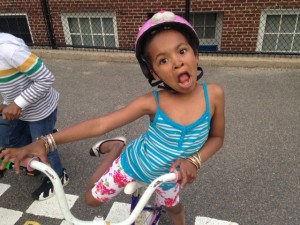 DCPS' last day of school was June 19. During the spring semester, we served: 6 elementary schools:
Mann
,
Bancroft
,
Powell
,
Tubman
,
Garrison
, and
Randle Highlands
, in Wards 3, 1, 4, 2, and 7, respectively. We taught 1,469 students and worked with 6 physical education teachers. We'll return to DC public schools in the fall. Want to bring WABA to your school? Send us an email at education@waba.org to get in touch.
ADULT SCHOOL IS OUT FOR SUMMER TOO!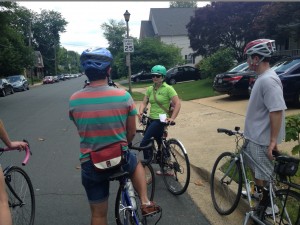 We don't schedule classes during the brutal July heat in the DC region, but we'll return with a full schedule of City Cycling and Learn to Ride classes in August. Want to be the first to know about upcoming sessions?
Sign up here
to receive notifications about Learn to Ride classes, and
here
for information about fall City Cycling sessions. The spring 2014 adult class season was a particularly successful one for our department. In brief, we served:
267
adults in a total of 19 classes offered in DC, Alexandria, Arlington, and Montgomery County. We taught
124 people
how to bike for the first time ever.
143 people
came to City Cycling class, and became more confident bicyclists for it.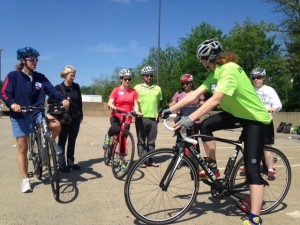 Here's what students are saying about our classes:
"Learning and practicing rock dodge, quick stop, and quick turn were super, super beneficial. Instruction was good. Try-outs were good. Encouragement to practice at home was good. The ride and instruction along the ride were helpful and very good. Stressing the danger of the door zone was noted well." (CC 6/7) "The instructors are very knowledgeable, patient and friendly. They are eager to provide advice, and positive feedback. It is a pity there is no "Bike Instructor Award" – they all deserve it." (L2R 6/8)
If we didn't see you in class this spring, we'd love to meet you next fall.
Sign up here to learn about new course offerings
before everyone else does. If you're interested in teaching next season, look no further.
Follow this link
to get notifications about our instructor certification program.