Some great news from Amtrak
: new luggage cars, which will also be available on the Northeast Corridor trains, can accommodate unboxed bikes. These racks will open up new opportunities for multi-modal travel and bike touring.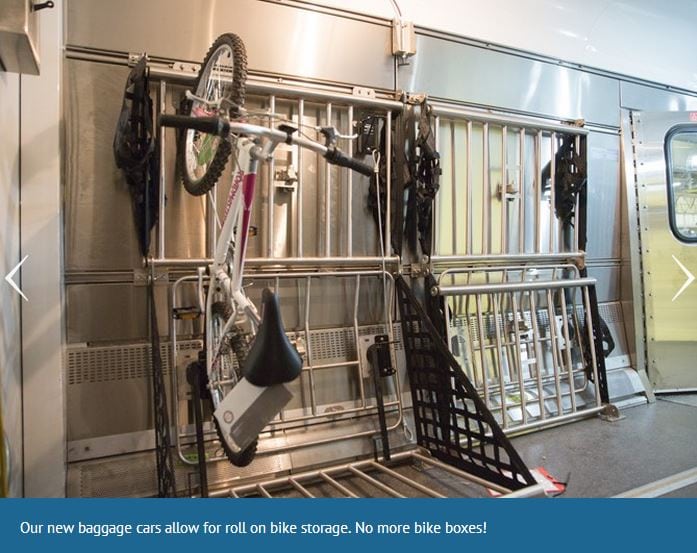 WABA was part of a coalition of regional and national bike organizations that worked to bring this feature Amtrak.