All smiles and waves this morning at Florida Ave NW and R St. NW. We delivered two messages to two types of road users: drivers  received, "Good morning, consider bicycling!" and bicyclists, "Hello, thanks for biking responsibly!"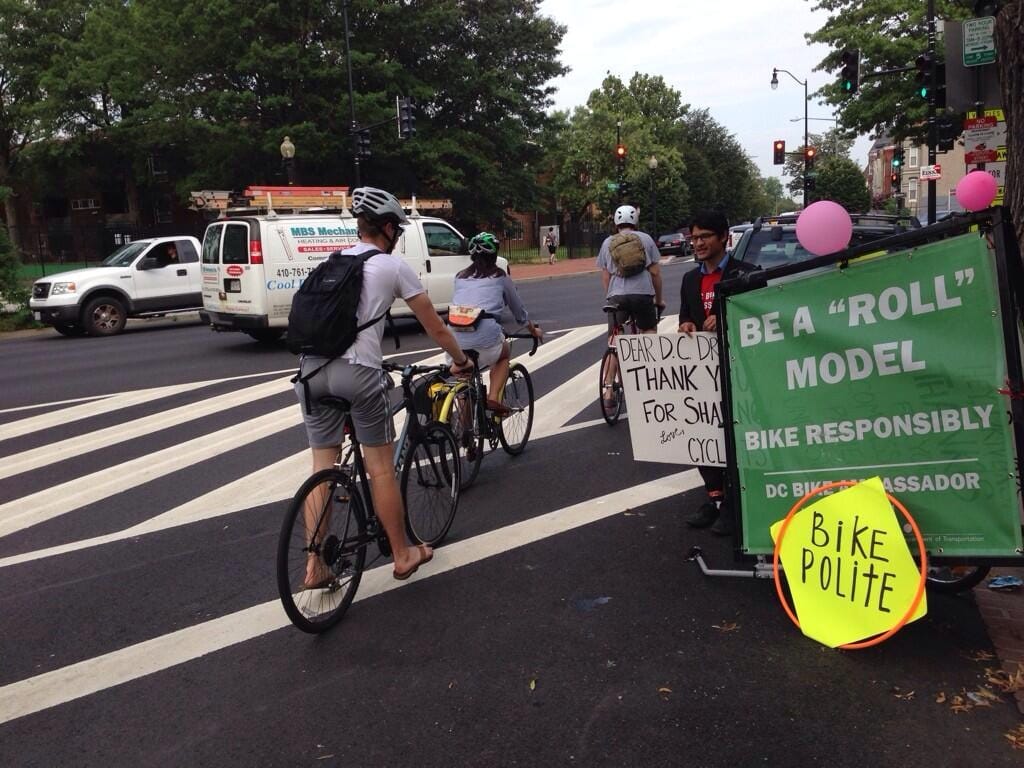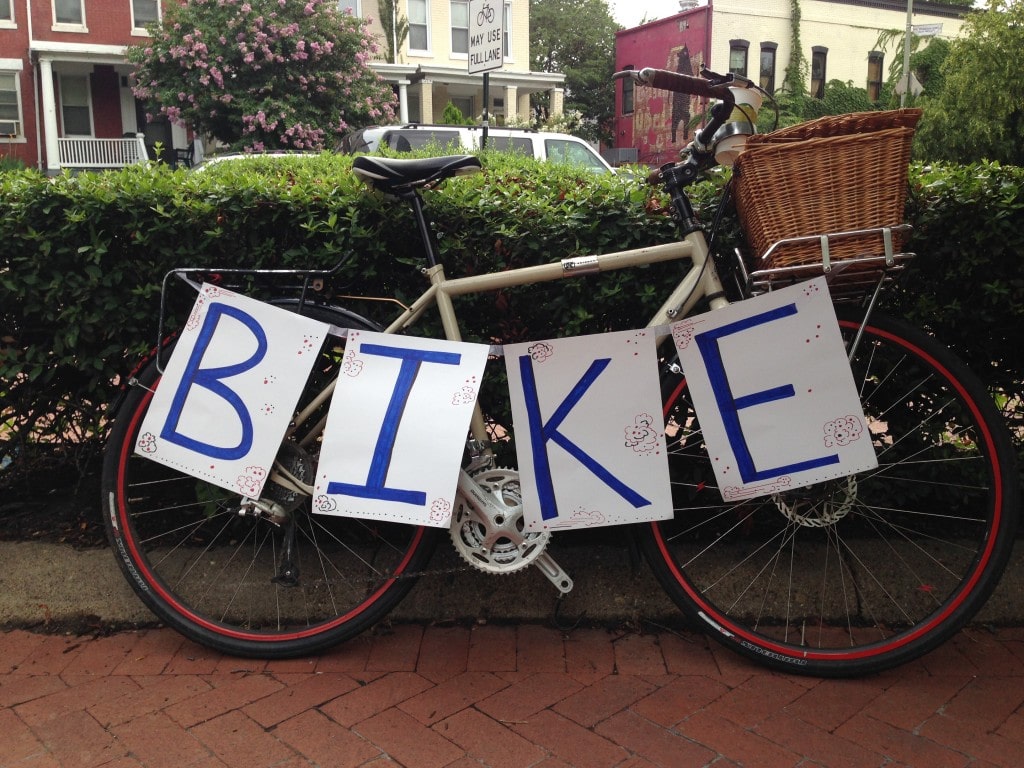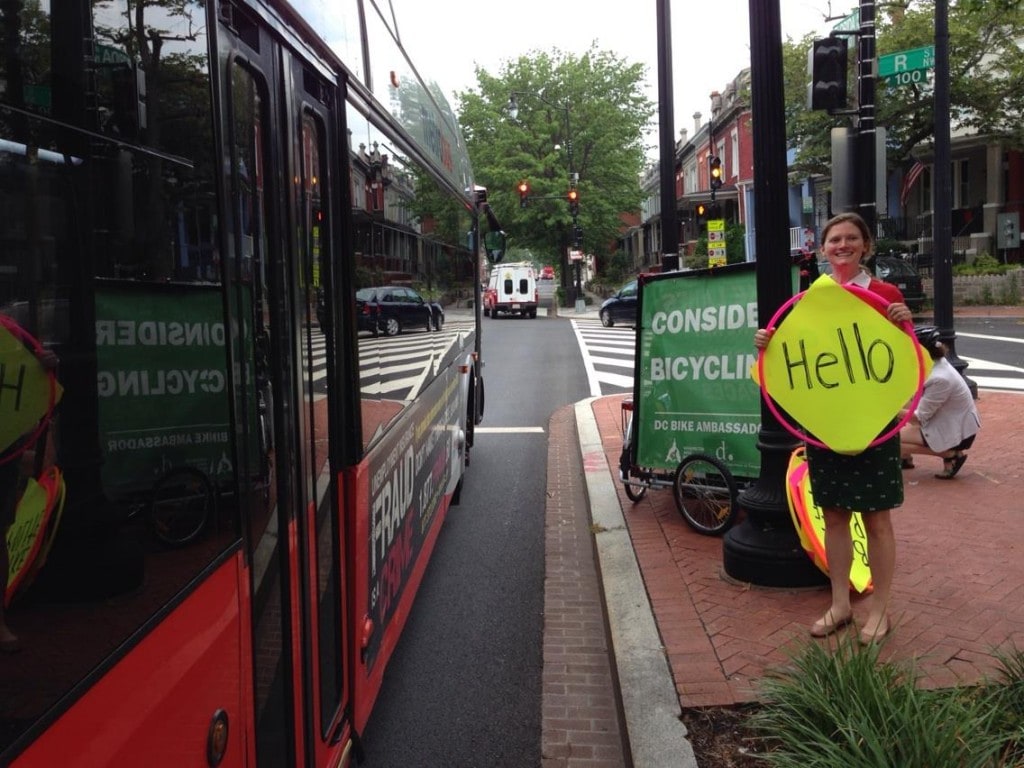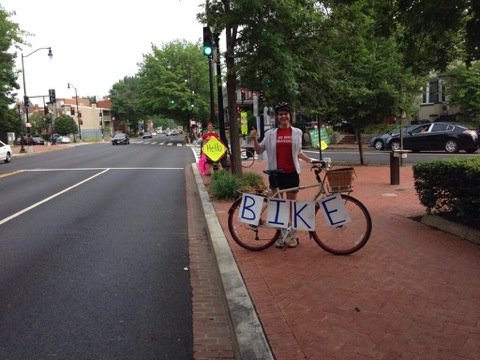 Bike ambassadors make a tangible impact on the streets of Washington, D.C. Interested in getting involved with the Bike Ambassador program?
Our next Bike Ambassador orientation is tomorrow, July 15th at the WABA office. Click here to learn more or contact Jon Gonzalez, the D.C. Bike Ambassador program coordinator, at jon.gonzalez@waba.org for more details.