Hey. Come ride with us!
Take on the fall with
WABA's education ride series
! When it comes to learning about biking, nothing beats real-world experience, so we're embarking on a series of four rides — each covering a different topic or theme that will help you get around the city. Our rides are certain to be a good time, but they're also a safe space to practice riding with people who live and breathe (and teach) this stuff every day. Come to tour DC, come to ride, come to ask any of your deepest, darkest, secret-est bike questions, and come to have fun. Still not sure? Did we mention that each ride will end at one of DC's premier taco establishments? Click on a ride below to register — advance registration costs 10 bucks a person, but you can join us for free on the day of, providing we still have space. Bring a bike, wear your helmet, and
read the fine print here
.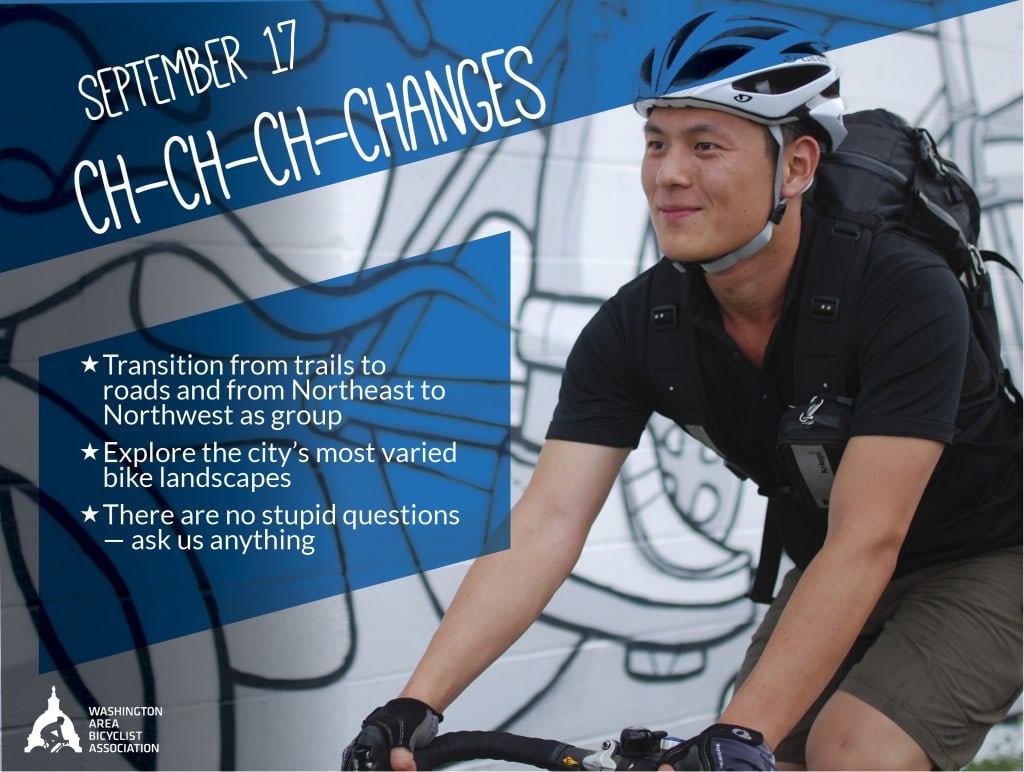 First up, we have our Ch-ch-ch-changes Ride on Wednesday, Sept. 17th! This ride is all about preparing for what comes next when you're on your bike. We'll be riding from trails to roads, from bike lanes to open lanes, and from Northeast to Northwest, all while summer changes to fall around us. Get ready to reinvent yourself and change the way you ride! Starts at 6:30 p.m. @ M Street NE, between 1st Street NE and 2nd Street NE, in front of the NoMa Metro station Ends at 8:00 p.m. @ Taqueria Nacional (14th and T Street NW) Every other Wednesday, we'll be setting off to explore riding in DC. And these rides are just the beginning. Next year, we'll have a whole new series!
Check 'em out
: On Wednesday, October 1st: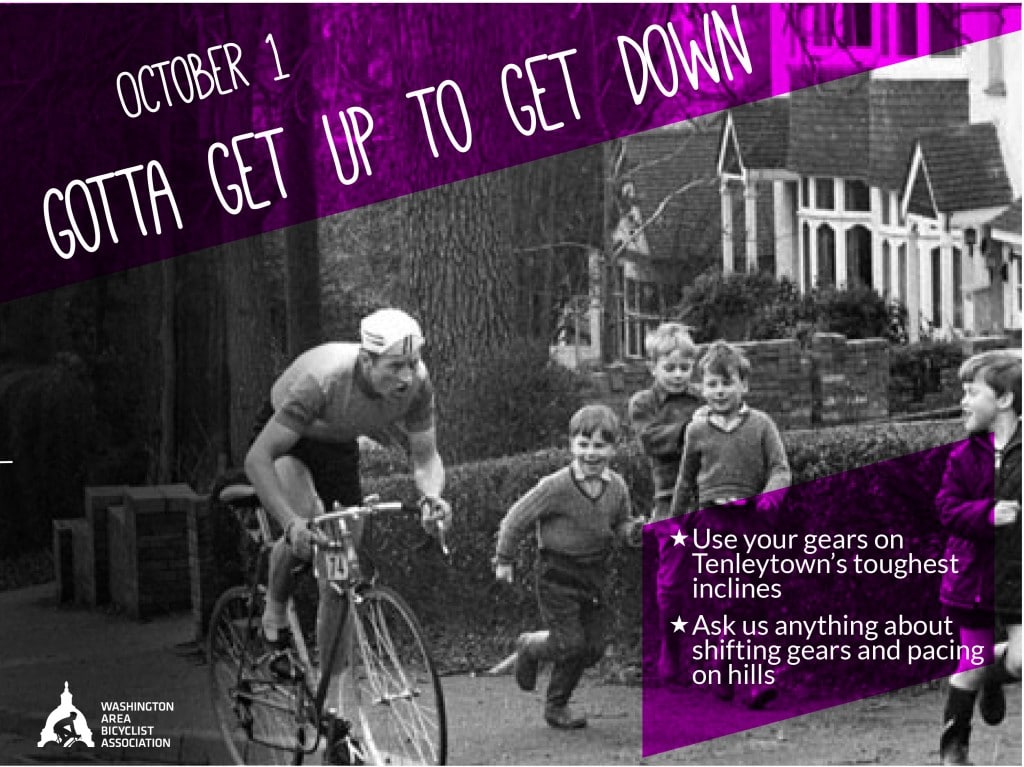 And on Wednesday, October 15th: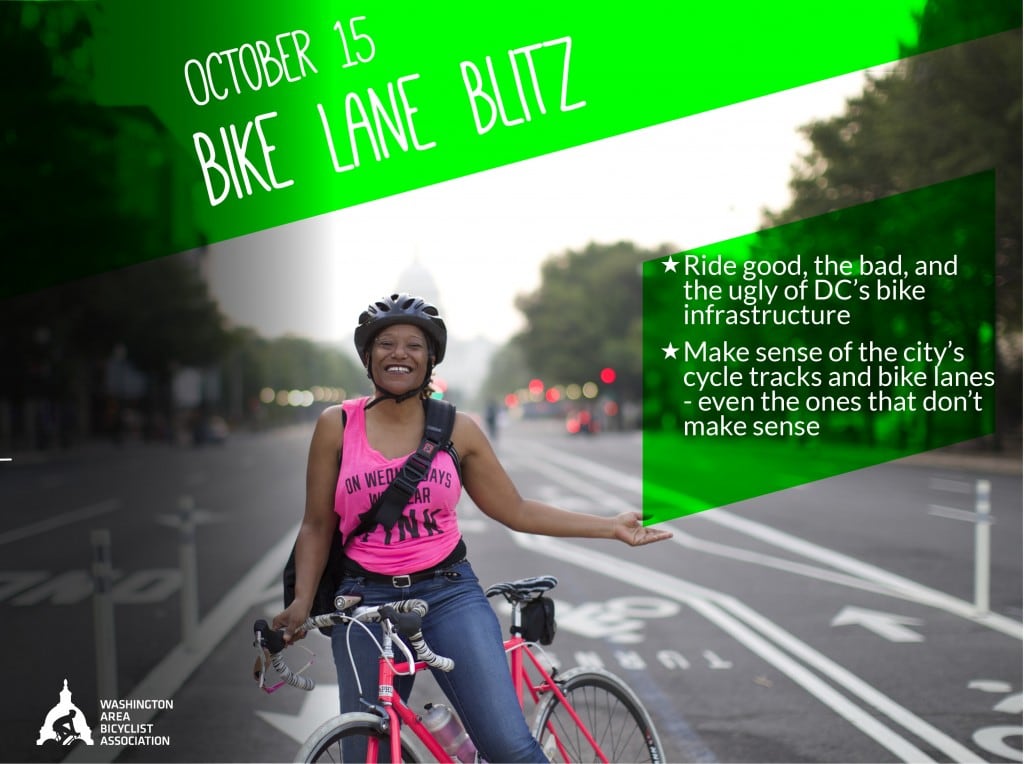 And finally, on Wednesday, October 29th: