What is an everyday superpower?
If you've poked around our educational materials lately, maybe you've seen
our fall 2014 class campaign
, which is about superpowers. Everyday ones, specifically.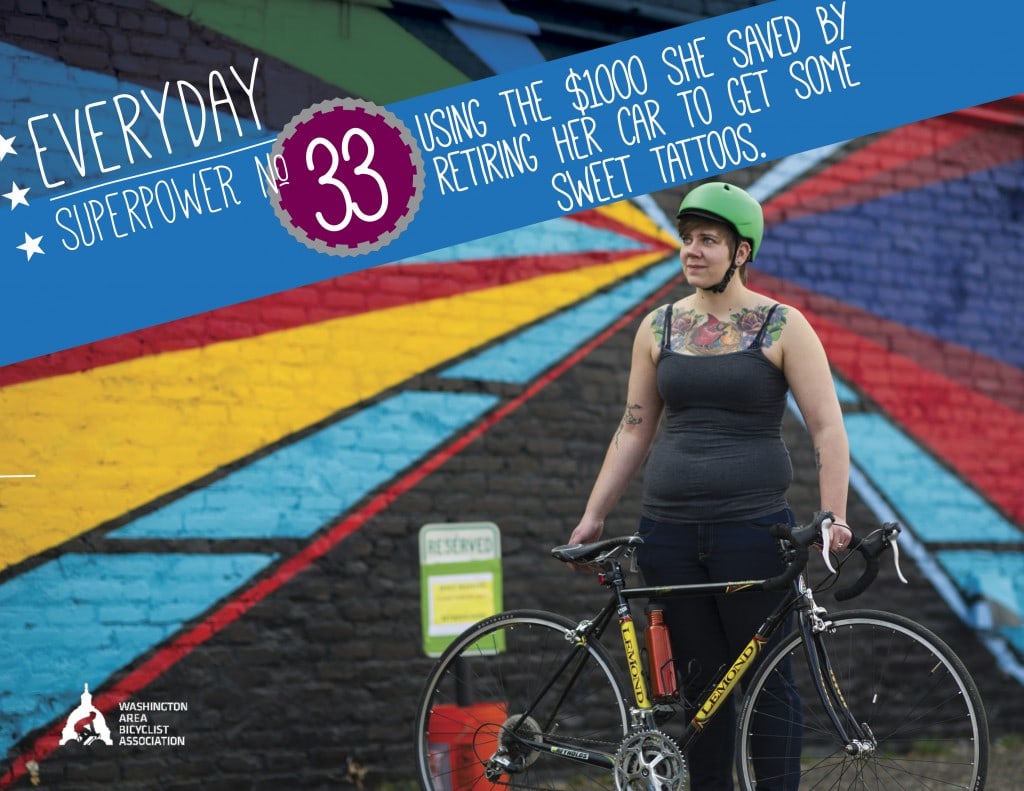 What does this mean, and what does it have to do with biking? Traditional superheroes, like one of my favorites, Spiderman, practice more explicit forms of vigilante justice — fighting bad guys that the cops just can't get to. But our campaign isn't about flying around in a cape — it's about the small ways that we can empower ourselves, and others, by biking in the DMV and doing so responsibly. Everyone has an everyday superpower — it might include one of the little things that you do to make your day special, that get you out of your routine, that improve your quality of life. You'll notice that our superheroes are creative, vibrant, and, yes, law-abiding folk. They're expressing themselves through biking, but they're also working with existing systems to make things better. Take a look at our superheroes below. Or collect them all around town. Finally,
take a city cycling class and get your own superpower!
Bonus points if you email us your own everyday superpower. With great power comes great responsibility, The WABA Education Team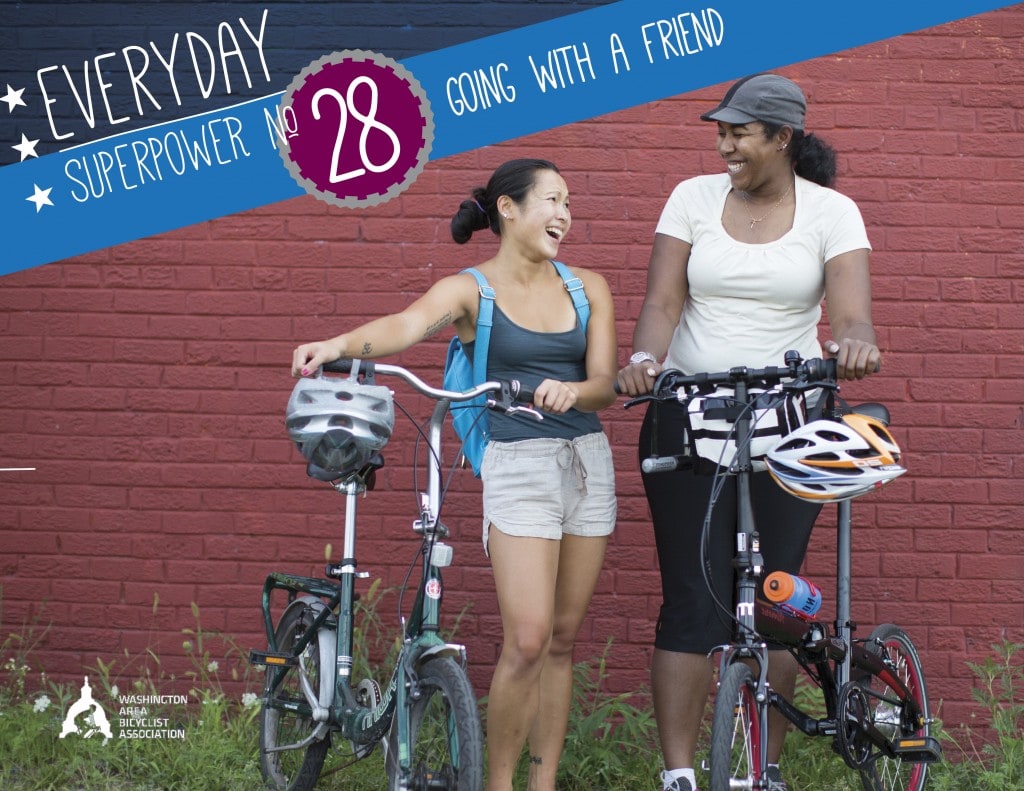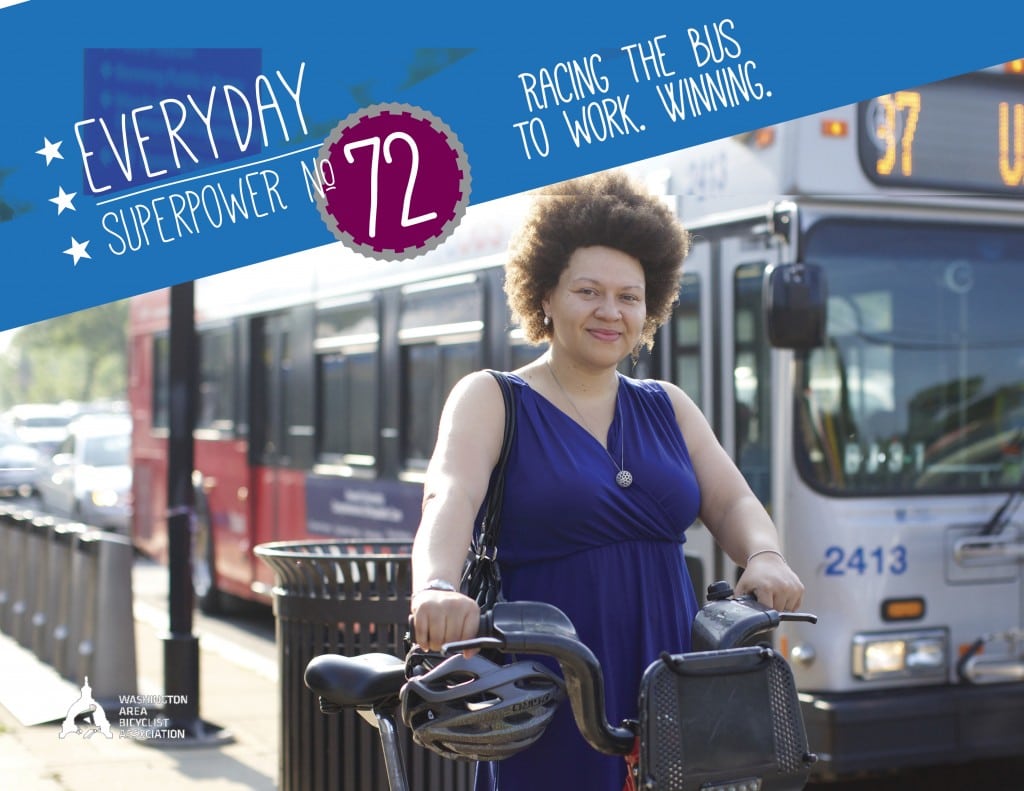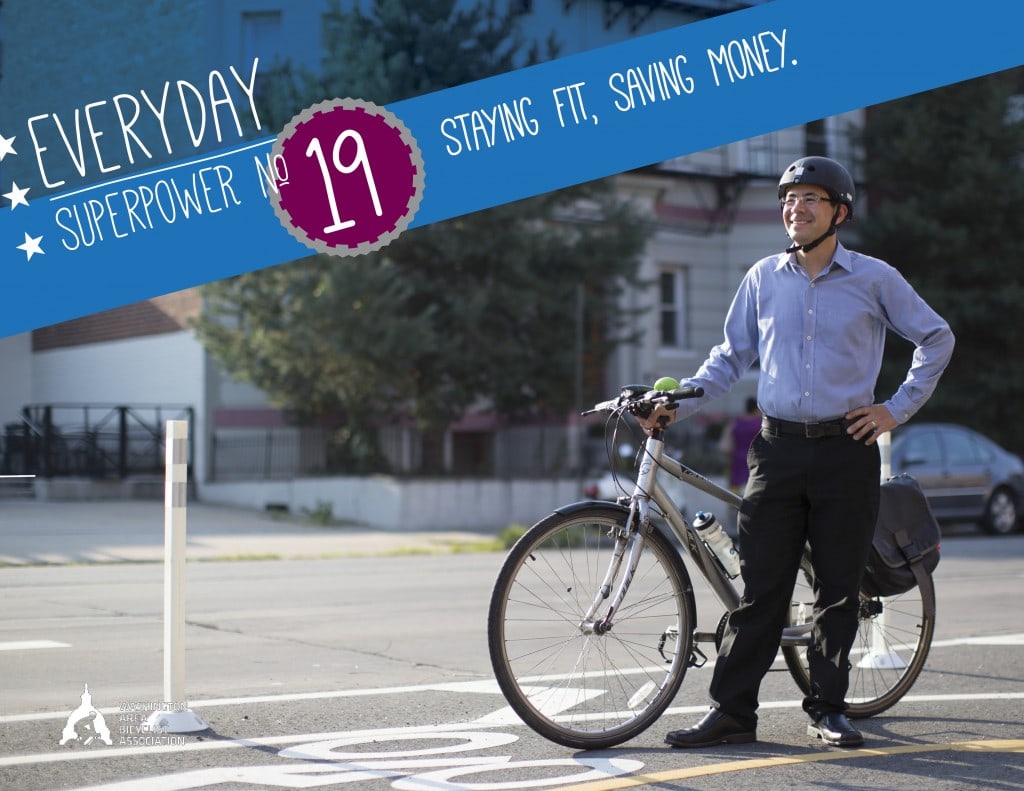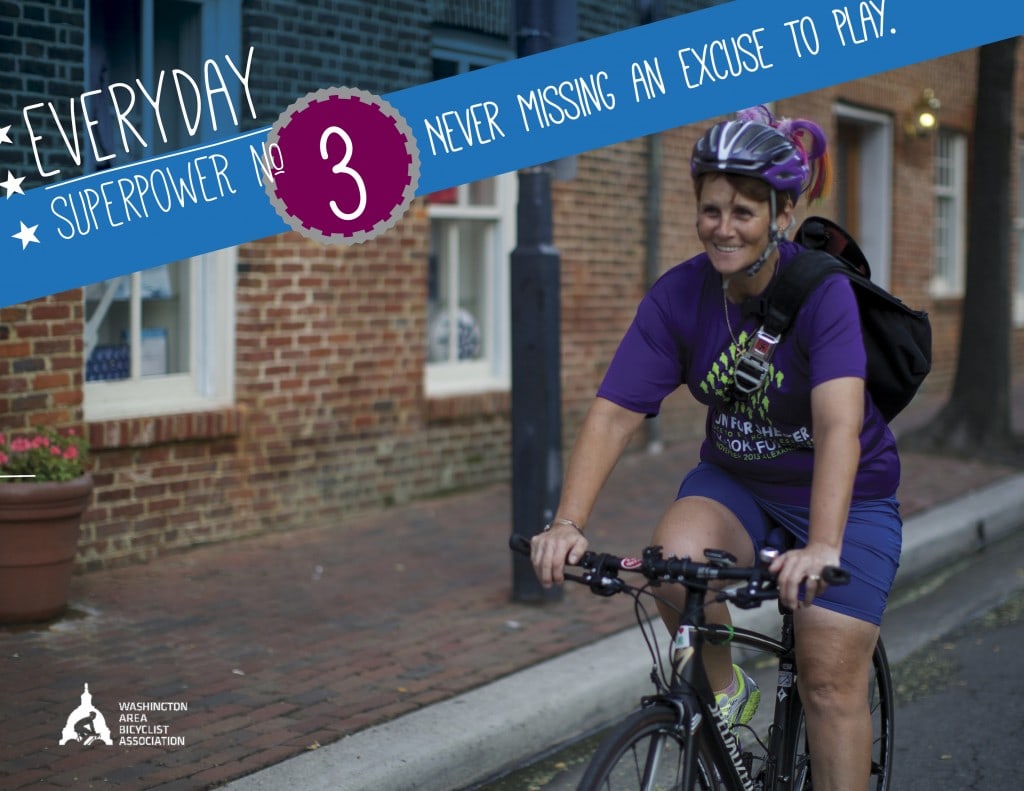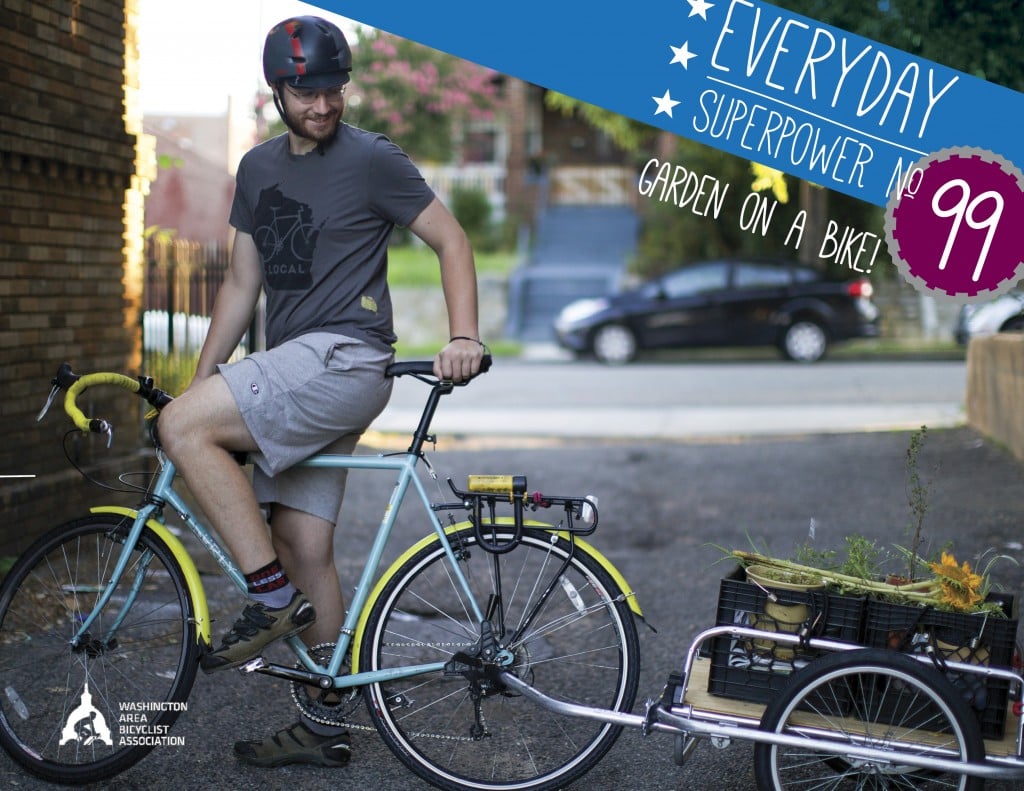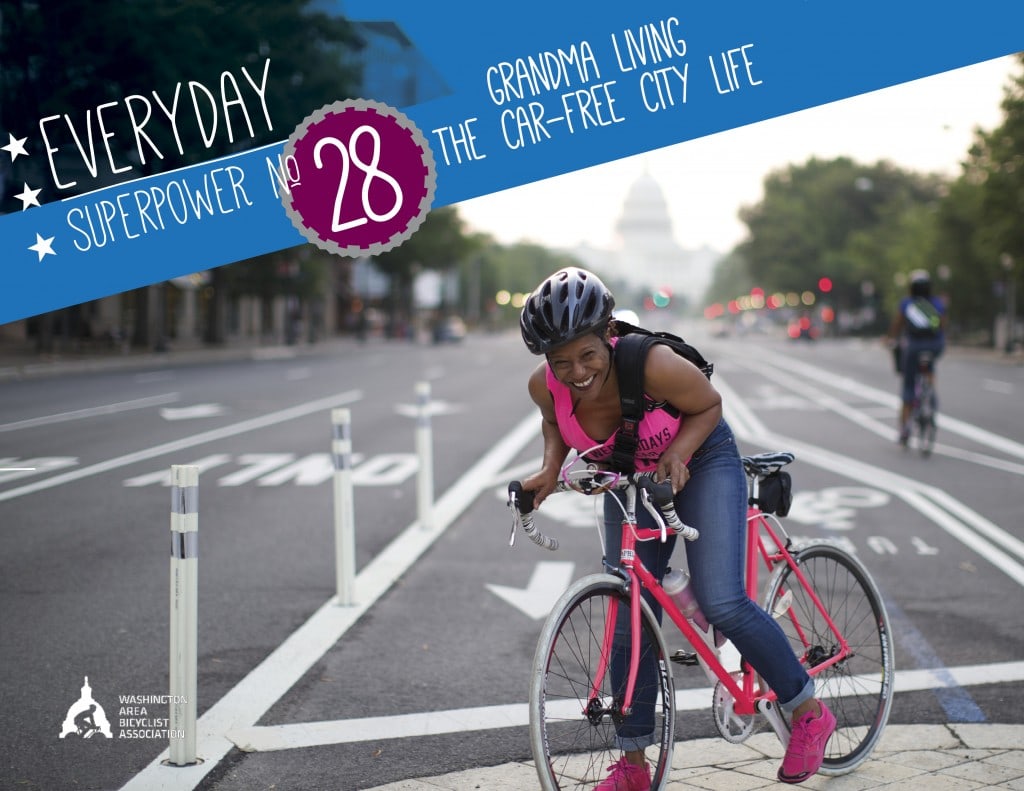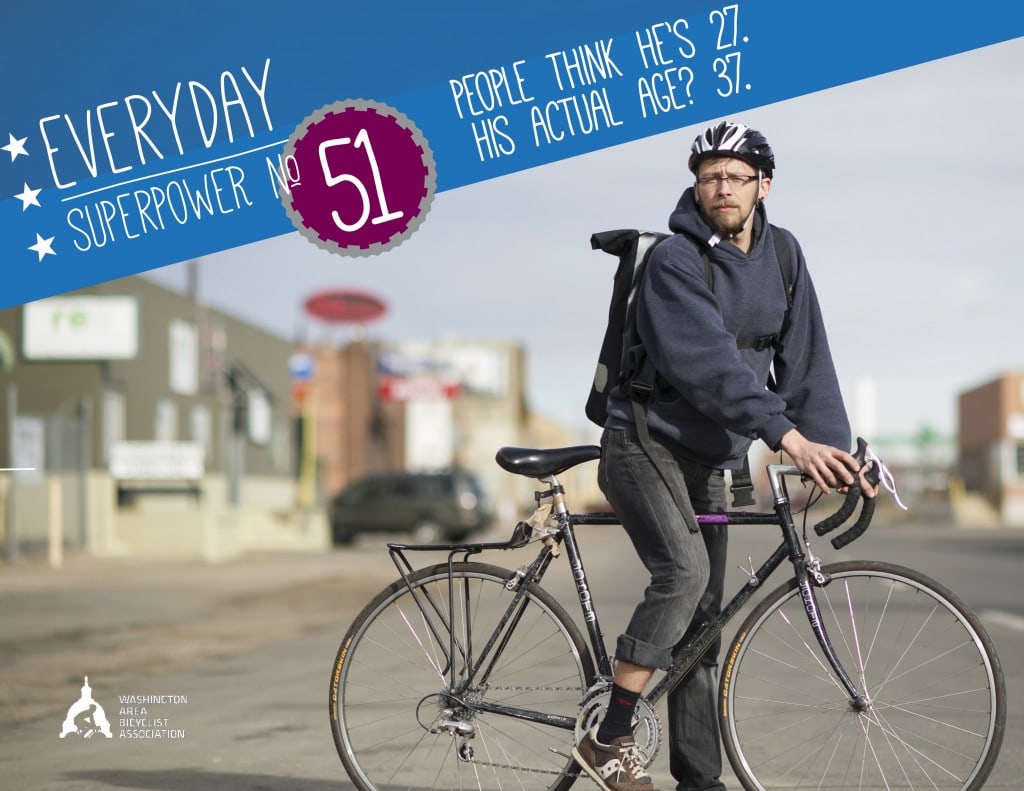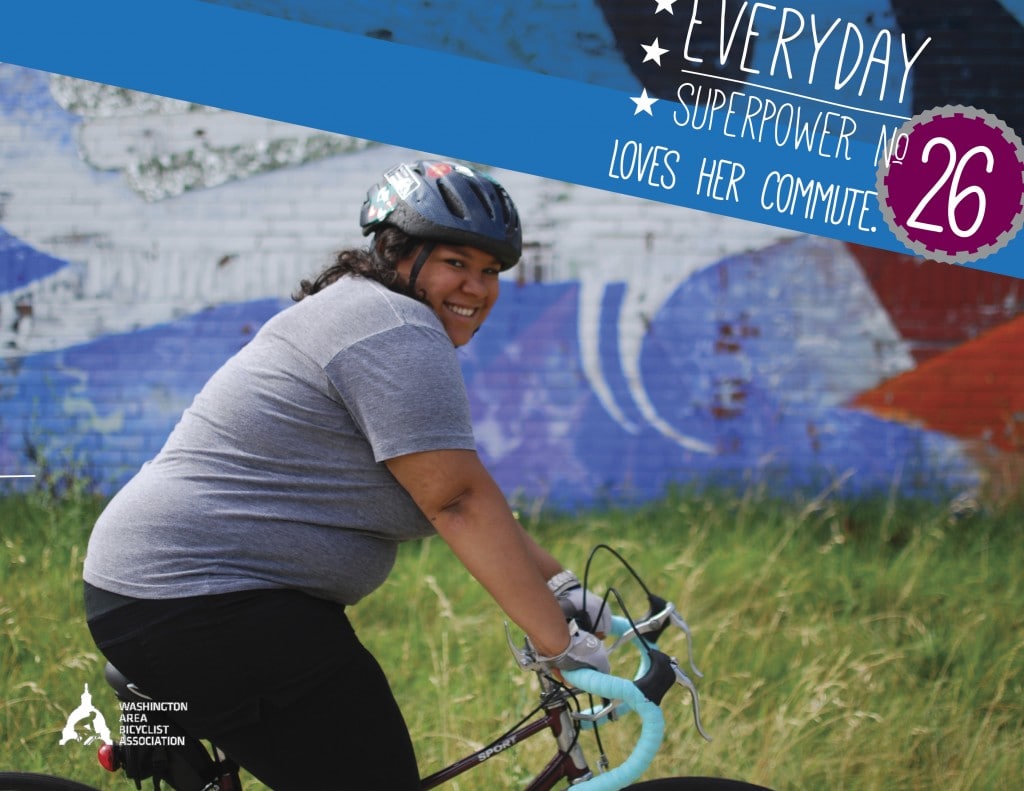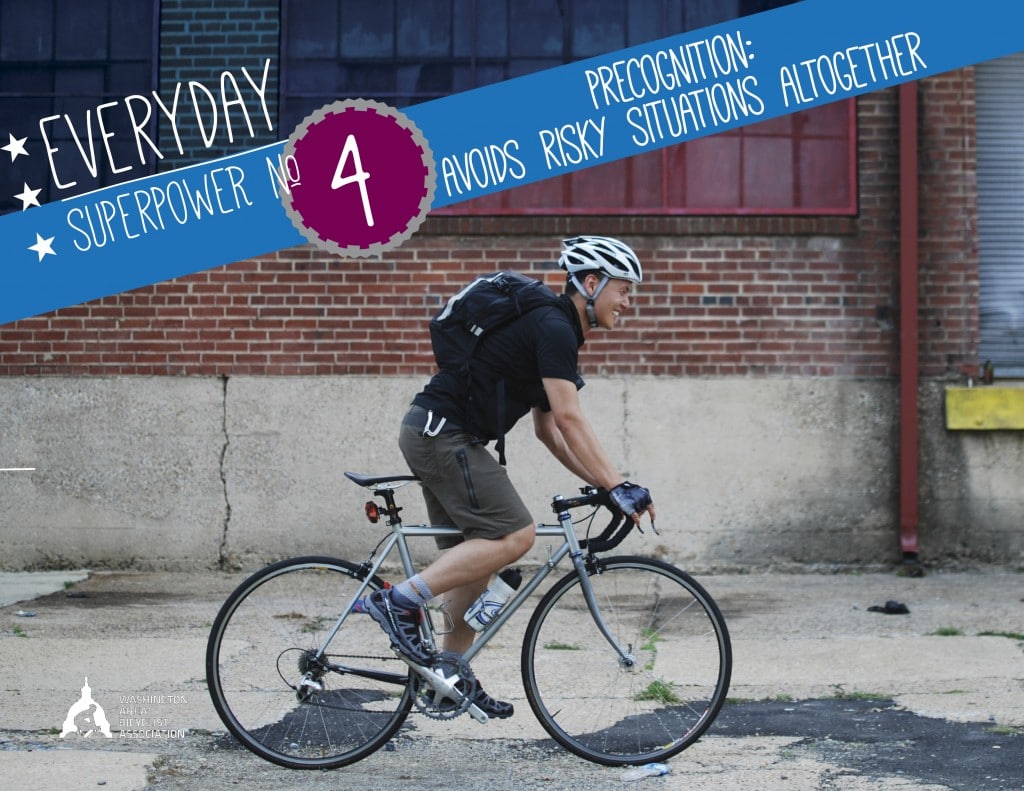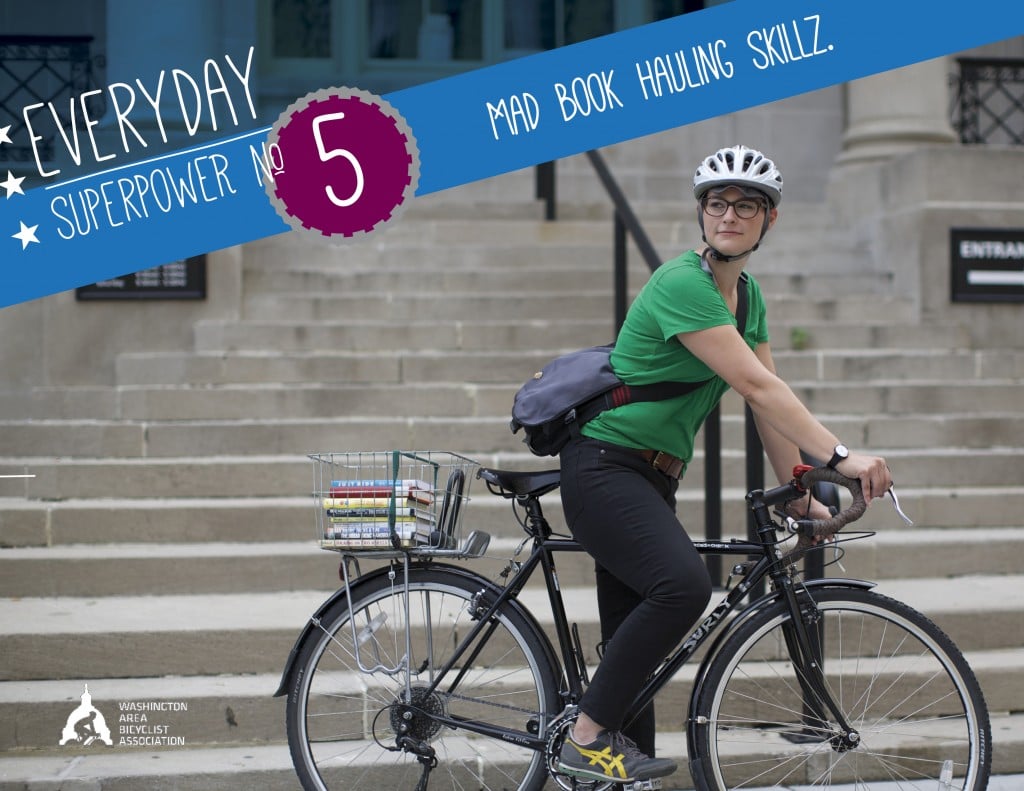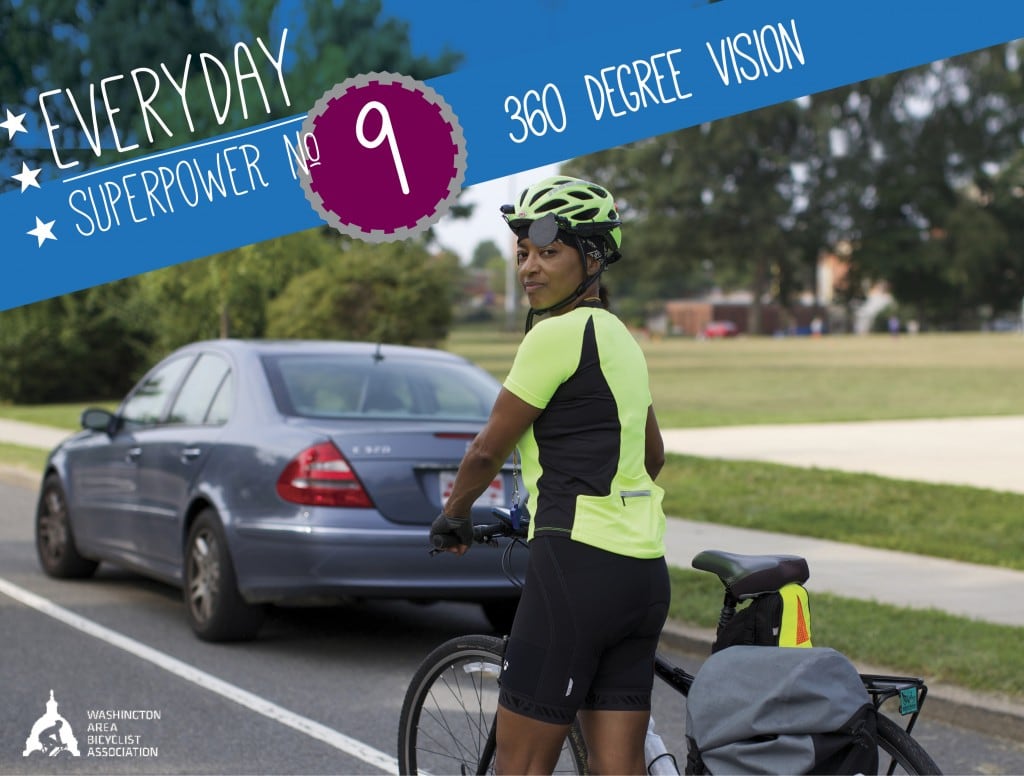 Thanks to Anna Bavier, Elizabeth Willis, Eileen Matos, WT Chen, Mike Decker, Heather Vetting, Sarah Rice Scott, Lesly Jones, Tiffany Lam, Anica Allen, Edgar Gil Rico, Will Stowe, Delores Simmons, Ben Strahs, Chelsey Pas, and Elizabeth Lyttleton for making these photos happen.