What doesn't get counted doesn't count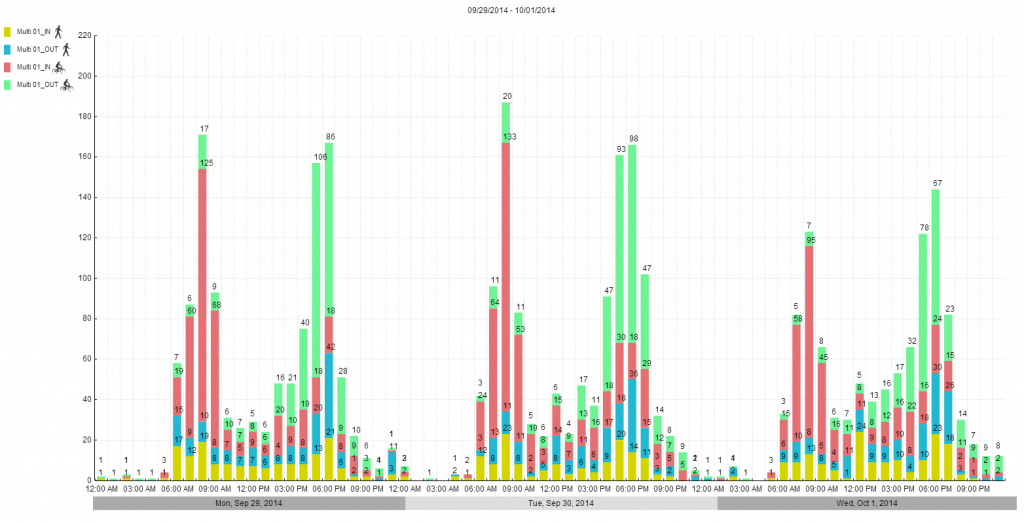 This old saying rings true in the transportation planning world, where future investments are based on available data. In this context, it's very encouraging that the District Department of Transportation is installing their first permanent automatic bike and pedestrian counters on popular trails and bike lanes.
Arlington County
has the most robust automatic counting program in the country with about 30 counters deployed, including the first "
bikeometer
" on the East Coast. The first counter was installed by DDOT was on the Metropolitan Branch Trail last week using Ecocounter equipment. The Met Branch Trail counter is able to count both pedestrian and bicyclist traffic including direction of travel (north- or south-bound). With around the clock data collection, transportation planners can monitor travel patterns as the relate to weather, time of day and the increase of traffic over time. The earliest data shows a peak of over 150 people biking past the counter during morning and evening rush hours. DDOT also installed a bike automatic counter on Eye St. SW and plans to install a counter on a very busy downtown protected bike lane in the coming weeks. The data from all of these counters will provide more granularity of bike traffic and complement other data collect efforts. From 2006 to 2013, bicycling commuting to work has quadrupled to 4.5% of all commuters.