Pizza Party With The PAL Ambassadors, TONIGHT!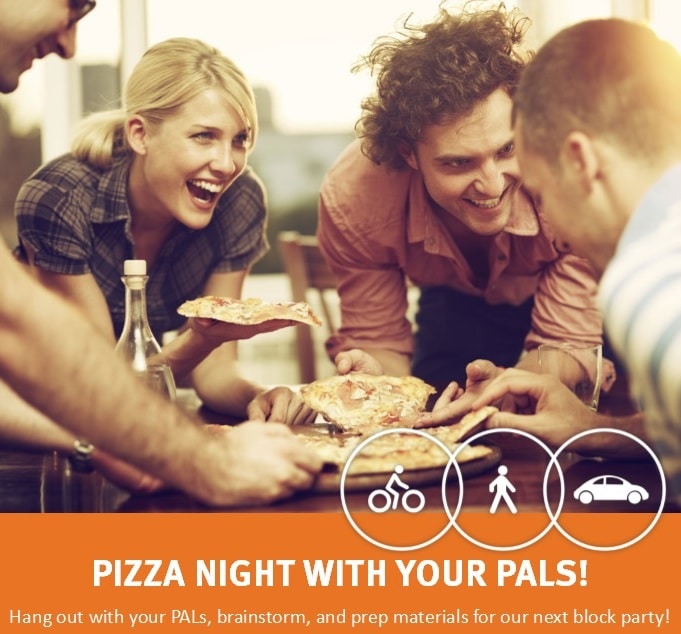 Join us for our first Arlington PAL Ambassador Pizza Party tonight at BikeArlington's Office. This is a great opportunity to meet other ambassadors. We'll scheme, craft, and prepare for next week's outreach event; our
Happy Birthday PAL Block Party
! No pizza party would be complete without PIZZA and beverages! It's free and will be a lot of fun.
Click here
for more information and to RSVP. Looking forward to seeing you there, Pete Beers!
WABA's working with BikeArlington to recruit a community of volunteers to inspire more Predictable, Alert, and Lawful road culture in Arlington County. Bike billboards, pizza nights, and block parties — all on your commute home. Click here for more information on the PAL Ambassadors and join us at our next event!