We're so close! Help Women & Bicycles get to $10,000 by midnight!
UPDATE: 
We did it! Thanks to everyone who contributed!
We're a 77% of the way to our $10,000 goal thanks to supporters like you!

We have big plans for the Women & Bicycles program this year. Watch Nelle's  
video
to see how your $10 helps fund a part-time coordinator
run 80+ events
and
recruit and train 50+ Roll Models
in 2015. When you get right down to it, your donation gets more women on bicycles. Don't take our word for it—here are some comments from our survey last fall:
"It's great to be part of an inclusive, enthusiastic community of women. When I'm going somewhere that I could bike or take public transit, I think of Women & Bicycles and choose to ride. It's an inspiration."

---

"The tone of Women & Bicycles is one of compassion, understanding, and support, which fosters a really incredible community. I love that it's a non-competitive atmosphere, and where ladies will "cheer" for your accomplishments, whether that's riding to work one day a month or riding across the country. I've gained so much from having a supportive community that I can reach out to for bike-related or non-bike-related questions and concerns."

---

"We hear again and again how the group has made so many women confident to ride in all conditions and distances. I also think it's remarkable how the program has led non-WABA staff to step up and become volunteers and bicycle advocates on their own time and dime. If one believes there is power in the "each one teach one" model, this is absolutely the way to go."

---

 "I love Women & Bicycles. Probably the best thing about the group is how empowering it is for women in general, not just on the bike."
Please help use reach our $10,000 goal by midnight tonight!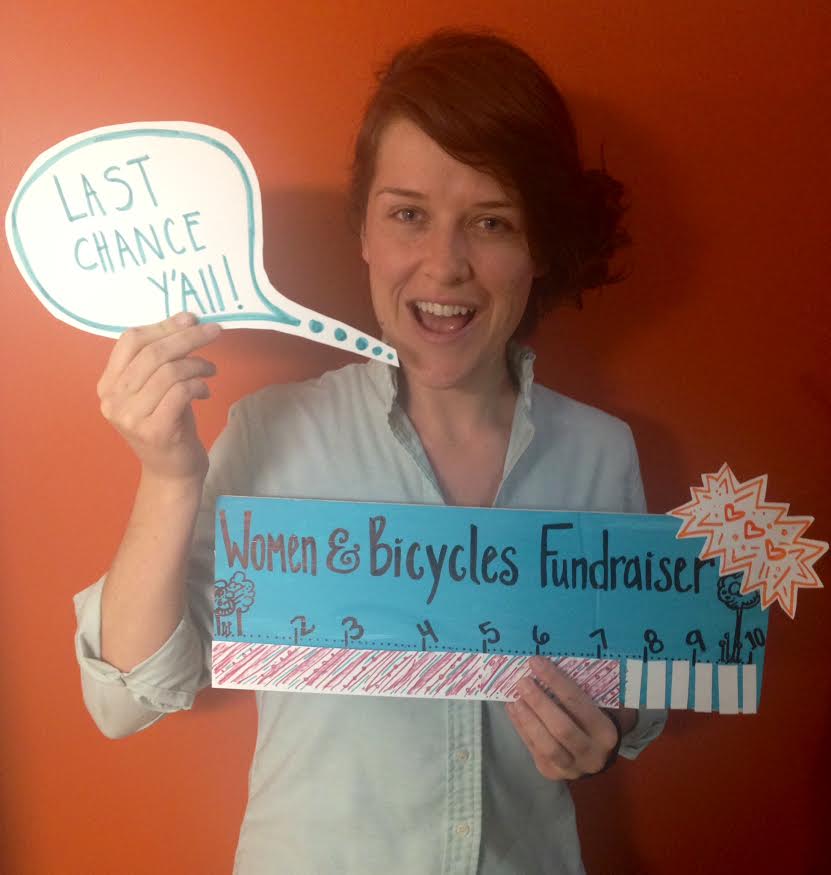 ---
Women & Bicycles is proudly supported by
The Potomac Pedalers Touring Club
; hosts of the region's most robust all-level group ride calendar and bike tailgates. We're also supported by all our friends who donated through the Hains Point 100 ride.