Bike Funding Saved in Arlington!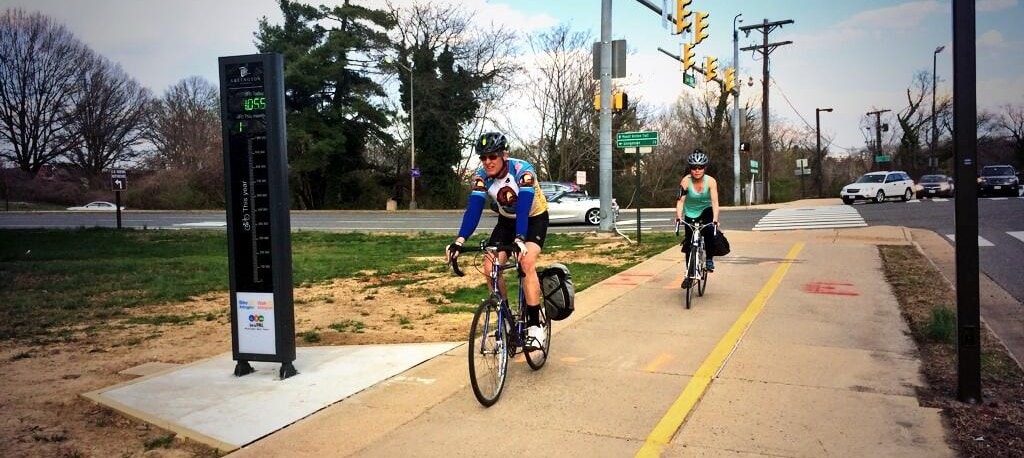 Last week, the Arlington County Board voted to protect all bicycle and pedestrian funding in the County budget. The County Manager's proposed budget cut much of the biking and walking program, and had the County Board approved those cuts,  installation of bike lanes, trail projects, bikesharing and other projects would have stalled. In March,
WABA alerted our Arlington members
and supporters about the proposed budget cuts. Hundreds of residents contacted Board Members asking to reinstate the funds. Responding to the public feedback, the Board voted to sustain FY2015 funding levels. The Board shifted some of the funding source from PAYGO funds to HB2313 local funds. HB2313 is the 2013 Virginia's transportation appropriations bill. The bill includes funds for local jurisdictions. These funds must go towards transportation projects and not other County priorities. The budget was formally adopted at last night's County Board meeting. Thank you to the Arlington County Board for restoring core funding for biking and walking. Investing today in the programs and infrastructure that encourage biking will pay future dividends. Resident will enjoy diverse transportation options, stronger the local community and support the County's economy.