Recruiting Women & Bicycles Roll Models!
With your help we will work to inspire, support, and mentor 500 women to get out and give biking a try in 2015!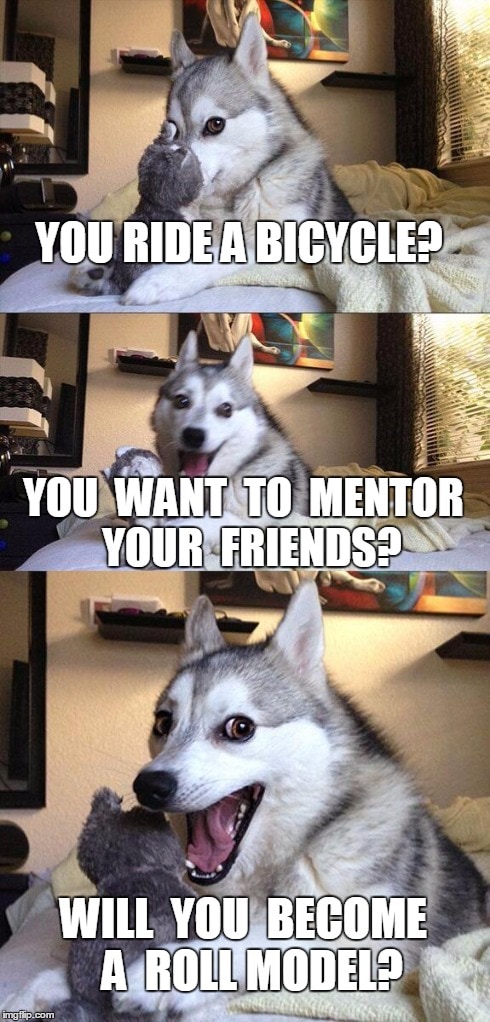 The Women & Bicycles Program Philosophy
We're a community of women working to get more women biking, teaching, and leading the bike movement. We connect with women in our lives who don't bike and create opportunities to share information and tips and tricks, answer questions and concerns, and ultimately remove barriers to biking. It's mentorship, this each one teach one method, that drives our community.
The Role Of Roll Models
Roll Models are official program mentors. Just like you, they are enthusiastic about biking and are already working to get friends and family members to give it a try. You achieve our program's mission by bringing new women into the bike movement and serving as a personal mentor. Your mentorship is the crucial infrastructure in the bike movement that provides encouragement and information necessary for people new to biking. PLUS, as a Roll Model you get special prestige in our community and some great gifts along the way.
Expectations of Roll Model and Commitments
Your time commitment is a minimum of 10 total hours  from now til November You'll attend an orientation in the next two months Your expectations are outlined in the survey and broken down in orientation This work is fun and rewarding and a great way to give back to your friends!
Survey Breakdown
This survey takes 10 minutes or less There are two sections: Six Roll Model Expectations, and Tell Us About Yourself Please
click here
to fill out our survey.