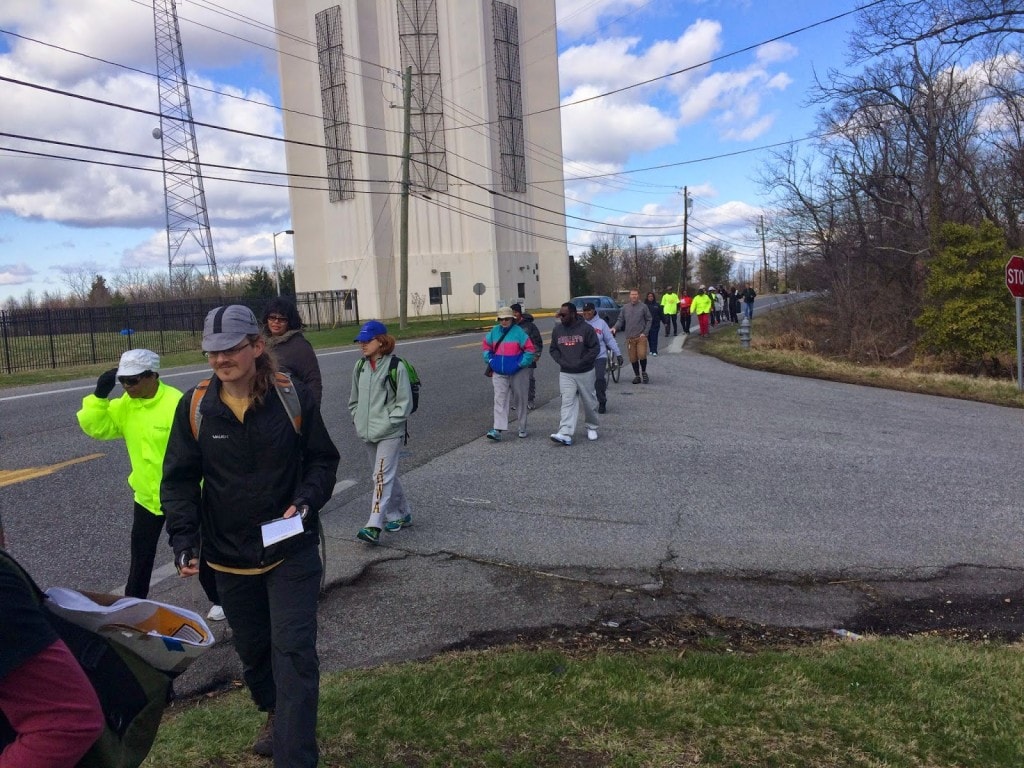 Saturday April 4th, about two dozen area residents gathered for a community walk on Suitland Road in southern Prince George's County. We saw a strong showing from the Suitland Civic Association, Dupont Village Neighborhood Watch, Black Women Bike DC, invested neighbors and commuters. Though everyone arrived by different modes – car, bike, train and bus – we all set out together on foot to imagine what a "Safer Suitland Road" could look like.
Starting near the intersection of Silver Hill and Suitland Road, the group walked north along the commercial strip to the water tower. Along the way, we took note of challenges to walking, biking, transit and accessibility. Intermittent sidewalks, unpaved walking paths, wide travel lanes, high speeds, debris filled shoulders and some deep puddles made the list. Walking back the group considered solutions to these challenges.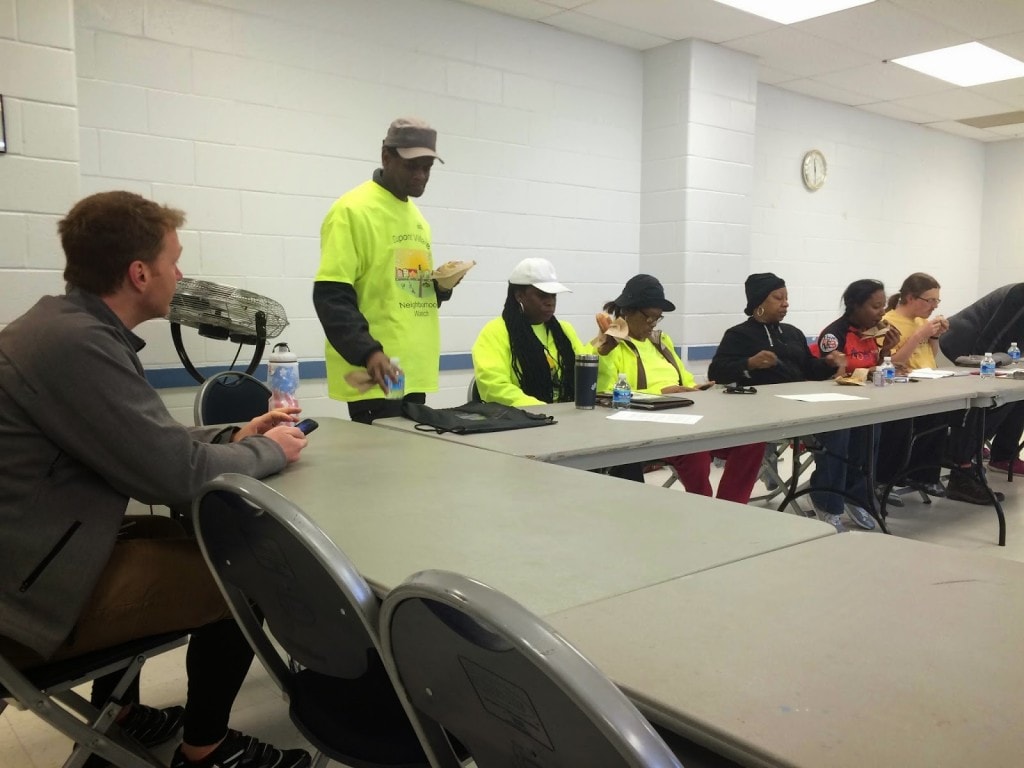 With fresh ideas, stories, and new acquaintances, we sat down for a discussion at the Suitland Community Center on what Suitland Road is today and what a safer, more complete Suitland Road might look like. Over the next hour, we catalogued some of the biggest challenges to walking and biking and discussed some solutions, including protected bike lanes, which could make a substantial improvement.
Surveys showed some clear trends. Wheelchair access on Suitland Road is very challenging while driving is relatively easy. Priority number one for survey respondents include: "sidewalks and protected bike lanes on both sides", "continuous sidewalk", "enforce traffic speed", "speed limit", "protected bike lane" and  "bus shelter". Priority two includes: "crosswalks", "walking safety", "better lighting", "sidewalks". Priority three includes: "bike traffic signs", "crosswalks", "shelter for bus stops", "lights" and "reduce the speeding"
It was terrific to see such a strong turnout from the community and to hear so many great ideas for creating a safer Suitland Road. The WABA Action Committee for Prince George's will continue working with the Civic Association, neighborhood groups, and state and county officials to push these dreams towards reality.