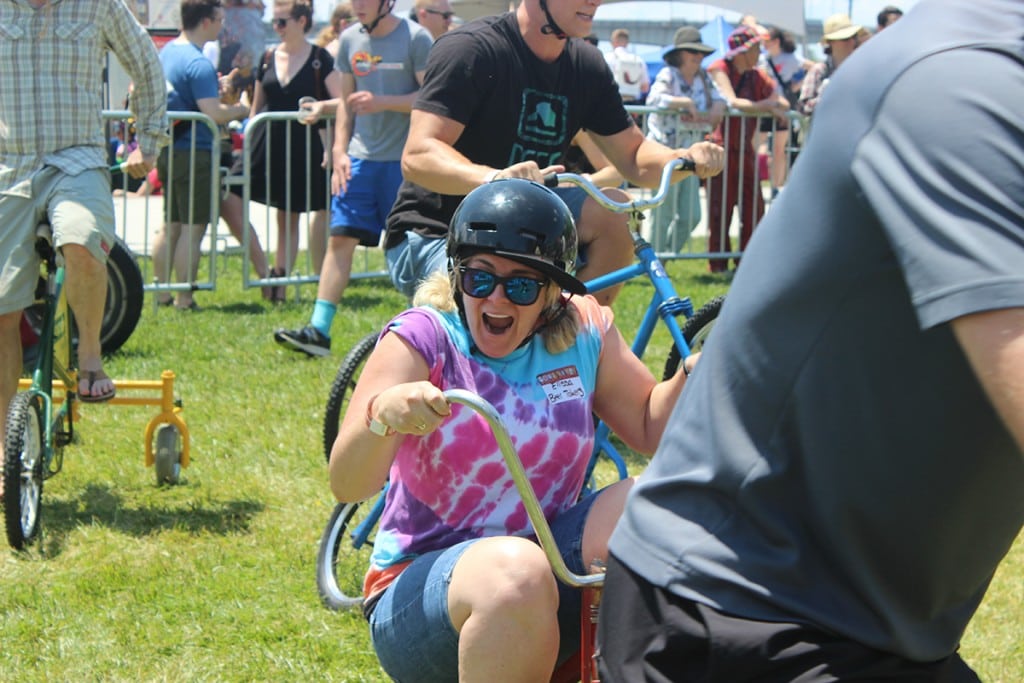 Now that everyone has recovered from spending an entire Saturday saturated with bicycles, beers and bemusement, we want to say a truly heartfelt THANK YOU to New Belgium Brewing for bringing the Tour de Fat bicycle festival to Washington, DC for the fourth year in a row. We are very excited to announce that the DC Tour de Fat raised $65,000 for local bicycle non-profits!!!
WABA is very grateful for New Belgium's support for making the Washington, DC region a better place to ride a bike. Check out New Belgium's recap of the DC Tour de Fat here.
And also a big thank you to everyone who attended the Tour de Fat, rode in the group ride, brought a friend or family member with you, enjoyed a beer (or two) and helped us to raise a tremendous amount of money that WABA will use to advance our mission of advocating for better bicycling across the region.
We really appreciate the help and support of our partner non-profits (Mid-Atlantic Off-Road Enthusiasts, Black Women Bike DC, Phoenix Bikes, and Fairfax Advocates for Better Bicycling), and we're happy to be able to share the proceeds of the event with them to further bicycling across the entire region and for bicyclists of all ages.
The Tour de Fat was an amazing way to wrap up this year's Bike Month!
Check out some of our photos from the Tour de Fat this year, and while you wait for the bemusement to return next summer, go out and enjoy the ride: