Bike Camp 2015: A Hubcap Recap
What do you get when you mix 14 enthusiastic campers, a whole city to explore by bike, bicycles to repair, and two sunny weeks of summer?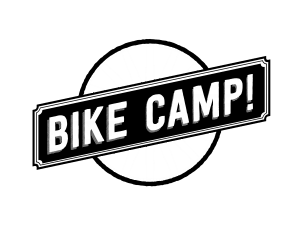 In July, WABA held its first Bike Camp this year for children age 8-12. During the inaugural two-week session campers explored D.C. by bike, repaired and re-built bikes, and made new friends they can go on bike rides with! We visited museums and iconic Washington D.C. sights. We saw the different types of bicycle infrastructure around the city and learned how to hand-signal, bike as a group, and master skills like looking over our shoulder. We biked down to the Metropolitan Branch Trail and helped the Trail Rangers do trail work.
In two weeks we biked over 50 miles!
We partnered with
Gearin' Up Bicycles
to provide mechanics education for our campers. Each camper received a bike in non-working condition. Gearin' Up's Zack led the campers in sessions covering everything from changing a flat tire, to re-cabling brakes and derailleurs, to adjusting limit screws (and A LOT more)! They embraced the chain grease and became wrench experts. By the end of camp everyone finished their bikes and took a successful test ride! We thoroughly enjoyed our first year of Bike Camp and are already looking forward to many more summers of WABA Bike Camp in the future! We would like to extend a big thank you to all of our community partners we visited during Bike Camp and a special shout-out/thank you/you rock to all of our Bike Camp volunteers! If you would to be put on the interest list for information on future sessions of WABA Bike Camp e-mail
education@waba.org
.