Pizza Party With The PAL Ambassadors, TONIGHT!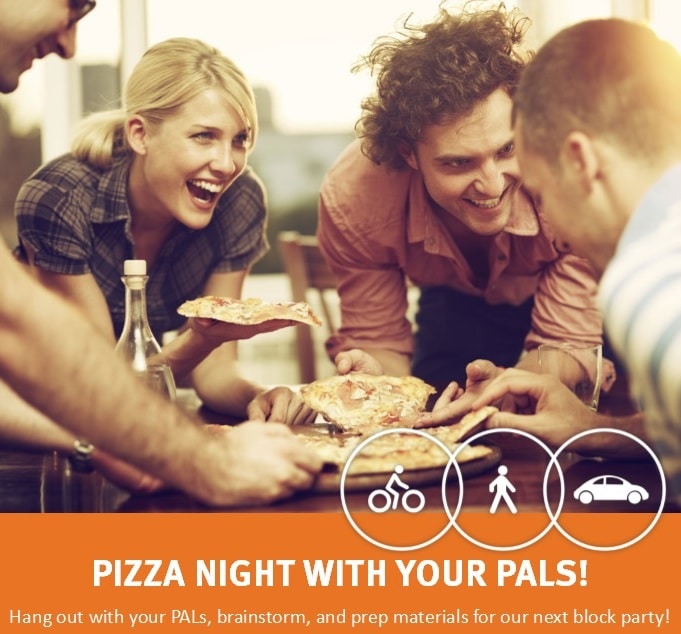 Join us for our monthly Arlington PAL (Predictable, Alert, Lawful!) Ambassador Pizza Party tonight at BikeArlington's Office. This is your monthly opportunity to meet other volunteer ambassadors and learn how the work of PAL is changing roadway culture in Arlington. We'll scheme, craft, and prepare for this month's Block Party and enjoy some pizza and beverages!  It's free and lots of fun.
Click here
 for more information and to RSVP. Thursday, August 20, 6:30pm to 8:30pm 1501 Wilson Blvd, Suite 1100 Arlington, VA 22209 Looking forward to seeing you there, Annmarie!
WABA's working with BikeArlington to recruit a community of volunteers to inspire more Predictable, Alert, and Lawful road culture in Arlington County. Bike billboards, pizza nights, and block parties — all on your commute home. Click here for more information on the PAL Ambassadors and join us at our next event!