Recap: Trail Ranger Workday on the Suitland Parkway Trail
The Suitland Parkway Trail fits snugly between the fast-moving Parkway and the hillside, connecting Barry Farm and the Anacostia Metro to Douglas, Bueno Vista and Garfield Heights. One of DC's shortest at 1.5 miles long, the trail slopes up gently compared to the surrounding hills, and could be a great feeder trail from the neighborhoods down to the Metro, South Capitol Bridge and beyond. 
Three years of regular light maintenance has improved the trail – the trail is consistently passable thanks to the trail rangers hours spent chopping back vegetation, and removing trash & glass. More people are choosing to use the trail —we regularly see folks now.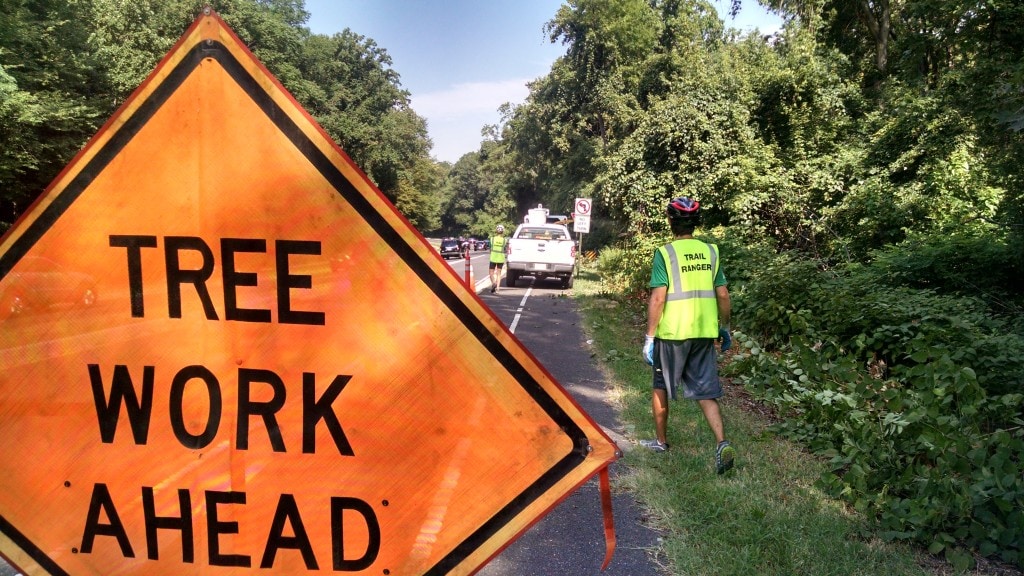 But the trail made leaps and strides this week thanks to two intensive workdays of Trail Rangers and DDOT Urban Forestry. Bucket trucks, chain saws, weed whackers, a whole bevy of pole saws and loppers, and a bunch of thank yous from neighbors and trail users  – the passable trail corridor was moved 4 feet away from the trail bed and 15 feet high. As one trail user said, "that really needed to be done!"