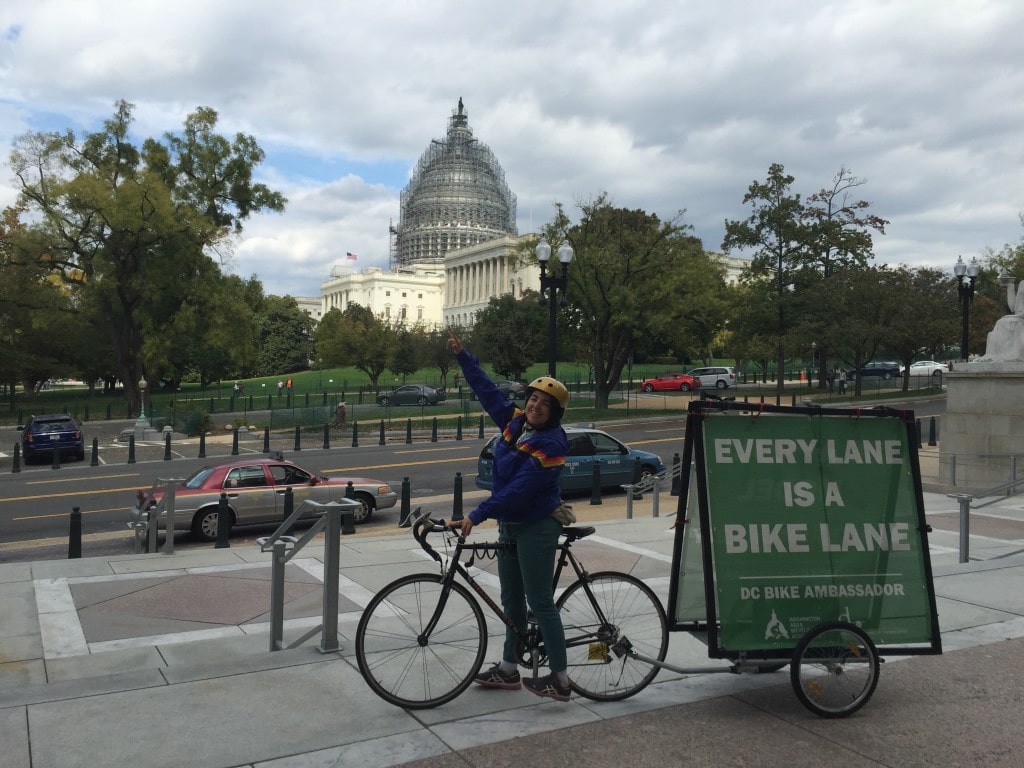 Hola tod@s! Hello Everyone! I feel very blessed to be part of the DC Bike Ambassador equipo/team! And look forward to riding with yall!
Me acuerdo la primera vez, I remember the first time I thought of a bicycle as a way to be seen in my community. It all happened when I was riding with a group. I had my little bike crew when I was in middle school. My brothers, my neighbors and I would plan these 'missions' or adventures, to the either the pool, the store, my tia's house, wherever as long as we were riding together. As I jump on my bike today, I take in the breeze, sights, and big deep breaths that allow me to share my love for bike advocacy, education and community work.
From the streets of Los Angeles, CA to the 3 years of building community here in the DMV, I bring my time with the Latin American Youth Center, which allowed for my growth in youth development and community work, and provided my love for bicycling and education to bloom through the start of a summer youth Bike Program, Bicycle Adventure Camp. I hope to continue to share, learn, and provide access to the world of bicycling and advocacy to the community we serve.
Being able to hold conversations with others who are either curious to ride and perhaps hold some fear of riding to being inspired by those who have been doing this way before my time, strengthens my belief of the power of bicycling and community outreach.
Thank you for reading, keep riding and keep shining!
Landis