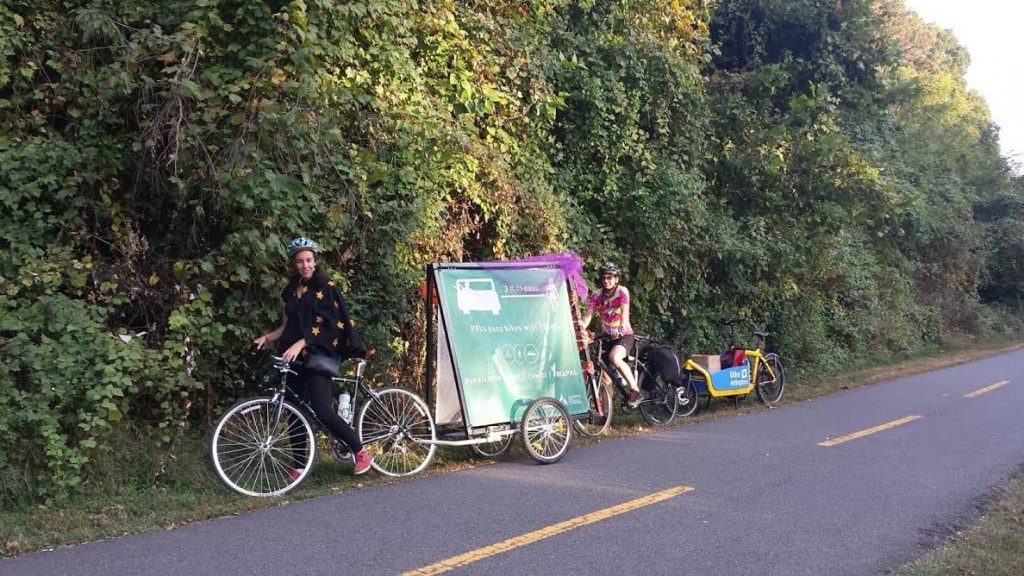 Three months ago, I took a job as the Arlington PAL ambassador coordinator. Since then I have reminded more people than I can possibly count to be more Predictable, Alert, and Lawful on our roadways. This message is simple. We're asking people to practice common courtesy and awareness when they are walking, driving and biking on the streets of Arlington.
When I first started, I assumed my work would be as simple as biking around at a leisurely pace, smiling, waving, and being nice to people. But it turned out to take an incredible amount of self awareness. I learned to really interact and connect with people. This work and my regular everyday experiences have had a profound impact on me.
I learned that we have constant opportunities to have positive interactions with people, and that sharing our personal stories is the most reliable way to build empathy and understanding.
It amazed me to realize that before this job I was biking inside of my own bubble. I didn't really interact with people and didn't know what I was missing. When I started to bike around and actively engage with my community, I had a totally different experience. The streets of Arlington are crowded, crowded with our neighbors and community members doing what they need to do to get around town.
I went from just seeing a car in front of me or a bicyclist beside me, to seeing actual people. I began to really feel connected to people- and every one of these people presented an opportunity to share the PAL message and a smile.
This human connectedness is what the PAL program is all about. We're all neighbors, we're all going in the same direction, and we all just want to get home safely.
We have a fun Block Party next week! Join and help us remind folks to be a little more Predictable, Alert, and Lawful! Click here to learn more.