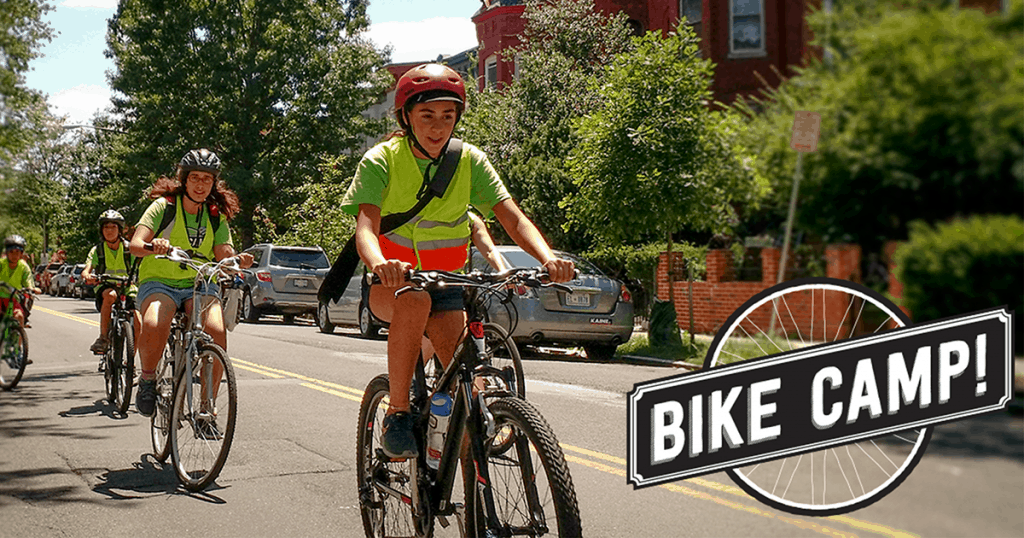 Bike Camp! is coming!
You may have heard the rumors, and it's true, Bike Camp! is returning this summer.  We are super excited about the two different camps we are able to offer this year: City Explorers and Bike Build.  City Explorers will focus on the skills needed to create and take longer group rides across the city, whilst campers at the Bike Build Camp will (surprise!) build up a bike from an empty frame to a safe and ridable bike that they will get to keep! Registration is only available while space lasts.
For all of the exciting details, including how to register,
visit the Bike Camp! page
.

Session I | City Explorers Camp | July 5 – July 15 | Ages 10 – 14 | $500/child
City Explorers Camp will focus on route creation, group riding, and longer rides.
Campers will ride every day (weather dependent), and as much as 20 miles per day!
Campers will bike to different field trips and volunteer opportunities across the city.
This camp will include at least one session of basic bike maintenance with Gearin' Up Bicycles.
This is a great camp for campers who want to see the city, visit new places, and help the community.

Session II | Bike Build Camp | July 18 – July 29 | Ages 10 – 14 | $650/child
Bike Build Camp will focus on mechanics training and mastery of bike parts.
Campers will build a bike from the frame up under the guidance of Gearin' Up Bicycles.
Campers will have the opportunity to go on multiple shorter rides during the session.
This camp will include at least one hands-on visit to a local bike shop maintenance department.
This is a great camp for campers who want to work with their hands, make a bike that they can keep, and explore a little too.
Hours: 9 a.m. – 3 p.m., Monday – Friday
(*Note for Session I there is no camp on Monday, July 4)
Location: KIPP DC Shaw Campus, 421 P St. NW, Washington, D.C. 20001
Click here for all the details on Bike Camp!, including how to register.