Closing a protected bike lane for two years is a bad idea.
Removing a protected bike lane for more than two years is a bad idea
. Unfortunately, this is exactly what District officials have permitted on L St NW to allow construction at the site of the former Washington Post Building. The sidewalk will be completely closed too.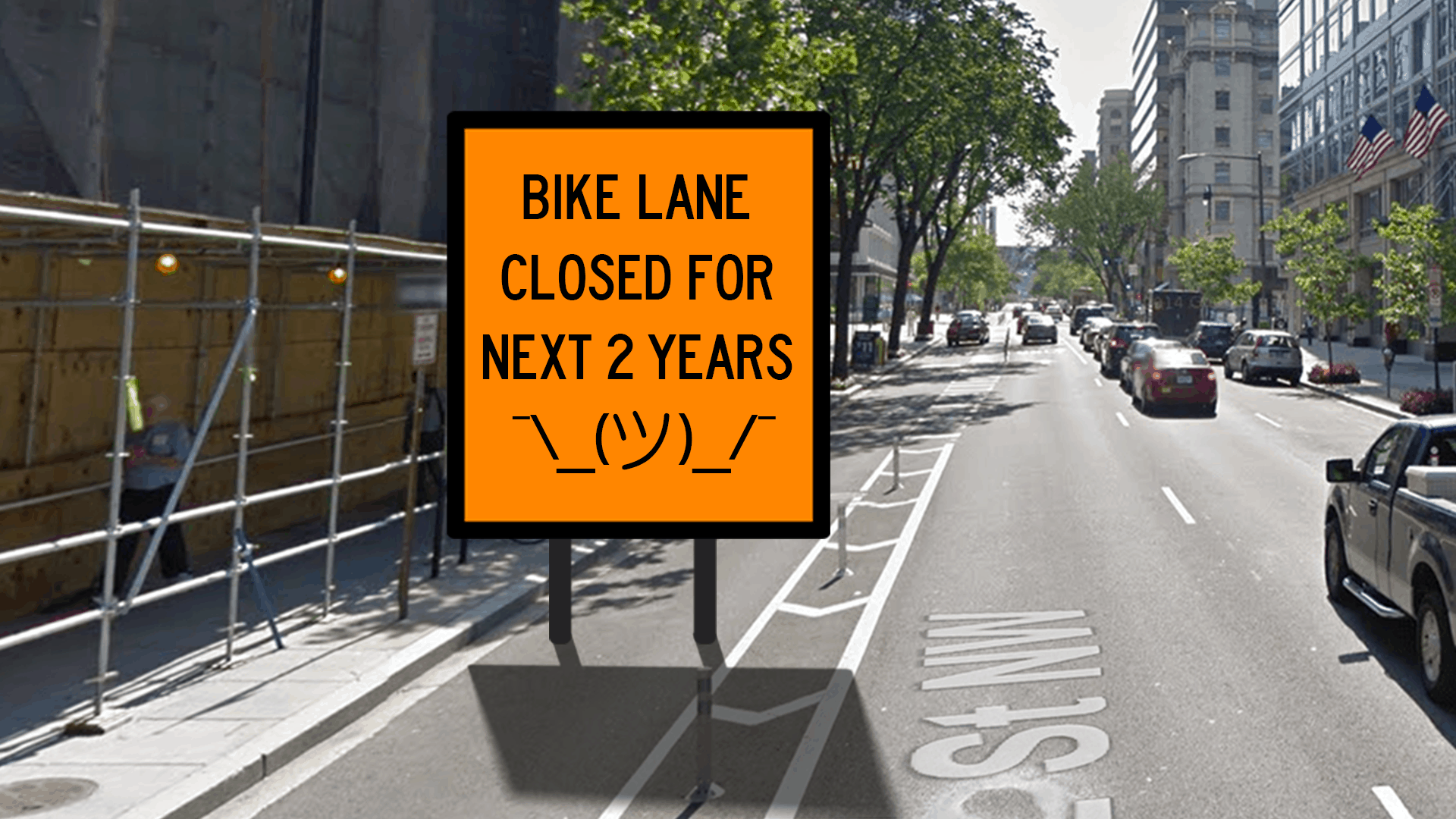 We are frankly astonished that DDOT granted this permit, given that it flies in the face of the District's
Safe Accommodations Law
and its commitment to Vision Zero. You can look at the DDOT approved drawings
here
. Unfortunately, because the permit has already been granted, opportunities for public input are limited. However, the developer and contractor on the project are hosting a community meeting to discuss their traffic plan. This is a chance for you to explain why the L Street protected bike lane is important to you, and why closing it for two years is not an acceptable option. What:
Community Meeting
When:
Thursday, March 10
,  7:00 p.m. – 9:00 p.m. Where: Lowes Madison Hotel, 1177 15th St. NW, Washington, DC 20005 If you're planning to attend,
please let us know here
. A couple of points worth noting:
In a month or so when demolition is complete, the current lackluster accommodations for the 15th Street protected bike lane will actually improve. The protected bike lane on 15th will be maintained, and a separate space will open up for pedestrians. It's L Street that will lose all bike and pedestrian accommodations for two years.
Because the permit has already been granted (which, again, what the heck DDOT?), the developer is not required to do anything about this problem. So this meeting is an asking situation, rather than a demanding situation.
We hope we'll see you there.