Alexandria Bike Campus – We're Halfway There!
Quick update: we're 50% of the way to having enough money to build the Alexandria Bike Campus –thanks for helping us get this far!
Help the bike movement reach new heights at the Alexandria Bike Campus!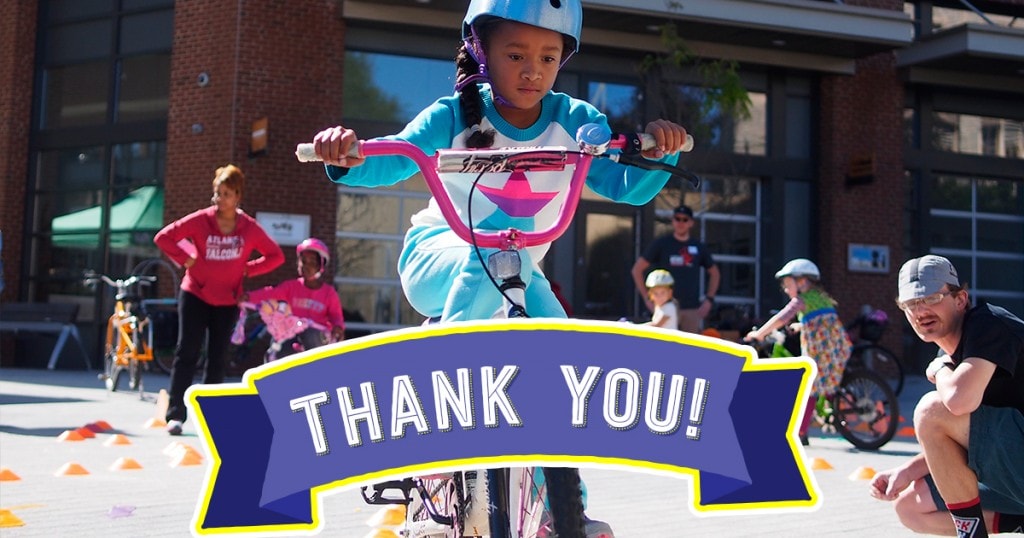 Quick rundown: here's what makes the Alexandria Bike Campus awesome: 
It's the first of its kind in our region! Baltimore has one, Austin has one, Santa Monica has one. We deserve one!
Anyone can go learn, practice, teach, anytime, any day – especially the days we're teaching classes.
The design is simple. It's paint and instructional signage. And it's a pilot. Over time we'll try to build it out to a 3D streetscape!
We're grateful to partner with National Park Service, and plan to get to work and launch this fall.
We're grateful for any leads on other potential bike campus locations and partners. You know you want one in your neighborhood!
We need $20,000 to make the Alexandria Bike Campus a reality.