Dooring Bill is Now Law in Virginia!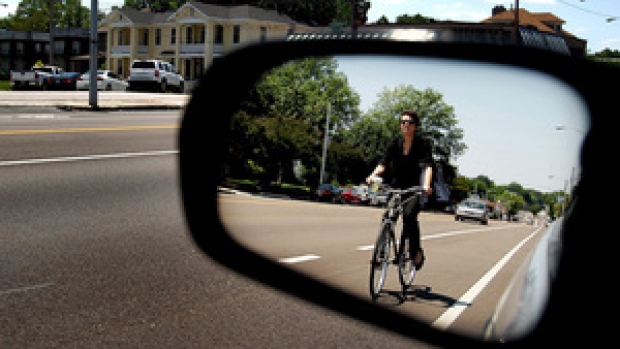 The Virginia General Assembly closed its 2016 legislative session on March 12th with some welcome news for bicyclists across the state and the Washington region. Thanks to the efforts of hundreds of Virginia residents, advocates, and legislators,
SB 117
, the "dooring" bill, passed both the Virginia House and Senate. On April 1, Governor Terry McAuliffe signed the bill into law. SB 117 requires drivers to wait for a reasonable opportunity to open vehicle doors on the side adjacent to moving traffic. A violation constitutes a traffic infraction punishable by a fine of not more than $50. Getting "doored" is an all too common cause of crashes between bikes and cars, often resulting in severe injury to the bicyclist. After many years of advocacy and many iterations of this bill, Virginia finally joins the District of Columbia, Maryland and 39 other states in placing responsibility with the driver to avoid dooring another road user. While codifying a new traffic infraction may not seem significant at first glance, it means a great deal to a bicyclist dealing with the aftermath of a dooring crash. Until now, a driver could blindly throw open their door into the path of a bicyclist, cause a crash, and drive away without citation or any legal responsibility. The law now correctly puts fault where it is due, and should help some bicyclists recover damages, even despite Virginia's outdated contributory negligence standard. Without question, this is a massive win! A special thank you goes to our partners at the
Virginia Bicycling Federation
for their tireless advocacy efforts on this legislative initiative.
Preventing Dooring
This law is very good news for anyone who gets doored in Virginia, but every road user has a role to play in preventing dooring crashes. Here are a few tips.
Drivers & Passengers
Before opening your door, check behind you. Use your mirror and turn your body to look before opening a car door, especially when inside the car.
Open car doors slowly.
Adopt this habit; Release the latch of the driver side door with your right hand. This practice forces you to look behind you before opening the door.
Remind passengers to check it's clear to open their car door before they exit.
Bicyclists
Avoid riding in the "door zone."  Car doors can extend 4-5 feet from a car and open quickly. Leave 3-5 feet between you and parked cars. On narrow streets, many bike lanes are placed in the "door zone," so hug the left side of the lane.
Stay alert: Keep your eyes up, scan for activity ahead of you, and be on the lookout for drivers and passengers inside cars.
Be predictable and visible: Ride in a straight line and ride where drivers expect bicyclists to be. Use a front light when riding at night.
Learn and practice crash avoidance maneuvers: Take a City Cycling Class with WABA.
Other Legislation
Another bill, SB 669 was continued in the House Transportation Committee to 2017. SB 669 would have removed a disincentive for cities and towns to replace traffic lanes with bike lanes. Currently, highway maintenance funding is calculated based on the number of lane miles the city or town maintains. Under this bill, municipalities would not have their maintenance funding reduced if motor vehicle lane miles are converted to bicycle-only lanes. This would have helped municipalities wishing to engage in traffic calming, road diets, and other street safety projects. This bill made significant headway, passing in the Senate, but never made it out of the House Transportation Committee. continued to 2017. This means that this bill will be back on the calendar for the 2017 legislative session.