Propaganda is such a strong word—let's go with "Skillshare."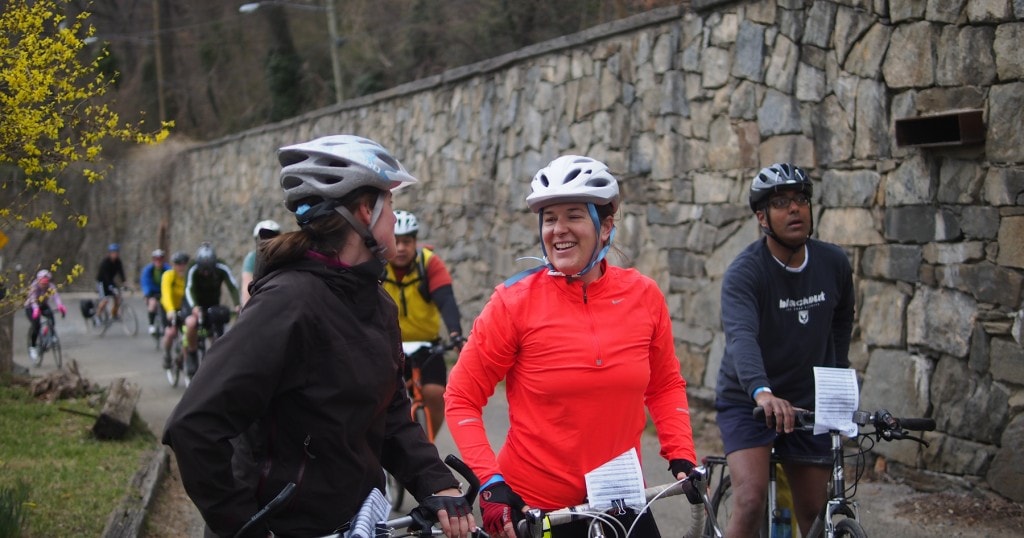 Are you tired of explaining to your co-workers how to bike to work? No, you probably aren't. But maybe your coworkers are!
Let WABA do the explaining.
Talk to your HR team about bringing an
Everyday Biking Seminar
to your workplace. We've got fun, engaging ways to review the logistics of riding to work, and you can help us answer some of the workplace specific questions.
An
Everyday Biking Seminar
is an hour long Lunch & Learn specifically tailored for the workplace. During the seminar we cover many popular topics for new bike commuters. We will also leave plenty of time to answer questions and concerns.  The seminar will cover:
Finding a bike that feels good

Bike Law, traffic law and bike etiquette

How to be safe & confident on the road

Tips on preparation for commuting

Tips on having fun while riding to work
We'll answer questions, assuage doubts, and make sure you and your coworkers have all the information and inspiration you need to hop on two wheels and experience all of the joy and benefits of biking to work.
Note: Probably don't send this blog post to your HR people. Instead, send them our Official Everyday Biking Seminar Page. 
Or, if you're the decision maker in your office, you can request an
Everyday Biking Seminar
by completing 
this form
.