Tour de Fat bicycle festival is coming back to DC!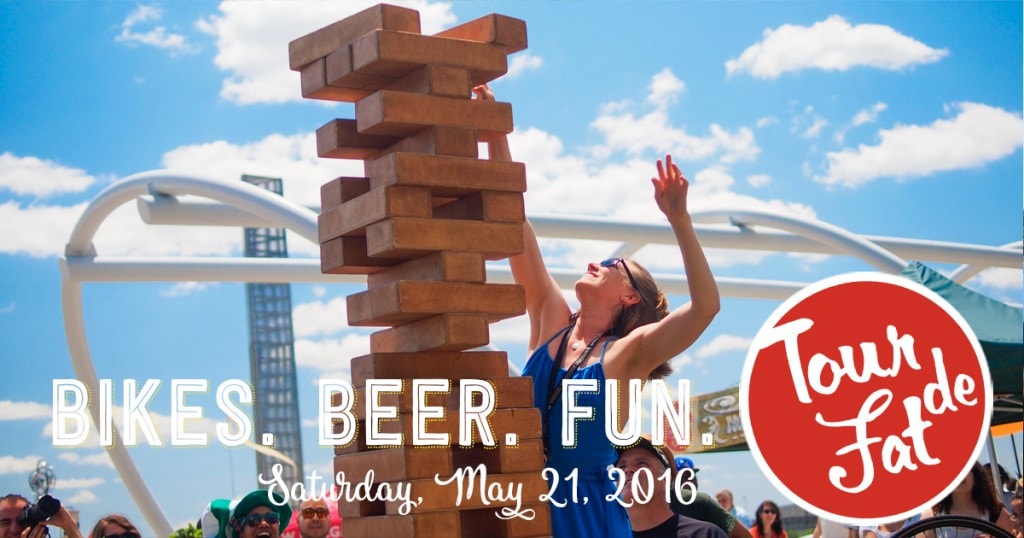 Hey all you bicycle lovers, we have some exciting news to share with you! In case you haven't yet heard, the
Tour de Fat bicycle festival
is officially coming back to Washington, DC this year. The free festival will take place at
Yards Park
on Saturday, May 21st, 2016. This event is so important to WABA because it is our BIGGEST fundraiser opportunity of the entire year: 100% of proceeds from the event go directly to WABA and a couple other really rad bicycle non-profits in the DC area to support all of our work to make the region a better place to ride a bike. So when you attend Tour de Fat, bring your friends, and purchase beer or go on the bike ride or buy yourself a cool t-shirt, you are directly funding WABA's ongoing community outreach and advocacy work! We hope you'll be there. Get ready for one of the most fun, wacky, beautiful festivals you've ever been to.
Go here for more details
about DC's Tour de Fat event. Want to lend a hand and get two free beers?! S
ign up here to volunteer and get free beer
!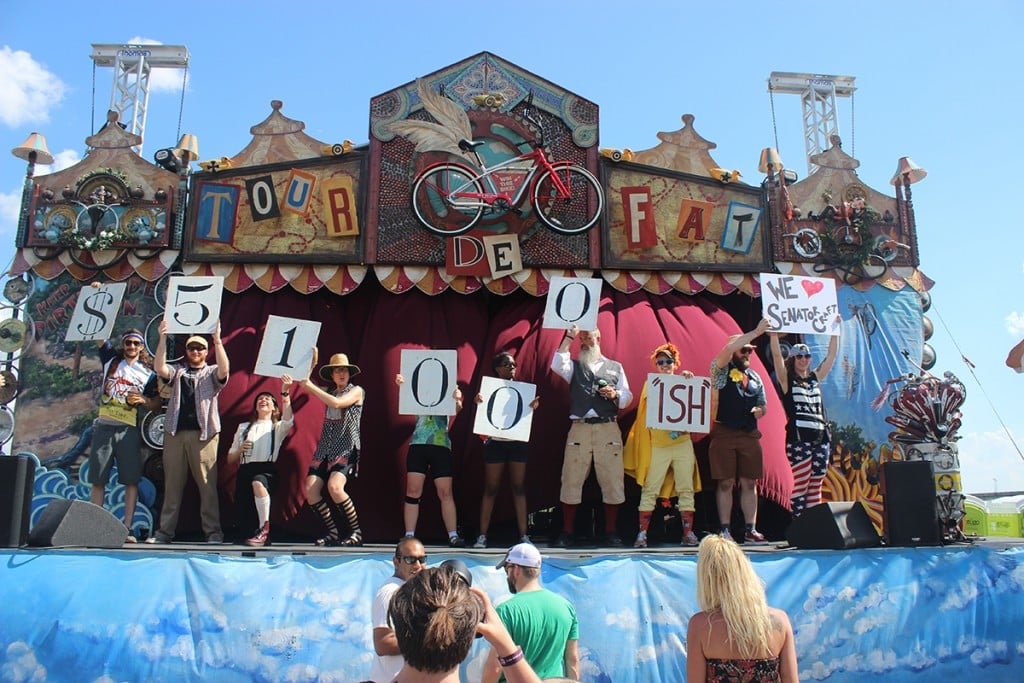 Below is a super rad list of reasons this is the year you and all your friends should attend Tour de Fat, crafted by our good friends at
New Belgium Brewing Company
: 1. Turning a quarter-of-a-century super charges the creative juices. This year marks the 25
th
anniversary for New Belgium Brewing, which means more variety, local/regional acts and double the zany antics you come to expect at Tour de Fat. 2. Help push Tour de Fat past the $5 million mark! It could happen this year and we need everyone's support! Although it's a day of revelry, bike love, and fun times, the main mission of Tour de Fat is to give back to our non-profit friends, who spread bike love year round. 3. Become a trader! Nine people will trade will their car for a bike through an amazingly transformative experience celebrated through the Tour de Fat car-for-bike ceremony. Want to apply to trade your vehicle for the gift of two wheels? Click
here
to apply. 4. Did someone say great beer? Tour de Fat offers an opportunity to enjoy New Belgium classics, such as Fat Tire and Citradelic Tangerine IPA, along with more esoteric beers from its Lips of Faith series. It's also the only place to enjoy Carnie Blood, a beer made in honor of the Tour de Fat Carnies that make this all possible every year! Carnie Blood Vol. 3 is an Imperial Stout brewed with two single-origin cocoas and chicory. Yum! 5. One word –
costumes
! Tour de Fat is the place to bring out the Halloween costume again, dress as your alter-ego and let your freak flag fly. We like to say if everyone is weird, no one is weird. So start thinking about it now! 6. The entertainment keeps going and going and going. Once it starts it lasts for about five hours with several venues going at once, filled with variety acts that'll make you scratch your head, tap your foot and laugh out loud. 7. Do you like to win? We have contests! From a Slow-Ride, to a Fashion Show and even The Bike is Right! Gameshow – Tour de Fat is looking for ways to put
you
in the show and give away New Belgium cruiser bikes. So start shining up your dance shoes and practice your slow-mo bike riding skills. See you on May 21st!!