Wait, What's The Alexandria Bike Campus And How do I Make it Happen?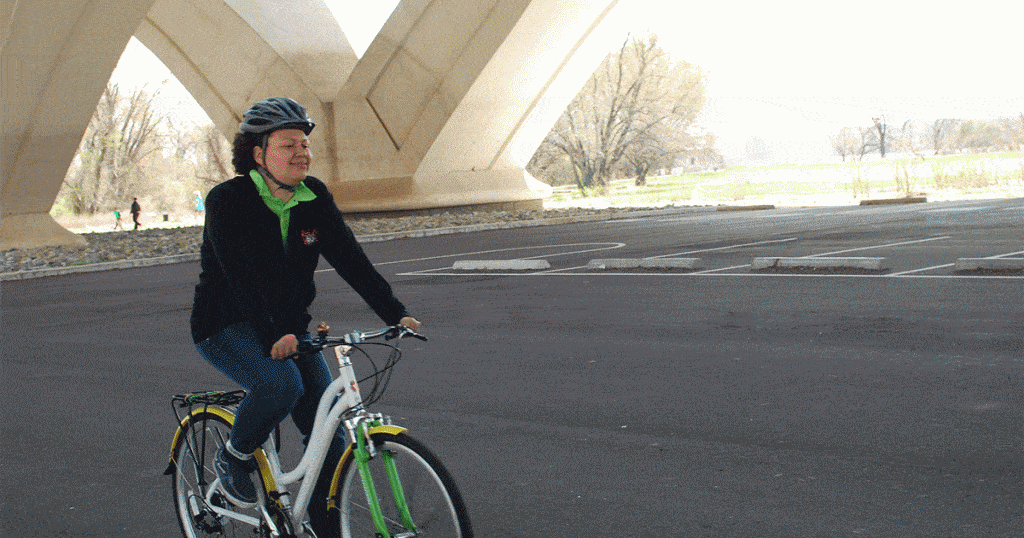 Bike Cam·pus bīk/ ˈkampəs/
noun
A physical location where bike dreams come true.
A safe, protected, vibrant reclaimed public space where users learn and practice bicycle riding, handling, and street skills with the aid of instructors or educational displays.
An accessible outdoor classroom for WABA, bicycle educators, schools and other community groups.
A bicycling and community education resource our region deserves.
---
Two years ago you invested in our vision of turning a parking lot at Jones Point Park into a Bike Campus. After two and a half years of negotiation, National Park Service has given us approval to convert an unused parking lot under Alexandria's Wilson Bridge along the Mount Vernon Trail. Now with your help, we'll turn it into a vibrant skills course and replica streetscape so we can teach you and your children how to safely and confidently navigate city streets. And so you can take your friends and children and social groups out on the weekends and teach everyone how to ride. But we can't do it without your help.
Donate by Wednesday to show your support for the next generation of bicyclists.