How to Prepare for Bike to Work Day 2016
Holy heck! It's right around the corner!
Bike to Work Day is next week! But don't worry, WABA is here to make sure you and your bicycle are ready for your commute to work. (
Did you procrastinate? No shame – just make sure to sign up now
!) Whether it's your 500th time biking to work, your first time in years, or your very first time ever: WE ARE SO HAPPY THAT YOU CHOSE TO COMMUTE ON TWO WHEELS. Yes, you may get a little sweaty (that's what workplace bathrooms and deodorant are for). Yes, you may have helmet hair all day (tell everyone you're going for the grunge chic look). And yes, you may just smile on the way to work (biking = happiness). Here are our top five tips to make your commute next Friday easy and enjoyable:
1.
Get your bicycle ready before Friday morning.
One of the worst feelings is rolling out on your trusty steed and realizing that the air in your tires is low or that your brakes are loose. Check over everything this weekend to make sure you and your bicycle are ready to go.
Check out this page to make sure your bike is in tip-top shape
.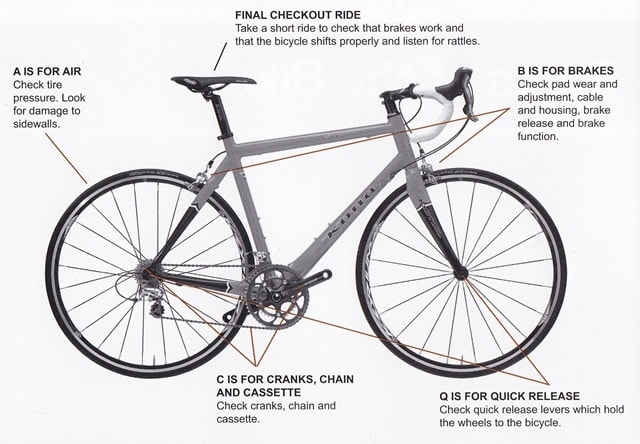 2. Dress for success.
Don't feel comfortable biking in your business casual clothes? That's totally fine. Dress for success
on the bike.
Wear shorts and a t-shirt and carry your work clothes (neatly folded) in a pannier if you have a rack or in a back pack, and then sneak into the office and change before going to your desk. Or if you work in a more casual setting, plan to wear lightweight clothing and layers that you can peel off if you get a little toasty on the ride. But hey, you can also ride in a suit, we do it all the time!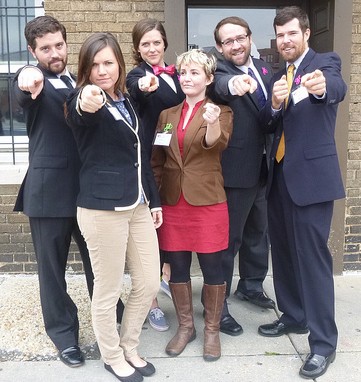 3. Plan your route.
Make sure you know the best way to bike to your pit stop and then from there to work.
Google Maps
' handy bicycling directions tool allows you to plug in your beginning and ending locations as well as any pit stops you might want to hit up on the way to work. Additionally, you can view a 'layer' on Google Maps that will display roads with dedicated bike lanes, 'bicycle-friendly' roads, trails, and dirt/unpaved trails, which can help you plan which route to take. One extra tip: if you're taking a route for the first time, write down the directions on piece of paper and stick in your pocket or tape to your handlebars.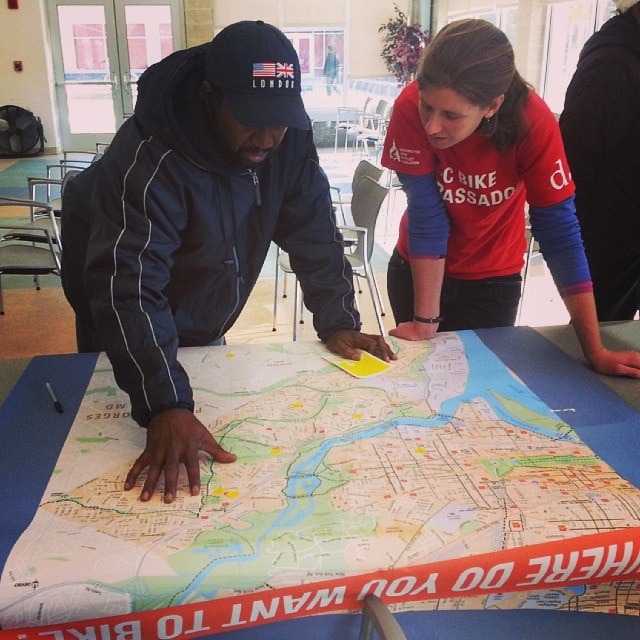 4. Find a bike buddy.
It's never too late to text your friend, knock on your neighbor's door, or email a co-worker and invite them to bike with you. That way you have someone to help navigate or laugh with you when your pant leg gets caught in your chain — plus it will be an extra special day if you get a friend to bike with you who wouldn't have considered commuting on two-wheels if it wasn't for you. Or are you the shy type or just the world's worst person in the morning? Sometimes a solo bike ride is just the thing to get you feeling alive and refreshed — and you'll get to wave or smile to bike buddies you pass by on the ride. If you have a longer commute and still want to bike to work (good for you!),
consider joining a convoy
with a whole bunch of buddies!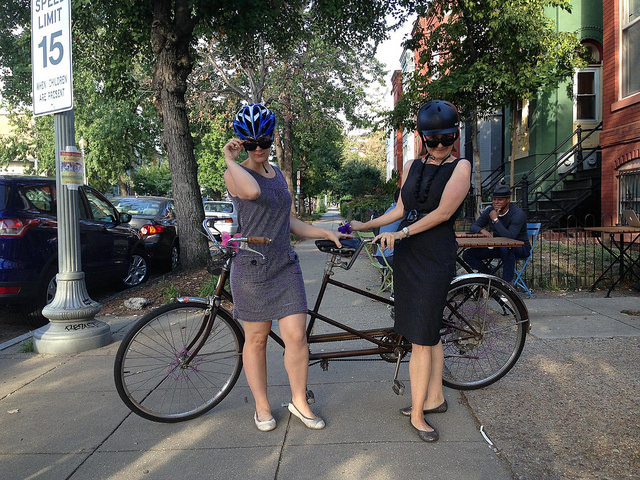 5. Enjoy the ride.
Biking should be all about enjoying your ride. Just think: it's way less stressful than sitting in a traffic jam on the Beltway or waiting to cram into a Metro car 
and
you'll get to enjoy the birdsongs and views along the way. So on Friday, take it slow, take it easy, smile when you pedal, follow traffic laws, bike safely, and enjoy the ride.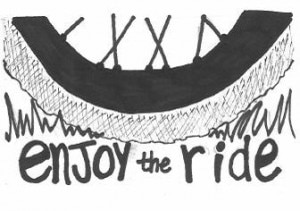 If you haven't signed up for Bike to Work Day, it's not too late! Register right now to be eligible for bike giveaways, raffle prizes, and free breakfast snacks at your pit stop!