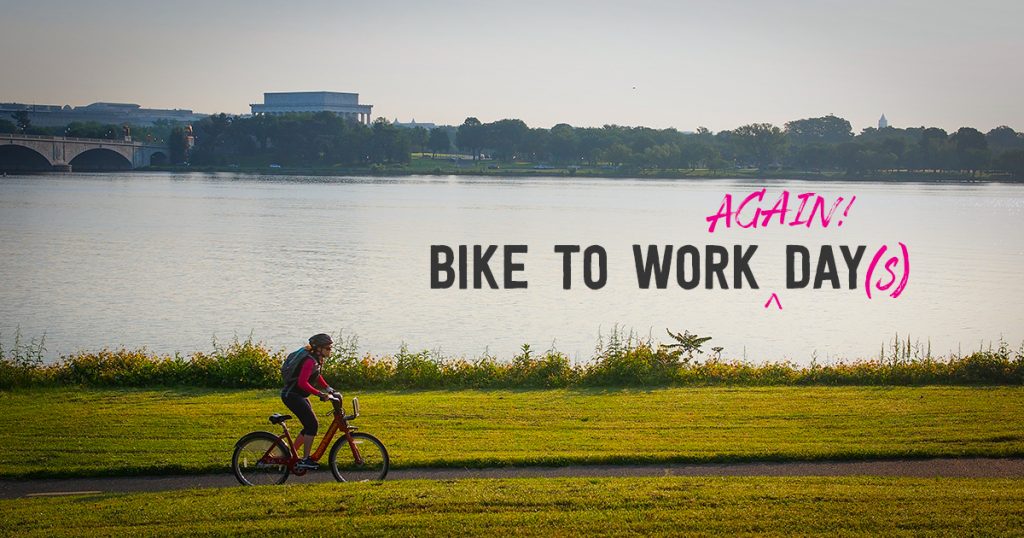 We've created our own holiday: June 9th is Bike to Work Again Day.
Bike to work again and join us on June 9th, 2016 for a happy hour in DC, Maryland or Virginia to celebrate!
We're throwing three parties at once!
All three of the Bike to Work Again Day Happy Hours will take place on Thursday, June 9th from 6-10pm:
WABA will provide information about biking at the happy hours, have free resources like bike maps and law guides, and have up to date information about SafeTrack.
RSVP for the Bike to Work Again Day happy hour near you on Facebook using the links above. See you soon! ❤️