#DCFemTech Made Us Some Fancy New Tools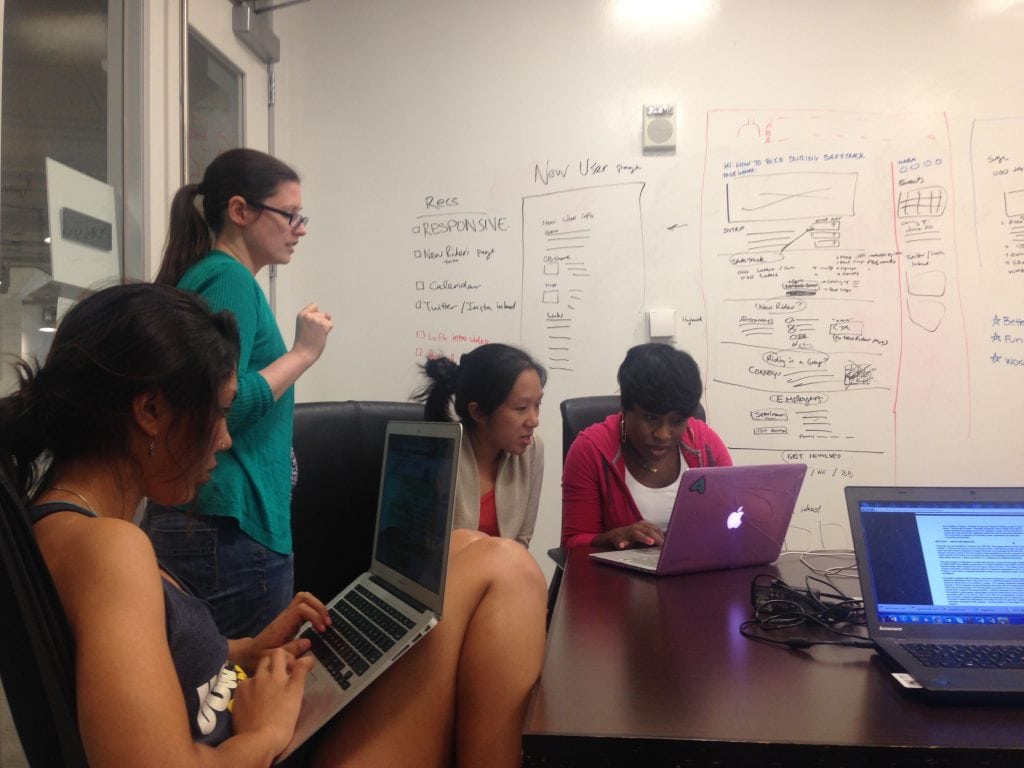 Thanks to the tech heroes over at #DCFemTech, WABA had the help of mappers, designers, developers, and CSS champions working to build two new advocacy tools.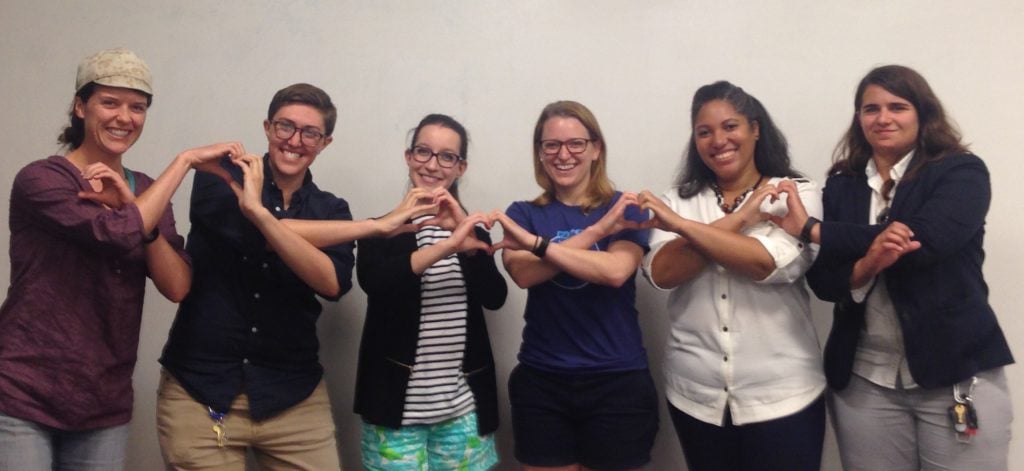 Team Map (pictured above) assembled the start of a regional map that will show which neighborhoods have access to our current bike infrastructure and which don't. It'll help WABA visualize the disparities in access, and help prioritize our advocacy power.  Our goal is to get all residents in the greater metro region within one-mile of safe, dedicated space ride and the greater bike network by 2035.

Team SafeTrack (pictured above*) spent the weekend overhauling the SafeTrack page on our website. Our local bike community has a unique opportunity over the next year or so to convert metro riders to bike commuters (in the short and long term).  Team SafeTrack's goals were to ensure that anyone who lands on our site can easily find the bike resources they need, and the encouragement to give biking a try.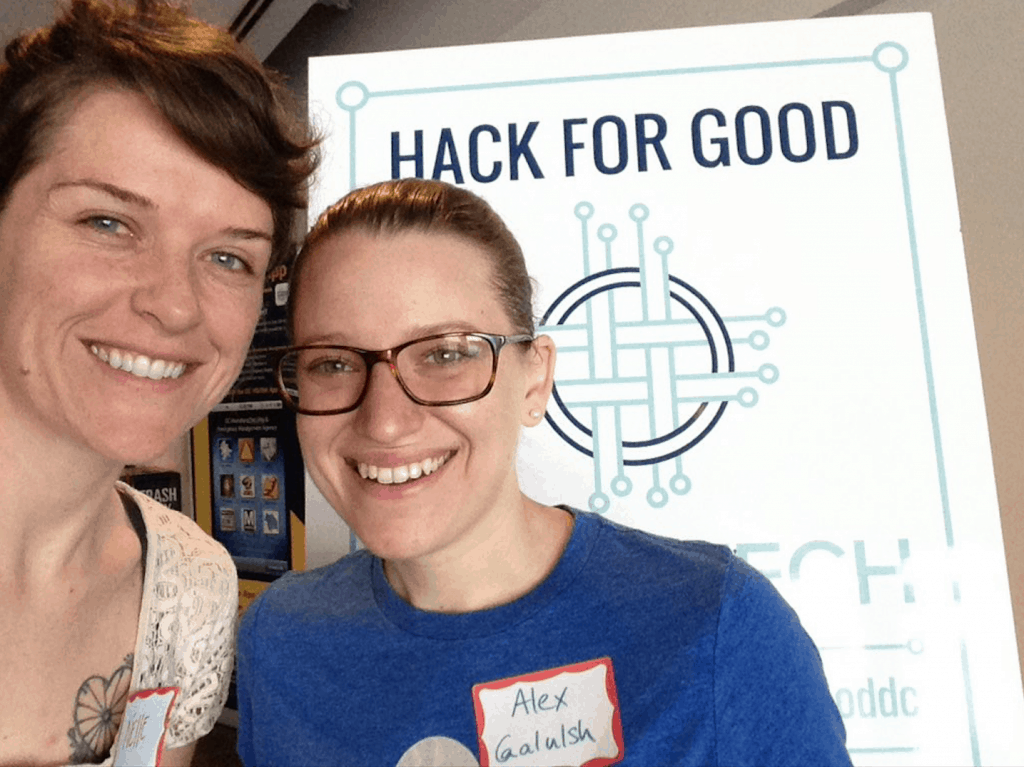 We'll be rolling out these tools shortly. In the meantime, we extend a hearty thank you to the enthusiastic and hard-working volunteers and our team leads Alex and Beth! Bigtime shoutout to
@DCFemTech
 organizers and their sponsors for stepping up to make this happen; thank you, 
@
OCTODC
,
@
Mapbox
,
@
VoxProduct
,
@
Contactually
,
@
istrategylabs
, and 
@
WeddingWire
! *Why are we all linking heart hands? We're sharing that Tech/Bike love! This weekend combined two burgeoning initiatives in the DC region, WABA's work to unite women through biking, and DCFemtech's work to link and lift up women in the tech world. #synergies.