We're hiring: Women & Bicycles Coordinator (part-time)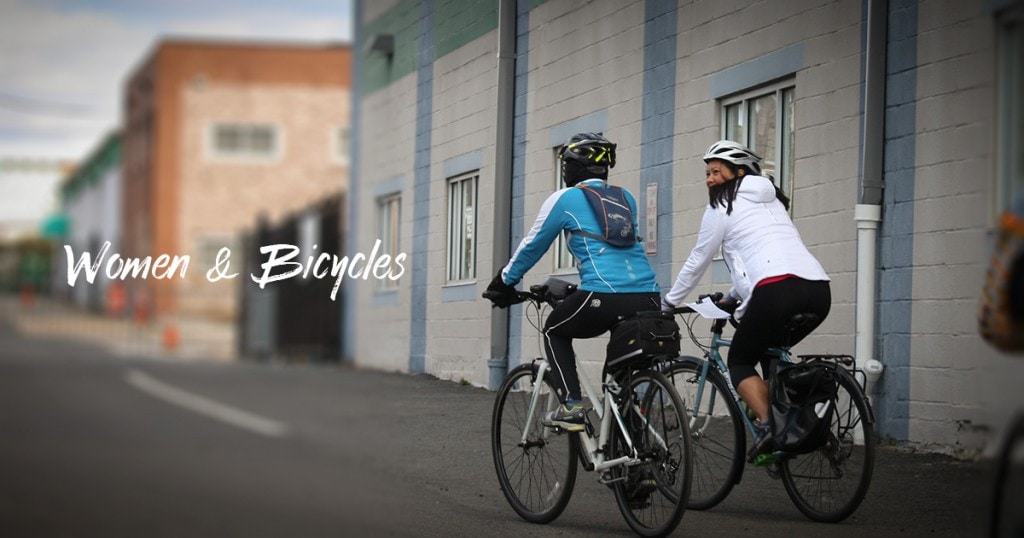 The Washington Area Bicyclist Association (WABA) is looking for a part-time coordinator for the Women & Bicycles program, an innovative grassroots approach inspiring more women to bike, teach, advocate, and lead the bike movement.
The heart of the program is peer-to-peer mentorship through volunteer Roll Models. Roll Models are women who already bike and commit to recruiting 5-10 biking protégés from their personal networks. The protégés are invited to a dinner party with their mentor and use conversation and our comprehensive biking guide to work through all their personal questions, concerns, and unknowns when it comes to biking. The position also consists of monthly event coordination, planning, admin and strategy, online forum moderation, and fundraising.
The Women & Bicycles Coordinator is responsible for all aspects of the Women & Bicycles program, including Roll Model recruitment, training and coordination, event coordination, online forum support, and developing strategies to grow the program in a way that is successful, sustainable, and equitable. The position will report to WABA's Programs Director.
Responsibilities
The Women & Bicycles Coordinator will:
Recruit, train, coordinate, and engage the Women & Bicycles Roll Models and track their mentorship efforts.

Develop and implement Women & Bicycles events (with WABA's program staff as needed), including: partner coordination, content development, scheduling, planning, promotion, volunteer coordination, event logistics, staffing events, and follow-up.

Work to create new partner relationships with non-traditional bicycling groups to build the reach and resources of Women & Bicycles across diverse networks throughout the region.

Facilitate and diversify the Women & Bicycle forum and its guidelines to maintain its culture of respect, information-sharing, and joy.

Fundraise annually (with support from the WABA development staff), through events, online campaigns, etc. to sustain the program.

Integrate Women & Bicycles with WABA's broader work regionally and align programmatic goals/outcomes with WABA's 2020 Strategic Plan.
Preferred Qualifications
The ideal candidate will have:
A strong commitment to WABA's mission and be a skillful and committed bicyclist with a solid understanding of the principles of bicycling safety and traffic law.

Experience in: project management, events planning/management, fundraising, marketing and/or volunteer coordination.

Excellent writing, presentation and public speaking skills.

A flexible schedule and willingness to work evenings and weekends as needed.

Experience with Microsoft Office, Google Apps (Gmail, Calendar, Drive/Docs/Sheets, Forms), Facebook and Twitter.

The ability to organize time wisely and multi-task in a relaxed, fun environment, and work independently.
This position is part-time, 20 hours/week and compensation is $15 per hour.
About the Washington Area Bicyclist Association
Making bicycling better through advocacy and education, WABA promotes biking as a healthy, low-cost, and environmentally-friendly form of transportation and recreation. With 6,500 members region-wide, WABA serves bicyclists throughout the Washington, DC Metropolitan Area, including the District of Columbia and parts of Maryland and Virginia.
Contact
Send one PDF with both your cover letter and resume to
jobs@waba.org
with "Women & Bicycles" in the subject line by Friday, July 22nd.
 No phone calls please. For inquiries please email jobs@waba.org. 
WABA is committed to providing equal employment opportunity for all persons regardless of race, color, religion, national origin, marital status, political affiliation, sexual orientation or gender identity, disability, sex, or age.