Introducing car2go, a Leadership Level Business Member and Member Perk Partner!
WABA's Business Members understand the importance of a community that bicycles. Their membership supports our advocacy, outreach and education. Our business members are committed to a sustainable future of our region and are adding their voice to a growing number of bicycle-friendly businesses supporting WABA. Today meet car2go.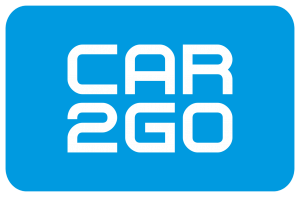 car2go offers an innovative mobility solution in Washington D.C. and Arlington County with a flexible, one way carsharing network.  car2go is the largest, fastest growing carsharing service in the world and helps tens of thousands of people in the D.C. area get from A to B. Since its launch in March 2012, over 57,000 members have joined car2go to move throughout without the costs or hassle of owning a car.  Access to car2go can effectively bridge the transit gap providing transit users and bicyclists another option to get where they want, when they want. Members looking to avoid an afternoon walk in the rain or wanting to venture on a more expansive shopping trip have an easy to access solution with car2go.  Fuel, insurance, and parking are included with your car2go membership – so no need to ever fill up or feed a meter.  And with no annual membership fee, WABA members enjoy all of the benefits of having access to a car while only paying for their actual usage. Hop in and drive today if you're not already a member.  Free registration (normally $35) is offered to all WABA members, so
sign up today
! Contact
membership@waba.org
for the promo code, then download the car2go app or visit
car2go.com
to get started!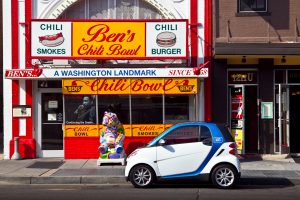 Do you own, work for, or patronize a business that is a good candidate for our
business membership
? For just $300 or $800 per year, you can show your support for a bike-friendly region and WABA's advocacy and get all sorts of perks, including your very own blog post!
 Details here
.