Registration now open for Aug 27 Advocacy 101 Training for Prince George's Advocates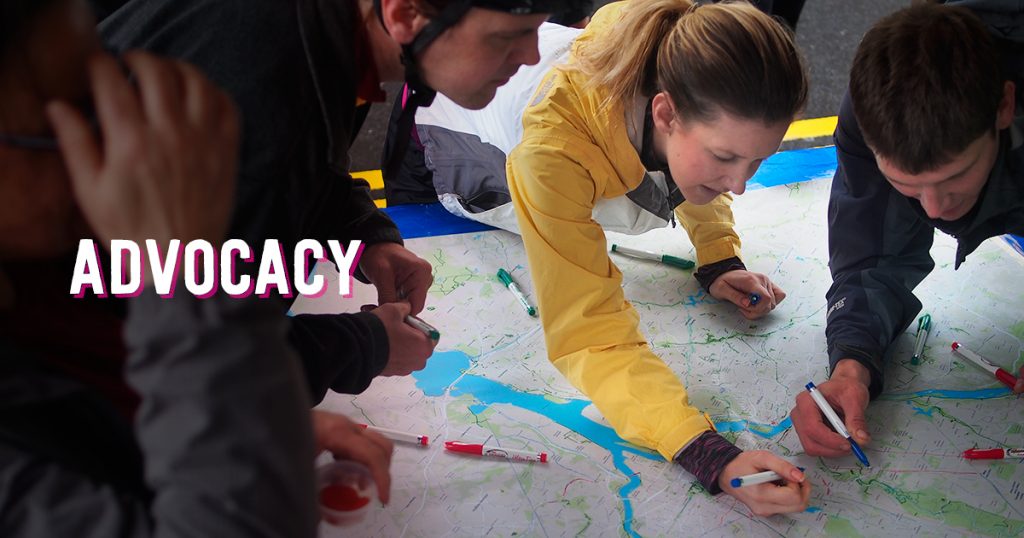 Want to learn how to be an effective bike advocate in Prince George's County?
Register for training on Saturday, August 27th
.
What: 
The training, hosted by WABA's advocacy team, is for Prince George's folks interested in making their community more bike-friendly. We'll explore how decisions are made in the County, dive into some of the fundamental tools and approaches to influencing those decisions, and see how we, as individuals or groups, can push Prince George's County to be more bike-friendly.
Why:
Every week, our advocacy team gets emails from local citizens, asking what seems to be a simple question: "I have a great idea that will make it easier and safer to bike in my community. How do I make it happen?" We love these questions because behind every one is someone riding a bike on the way to work, to the grocery store, or with their kids, thinking "biking is great, but it could be better, and I know how." Sometimes that idea is as simple as restriping a lane or trimming a bush to improve sight lines. Sometimes it is bigger: a new protected bike lane, lighting a dark stretch of trail, improving an intersection or changing a city policy. We hope that the ideas never stop coming because while parts of the region have made great strides recently, we have  a long way to go. But the idea is usually not the challenge. Getting a solution implemented is. And that's what advocacy is all about. That's what we work towards every day. And while advocating for a great solution can be challenging, it doesn't take a degree or years of training. Anyone can be an effective bicycle advocate. A little training helps, though.
When/Where:
9:30 am – 1:00 pm
Hyattsville Municipal Building—

4310 Gallatin St. Hyattsville, MD
Breakfast and light snacks will be provided. Registration is free and open to all. No advocacy background or experience required.