You can #beapal just by being yourself (and volunteering)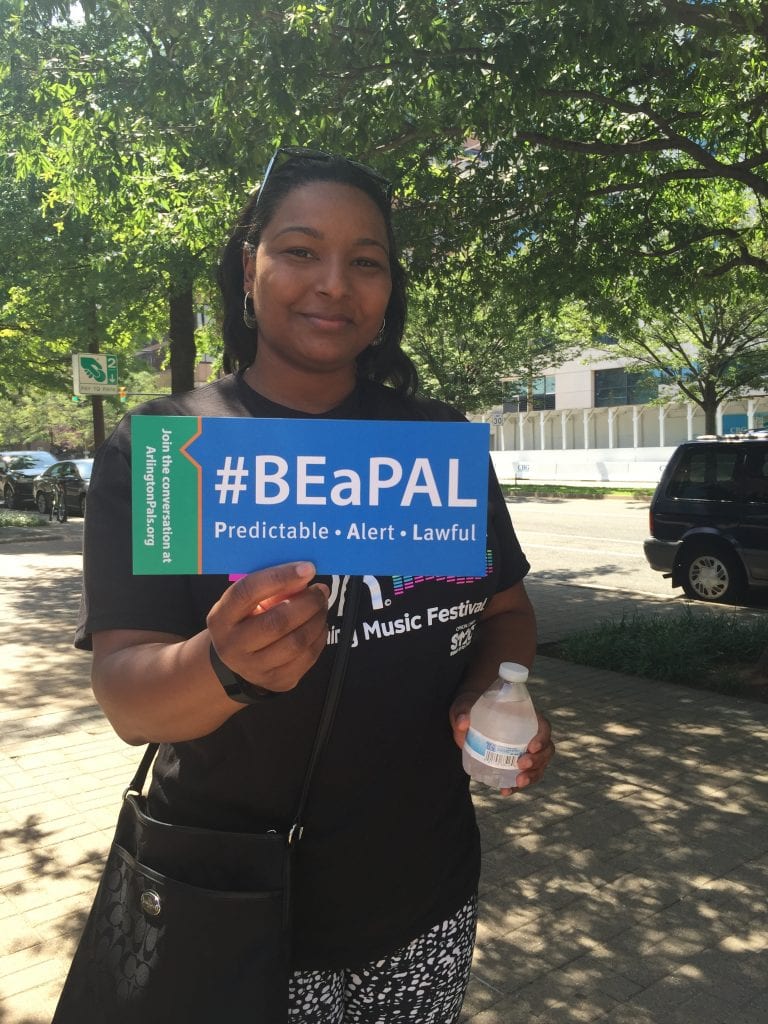 There are many ways to enjoy an autumn weekend—yard work, football, washing the car—but now you can add "Reminding bicyclists, motorists, and pedestrians to get along" to the list! Arlington's PAL ( Predictable, Alert, Lawful) program aims to keep people safe as they travel to and from work, school, or play in the nicest way possible. Instead of going around yelling "BE CAREFUL!" at one another, the PAL program takes a non-aggressive approach. Our job isn't to make people feel bad, it's to give them tips and info to change their habits, to encourage them to think of their fellow drivers, bikers, and walkers as people, friends, and neighbors. We all have to get along out there, and being Predictable, Alert, and Lawful (PAL) makes it easy! We rely on our volunteer PAL Ambassadors to help out and spread the word. Sometimes, we'll hold up signs, smile, and wave as cars and pedestrians slowly roll by a library in the afternoon. Other times, we'll give away lights and reflective vests to people jogging and biking at night on a local trail. It's hard to feel like a hero sometimes while reminding people to be safe–we're not running into burning buildings or pushing people out of the way of speeding cars—but we are making a difference. The people of Arlington let us know when they take our advice to heart. Whether that takes the form of a friendly wave from the inside of a car, a conversation in a bike lane, or a smile and nod at a crosswalk, it always feels good to be a PAL.
Upcoming opportunities to #BEaPAL
September Pizza Party! Thursday, 9/22 from 6:30pm to 9:30pm Come join us to eat pizza and brainstorm good ideas for future PAL events and outreach.
Sign up here!
September Block Party! Thursday, 9/29 from 6pm to 8pm. Once a month, PALs get together to send a message to road users. This month, we'll be in Pentagon City.
Sign up here!