Introducing HDR Architecture, a Leadership Level WABA Business Member
WABA's Business Members understand the importance of a community that bicycles. Their membership supports our advocacy, outreach and education. Our business members are committed to a sustainable future of our region and are adding their voice to a growing number of bicycle-friendly businesses supporting WABA. Today meet HDR Architecture.
HDR Architecture is proud to become the newest member of the Washington Area Bicyclist Association. HDR is a global architecture and engineering firm with nearly 10,000 employees and 220 offices worldwide. We think global and act local, which is exactly why we want to continue supporting our greater Washington, DC community through WABA.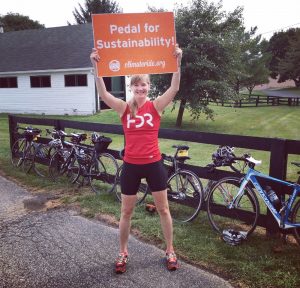 At HDR, we've been delivering solutions through smart design for 100 years. Through our projects near and far, we take pride in enriching the ways in which people work, live and play. Ensuring a sustainable world now and in the future is a big deal to us, therefore supporting a bike-friendly community is most certainly a cause we can support. Learn more about HDR by visiting
www.hdrinc.com
and follow the hashtag #HDR_DC on Twitter for a view from the local lens of our DC Architecture practice.
Do you own, work for, or patronize a business that is a good candidate for our
business membership
? For just $300 or $800 per year, you can show your support for a bike-friendly region and WABA's advocacy and get all sorts of perks, including your very own blog post!
 Details here
.