Legislation to watch in Virginia this session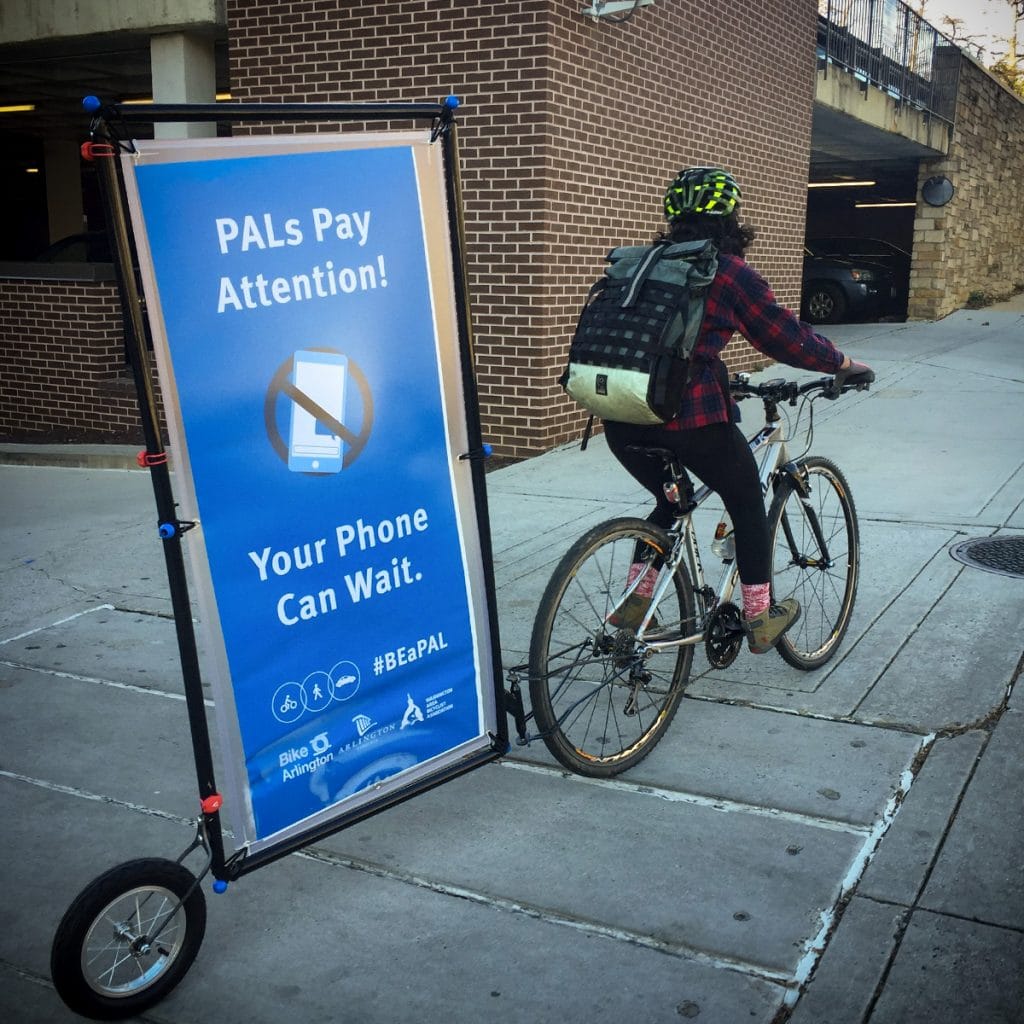 These are the bills we're supporting in Virginia in the 2017 legislative session. We'll keep you posted as the session progresses.
Bicycle lane; penalty for driver to pass another vehicle using lane –  SB 1338 
Prohibits the driver of a motor vehicle from using a bicycle lane to pass or attempt to pass another vehicle.
Highway maintenance funding –  HB 2023
Provides that cities and towns that receive highway maintenance payments from the Commonwealth based on moving-lane-miles of highway will not have their payments reduced if moving-lane miles of highway are converted to bicycle-only lanes.
Use of handheld personal communications devices while driving; penalty –  SB 860 
Expands the prohibition of using a cell phone while operating a motor vehicle to all communications unless the device is specifically designed to allow voice and hands-free operation and the device is being used in that manner. (Current law prohibits only the reading of an email or text message and manually entering letters or text in the device as a means of communicating.) The bill expands the exemptions to include devices that are used for navigation or generating audio transmissions if the device is physically mounted to the vehicle. The bill provides that any violation of this prohibition that occurs at the same time as an additional traffic offense, or if the violation results in an accident, is punishable as reckless driving. Current law provides that a violation of this prohibition is punishable as a traffic infraction only.
Handheld personal communications devices; use of devices in highway work zones –  HB 1606
Prohibits any person from texting or otherwise using a handheld personal communications device while operating a motor vehicle in a highway work zone, defined in the bill, when workers are present.
Careless driving; cause of injury to vulnerable road user – SB 1339
Provides that a person who operates a motor vehicle in a careless or distracted manner and is the proximate cause of serious physical injury to a vulnerable road user, defined in the bill as a pedestrian or person riding a bicycle, electric wheelchair, electric bicycle, wheelchair, skateboard, skates, foot-scooter, animal, or animal-drawn vehicle, is guilty of a traffic infraction.