Can we have a protected bike lane yet?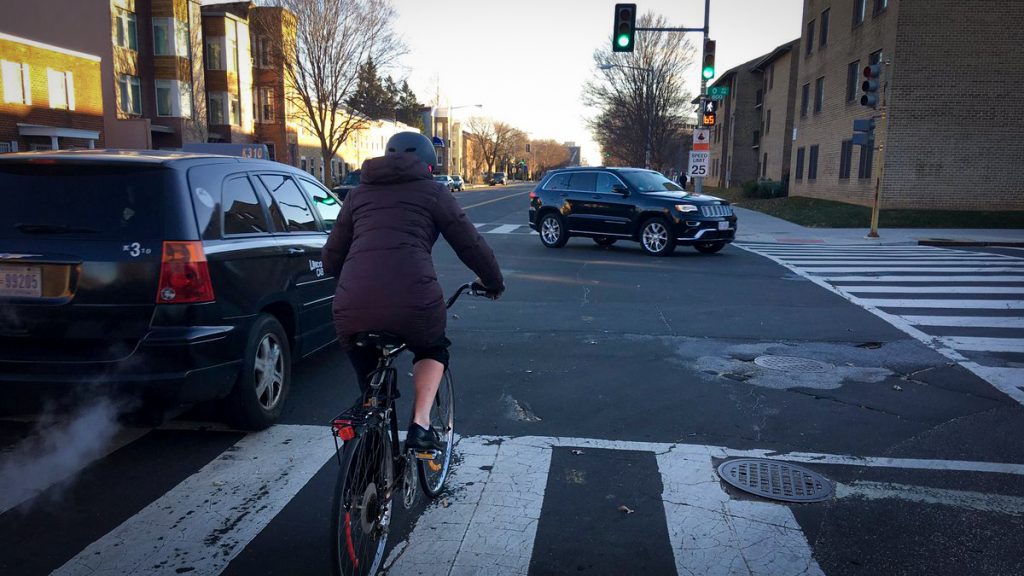 Ten percent of all trips originating in the Shaw neighborhood are by bicycle
. That is more than double the average bicycle mode share for the District. Yet, the best corridors for getting to destinations north and south of Shaw are streets with multiple lanes, high speeds, and aggressive driving. Safe places for people to bike are sorely needed throughout the city, and Shaw is no exception. And when streets are safe for bicyclists, they are safer for pedestrians and motorists. Last year, the District Department of Transportation (DDOT) went through
a lengthy public comment process
to select a preferred alternative out of four possible streets for a protected north/south bike lane through Shaw. Thousands of citizens participated, and the majority spoke up in favor of bike lanes on 6th or 9th streets NW. According to the project timeline, a preferred alternative for this project was supposed to have been selected a full year ago— in April 2016. In February 2017,
fully ten months past that deadline
, DDOT announced that, rather than selecting just one of the alternatives, they were moving two alternatives to 30% design, a process that it says could take up to 9 months. Final design and construction of the selected alternative could take another 12 to 18 months.
committed to completely eliminating traffic fatalities and serious injuries
, all while
increasing the number of people who walk, bike and take transit
, and accommodating
an influx of 800+ new residents
every month who need transit options other than their personal automobiles to get around. Yet important projects like this one, which would help accomplish all of those goals, are being
slow-walked to the finish line
, if not in danger of being scrapped entirely. In the time it has taken DDOT to issue a "final" report on the initial study, more than 19 people were hurt in crashes in the study area. (We don't know the actual number because crash data has only been made publicly available through May of 2016). This is unacceptable. Can we wait until the Summer of 2019 for a safe route through Shaw?
Tell Mayor Bowser: No more delays. Build protected bike lanes through Shaw. Build both final alternatives. Build them faster than currently planned.