Budget cuts in Montgomery County will hurt trails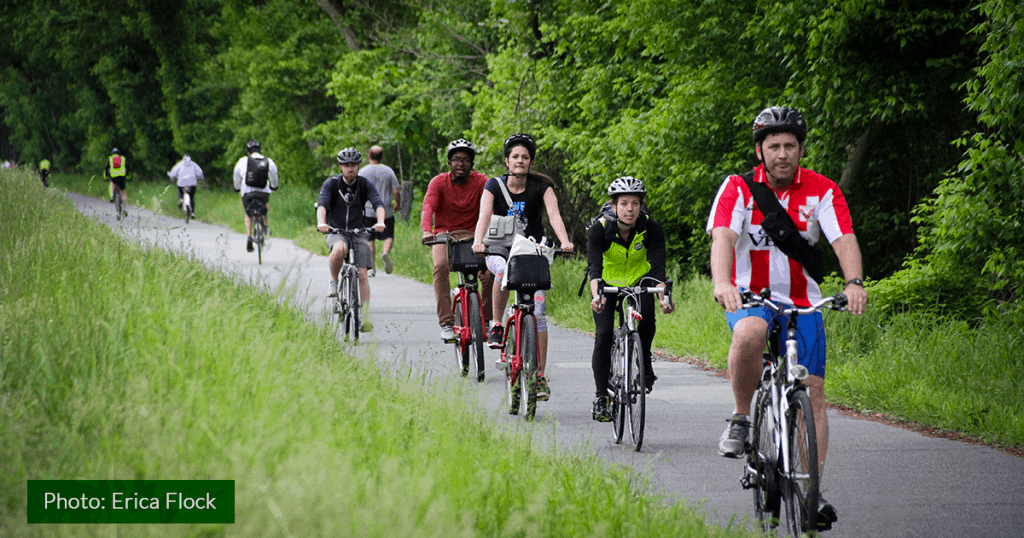 Trails in Montgomery County need your voice- ASAP! The County Executive's budget recommends a $4.3 million decrease from the Planning Board's proposed budget.
Yikes.
This means that Montgomery County
wouldn't be able to maintain and repair major portions of our trail system.
That is not OK. Tell Montgomery County Council to restore funding for Montgomery Parks in the County's FY18 budget! Email county.council@montgomerycountymd.gov or the councilmembers individual email addresses, which are listed
here
. We're racing the clock on this one, so get your comment in by
tomorrow, May 16
. Don't know what exactly to say? Here is some sample content:
http://www.montgomeryparks.org/uploads/2017/05/Advocate-for-Montgomery-Parks.pdf
The Parks Department has found a way to absorb $2.6 million through careful belt tightening or through other funding sources. However, the department still needs $1.7 million of this funding request restored to continue to provide quality services for those who ride! Find more information and contact Montgomery County Council, here: http://www.montgomeryparks.org/support/advocacy/
Will you take action
to ensure Montgomery Parks has the resources to take care of the trails we love?