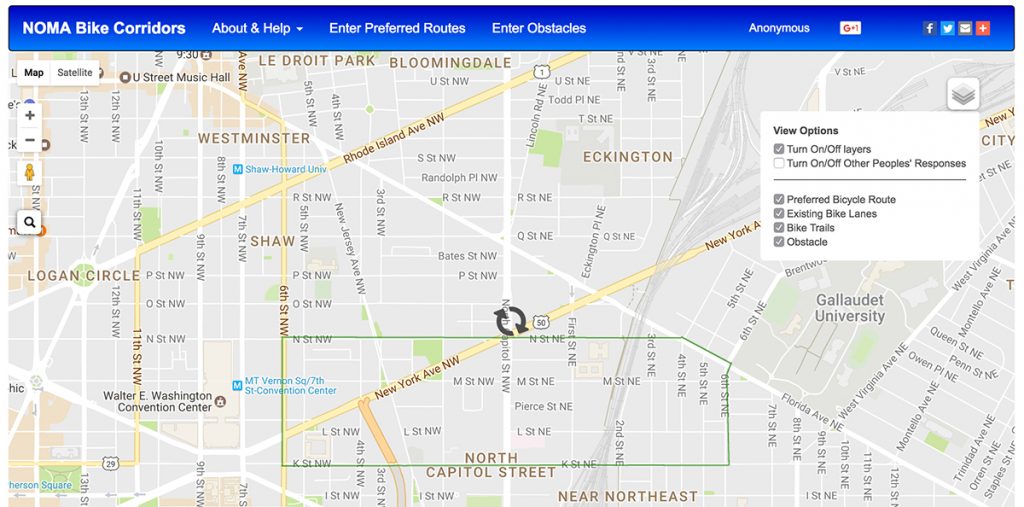 DC's NoMa neighborhood contains some of the District's best biking infrastructure—it's the connecting point between the Metropolitan Branch Trail and the curb-protected bike lane on First St NE.
If you're not riding along the Red Line corridor though, things can get trickier. A combination of one-way streets and wide arterial roads make moving through the neighborhood on a bike challenging.
The District Department of Transportation is seeking feedback on where you'd like to be able to ride between NoMa and Mount Vernon Square, and what obstacles keep you from being able to do so.
Do you ride in or through the NoMa neighborhood?  Use DDOT's mapping tool to draw where you'd like to be able to go, and identify problem areas.
DDOT is accepting input through June 15th.